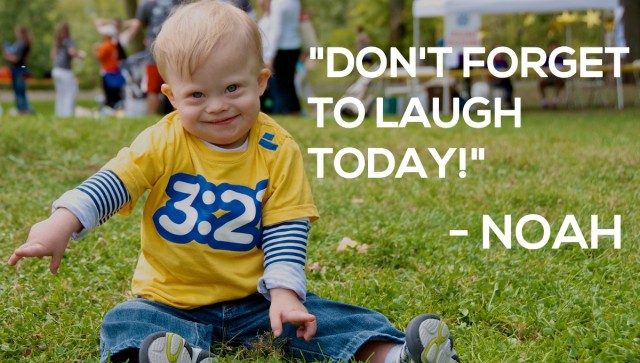 One of my favorite things about our home is how much laughter fills it. I love laughter.  And I especially love hearing the sweet sound of our one year old laughing!
I can't get enough of hearing this little boy laugh. I could seriously listen to what your about to hear on this video ALL. DAY. LONG.  Click play on the video below to hear for yourself. Warning: it's contagious!
It's The Simple Things.
I love how it's just the simple things that make him laugh. As you can see in this video all I'm doing to make him laugh is through a big blue ball up into the air. I try to look for ways to make him laugh every. single. day. No matter all bad of a day I'm having, all I have to do is hear that laugh and things are better.
This kid has always had a fun personality. I remember when he was only six months old he make these funny mouth sounds, which grew into the laugh that I love so much. Now that's he's a little older his laugh is so much bigger, and  e's even able to laugh out loud while we play together. I love it!
Man, oh man. Life is good.
Is your child laughing yet? How often do you get a chance to hear it, and what sort of things can you do that always causes your child to laugh? Leave a comment and let us know. And remember to take some time every day to make your child laugh. It's the best free entertainment on the planet.