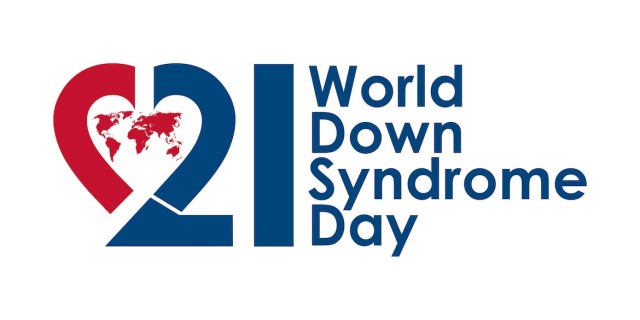 I have to admit that prior to becoming Noah's Dad I had no idea that March 21st was World Down Syndrome Day. (So don't feel bad if you didn't know either.) 🙂
But it is. And if you will give me about 3 minutes of your time, Noah and I will tell you what it's all about, and try to give a quick answer to the question, "What is Down syndrome?"
We put together a short video to tell you a little bit about World Down Syndrome Day and why the date 3:21 is significant. I hope you find it informative and enjoyable! And hey if not, no worries. You'll still get to see a cute little boy for a few minutes that I'm sure will brighten up your day. So it's a win either way. 🙂
And if you like videos, be sure to check out Noah's Dad on You Tube where you can watch all of our videos!)
By the way the cool shirt Noah is wearing in the video was given to us by our friends at the National Down Syndrome Society when we visited their offices in New York a few months ago. You can pick one up for yourself from Rhyme Clothing.10% of every shirt purchased goes to the National Down Syndrome Society to further Down Syndrome Awareness! Pretty cool, huh?
Also if you are new to the world of Down syndrome, welcome. We started this website to give the world a look into what life is like raising a child born with Down syndrome by posting a daily one minute video about our life. We hope you will subscribe to our daily videos and take part in the story we are sharing. We also hope you will visit Noah's Dad Facebook and Twitter Stream where you can meet thousands of families sharing their stories as well. Feel free to drop by, say hi, and ask questions; we'd love to meet you!
If you are raising a child with Down syndrome I hope you will take a minute to share this post with someone in your life who isn't. Hopefully in doing so they will learn more about Down syndrome, and how this story isn't a sad one. But a very beautiful one.
What are you doing to help raise awareness for World Down Syndrome Day? Feel free to post any pictures or videos in the comments below!