Today was a big day at our house. Noah beat his all time sitting record, and sat up so long that I lost count! It nice to see all of those sitting marathons and three times a week therapy appointments paying off! 🙂
Since Noah is our first child I honestly have no idea when a typical child is supposed to hit certain milestones. I honestly like not knowing because it allows me to just enjoy Noah for who God created Him to be. I don't get caught up on comparing my son to other children. Instead I find it much more productive (and fun) to spend my day celebrating Noah's wins! As my wife likes to put it:
"We celebrate, not compare!"
I like that.
Celebrating Is Fun
And today I celebrated. I celebrated all of the wins this little boy has accomplished in his short, eight month life. I celebratedall of the obstacles he has overcome. I celebrated all of his hard work.While typical children are busy taking naps, or holding their own bottle, or doing what ever it is typical kids do; Noah has been putting in countless hours at his physical therapy sessions. He works so hard just to "keep up" with typical kids.
My wife, Noah's' therapists, and I have spent countless hours sitting him in bumbo chairs, using the z-vibe, riding rody horses, and reading developmental books. I've got a front row seat to his three tri-weekly therapy appointments. I get to see the look on his face as he strains to hold his little head up. I wipe the throw up off of him at almost every appointment because he is working so hard. I've watched him fall backwards, forwards, scrape his nose, and bump his head more times then I can remember as he continues to develop his fine motor skills. This little boy works hard.
I remember asking my wife just a few days before I shot this video if she noticed if Noah was had made any big gains in his development . He has been working so hard, surely he should at least be able to stay sitting up on his own by now…right?
I felt a little discouraged, but that happens to everyone sometimes.
Noah Is Winning
Then on the first night of my wife's new job at the children's hospital, it happened.
A Win! A big, big, WIN!
I was holding Noah in a sitting position in front of one of his favorite toys; holding him steady so he didn't fall backwards. And just like a father teaching his son to ride a bike I started to loosen my grip a little bit.
Then a little more…
and a little more…
and just a little bit more….
until my hands weren't holding him up at all anymore….!
Noah was sitting all by himself…!
I couldn't believe it. It was awesome…!
I was so excited. I called my wife. I shot video. I texted video. I emailed video. I took pictures. I posted pictures on Facebook. Tweeted pictures out via twitter! I stopped and praised God for how He has worked in Noah's life.
As a dad I can tell you my cheer was louder then ever; not only because I was happy my son finally did it, but because I was sincerely happy for my son. I could feel his happiness, and I was deeply happy because I knew he was happy! He has worked extremely hard, and had bumped his head countless times. I'm sure he wanted to give up, but he didn't. All of that hard work paid off. The moment he relized I was no longer holding on to him I could see it in his little eight month old face….he knew he had just accomplished something huge. He had just accomplished a win! And he also knew his daddy was celebrating his win like he had just caught the game winning pass at the Superbowl! And I was.
I was excited for my little boy, and I let him (and our neighbors) know it!
A Win Is A Win No Matter How "Small"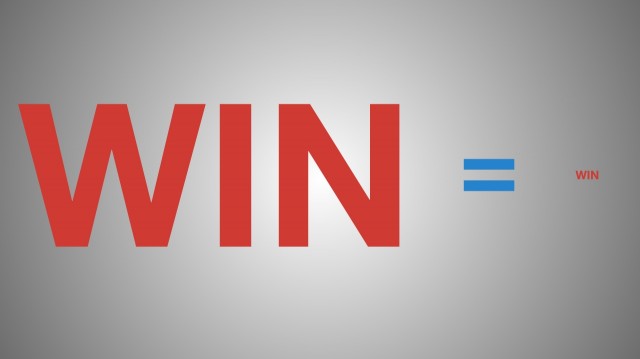 One of the greatest things about being a parent is celebrating wins with your child. Sadly, most parents have a hard time with this. Let me explain.
Most parents do well with celebrating "big" wins like crawling, walking, sitting up, making the football team, scoring all A's on their report card, or beating Contra without entering in up, up, down, down, left, right, left, right, a, b, a,b, select, start. (If you know what that last one is, congratulations on being a geek like me. And…if you have beat Contra without entering in that code please let me know because I've never heard of person who has been able to do it!)
Although many parent's do well celebrating the big wins, they often struggle to celebrate the seemingly small wins. (They also usually fail at giving them the three most important gifts a parent could ever give their kids.) The wins that happen every day in your house. The ones that require us parents to be extra observant of our children. Maybe it's catching your child saying "please, and thank you" to someone, seeing them hold the door open for a mother pushing a stroller into the local grocery store, or something as seemingly simple as their baby finally getting the hang of drinking from a straw.
Those are all wins. And all wins deserve to be celebrated.
How To Loose At Being A Parent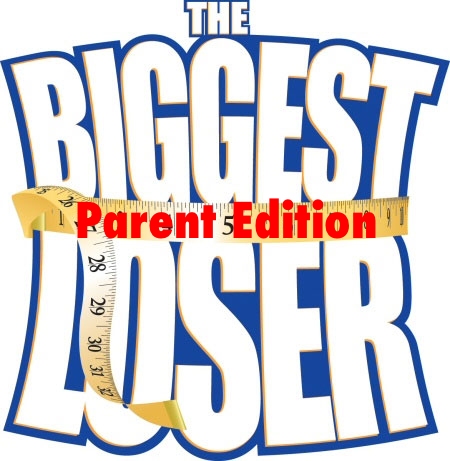 If you want to loose at being a parent (and spouse), here's how: Always be on the look out to catch your kid doing something wrong. Seriously. Continually tell them what they are doing wrong, how they messed up, and how disappointed you are in them. That will do the trick every time!
I've worked with teenagers for over a decade and I've learned that parents often have no problems finding mistakes their kids make. I've met a lot of parents who are quick to tell me about all of the things "wrong" with their children. How poorly they are doing in school, or how they are grounded for "going over"234,000 text messages on last months phone bill.
Parent's seem to have no trouble "catching" their children doing "bad."
After listening to them tell me about all of the things wrong with their kid, I typically respond by asking them this (convicting) question:
"When's the last time you caught your kid doing something good?"
They are taken back at first when I ask them the question; so I clarify:
"Instead of always catching your kids doing something bad, why not try real hard to catch them doing something good?"
(By the way, I also know some of their children well enough to know this isn't easy. Some parents have to become Dick Tracy if they want to catch their kids doing something good….but it is possible!)
In fact, the "worse" parents think their children are, the more important it is for parents to celebrate their children's wins. My next challenge to them is to catch their child doing nine positive wins for every one "bad" thing they caught them doing.
It's hard work, but it has rich dividends.
The idea of catching and celebrating wins is something I want to make a priority in our home.
When parent's take the time to seek out and celebrate their children's wins. Everybody's wins. And that's what I call Winning!
Parents, how are you doing in this area? What are some of wins you have caught your children doing, and how did you celebrate them?