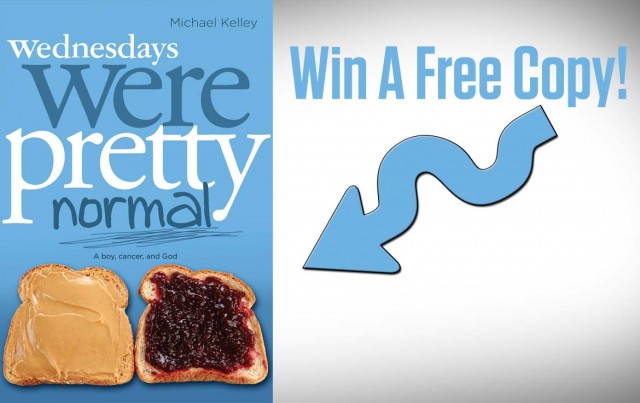 If you ask any parent one thing that's in limited supply in their home time (or money!) is usually at the top of their list. Parents in general stay busy. Parents raising children born with Down syndrome (or any special need) often have an even busier schedule. Being the father of a 14 month old with Down syndrome myself, I know that just having a day off from the various physical, occupational, and speech therapy appointments can seem like a pot of gold at the end of a seemingly never-ending developmental rainbow some weeks.
Perhaps that's why I can relate so well to Michael Kelley's new book, Wednesdays were Pretty Normal: A Boy, Cancer, And God.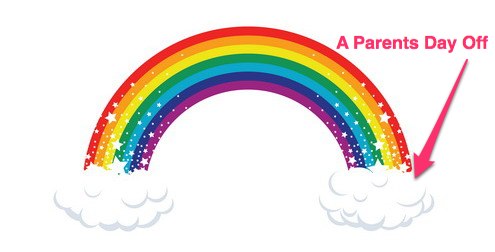 What's "Normal" Anyway?
The book tells the story of the author's own parenting journey after their two old son was diagnosed with cancer. The Kelley's normal daily routine was quickly replaced by days full of Doctor's appointments, specialists, and an extensive chemotherapy routine. Every day except Wednesdays. For the Kelley's:
"Wednesdays Were Pretty Normal."
I won't spoil the ending for you, but this is a book you will want to read. If you've ever had your world turned upside down in the blink of an eye, this book will help you see how to walk through it with faith and hope. If you're a Christian and have ever wrestled with how to balance the promises of God with the uncertainties of life, Wednesdays Were Pretty Normal will help you see how it's possible. And the author doesn't do this just by quoting a bunch of old "Christian" clichés we've all heard a million times, choosing instead to invite you into his families personal journey with the same fears and struggles.
It other words, real talk! Now that's what I'm talking about.
Just Check Out These Chapters!
Just a quick look at the chapters gives you an idea of the kind of story Michael is sharing. I think I can relate to just about every one of these chapter titles in my own parenting journey. Check 'em out:
Chapter 1: Diagnosis

Chapter 2: Doubt

Chapter 3: Medication

Chapter 4: Tears

Chapters 5: Identity

Chapter 6: Between

Chapter 7: Recovery

Chapter 8: Together

Chapter 9: Hope

Chapter 10: Faith

Chapter 11: Redemption

Chapter 12: Wisdom

Chapter 13: Peace

Chapter 14: Limp
Pretty awesome, huh?
How You Can Win 1 of 5 Free Copies Of Wednesday's Were Pretty Normal: A boy, cancer, and God
B & H Publishing Group has generously donated 5 copies of Wednesday's Were Pretty Normal: A Boy, cancer, and God to give away to readers of NoahsDad.com! Very cool of them, and very cool  for you as well!
You have 3 chances to win your very own copy of this book for free (shipping included!) There are three ways you can win, and you can choose to do 1, 2, or all 3 of the options listed below. Even cooler; the more ways you enter, the better your chance of winning!
It's super fast, and super simple. Here's the details:
Entry Option #1
Enter your email in the box below to sign up to receive our daily one minute video about raising a child with Down syndrome by email. It's quick, easy, and an email you'll actually enjoy seeing in your inbox each day!
Oh, and don't worry we'll never spam you, and never give your email to anyone else. Pinky swear.
After signing up, just leave a comment below letting me know. Done.
Entry Option #2
Share this post on your Facebook page or Twitter, and encourage your friends to enter to win. Then simply write a separate comment below with the link to where you shared the post. If sharing on Twitter please use the hashtag #prettynormal. If you have no clue what a hashtag is, don't worry, you're not alone. I promise. 🙂 Done.
Entry Option #3
Leave a separate comment below and tells us the last book you read and what you thought about it. Simple, huh? Done.
I'm excited to get this book into your hands. I think you'll be greatly encouraged by it, and I'm looking forward to hearing your thoughts on it! Good luck!
Even Blogs Have To Have Fine Print, Sorry.
The contest will end at midnight central time on Sunday March 18, 2012.

Winners will be selected at random from the comments using random.org, and will be notified via the email address you used to leave your comment on Monday March 19, 2012.

Contest is only open to winners with a mailing address in the United States. (Sorry to all of our non-U.S. readers, that's the publishers rules. I promise to include you in future giveaways.