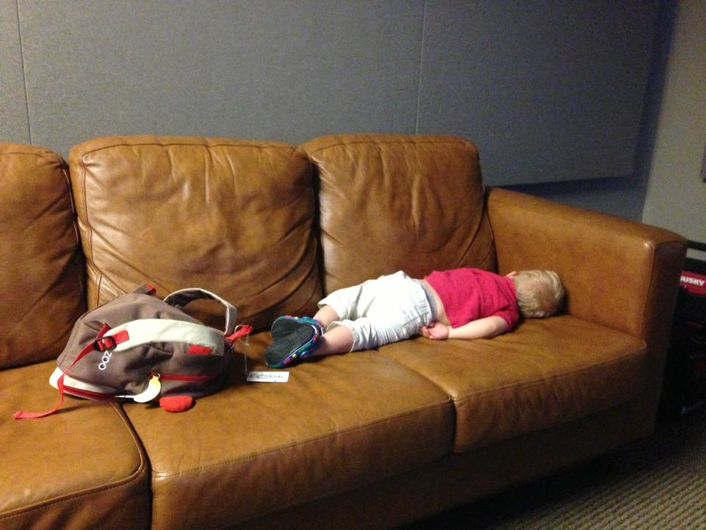 Here's a few things I love.
1. This little boy.
2. Being able to work in a place where family is valued.
3. Being able to work in a place full of people who love our little boy like he was one of their own.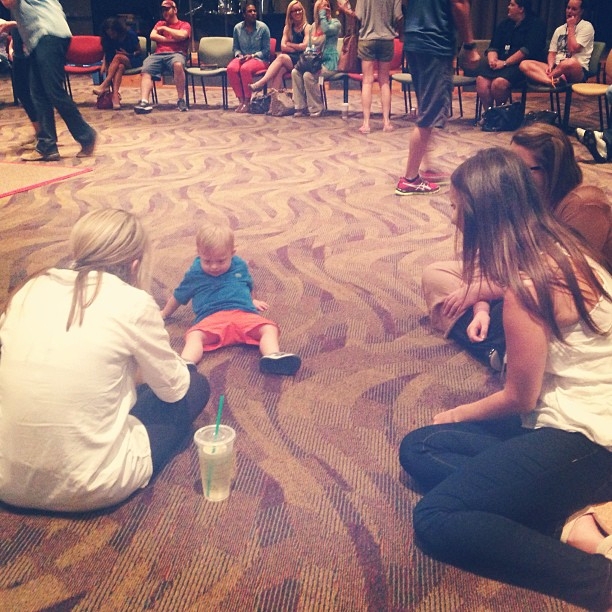 I work at a church that has multiple Sunday services and this morning I was working with some of our online content up in the production room. Since my wife was working this morning I brought Noah to work with me.
The first service he hung out and played in our church's awesome children's ministry. In between services I went and grabbed him for a little bit. As I was about to take him to the children's ministry for the second service one of my co-workers welcomed Noah to stay and hang out with us in the video production room.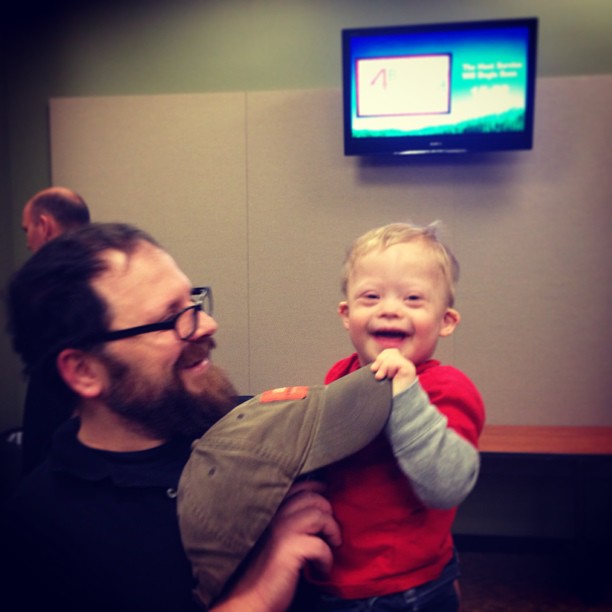 And of course Noah quickly feel sound asleep on the first couch he found!
I love this little boy!
I also hope you work in a place where people love you, and love your family. It makes it very easy to get out of bed in the morning!