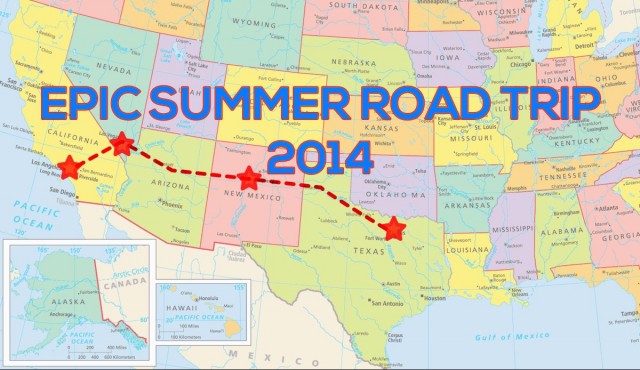 I'll let you in on a little secret about me…I'm not a huge fan of flying. Like, at all.
Thankfully, I have a super sweet wife who understands and was very gracious with me when I kindly asked if we could go on an epic summer road trip instead of joining her parents in St. Thomas over the next 10 days. (Trust me, I'd love to spend the next week in the Virgin Islands, but a six hour flight, part of which is over the ocean, is not something I'm too keen on doing!)
All of that to say, tomorrow we are heading off on a ten day, epic summer road trip! The great thing about road trips (and neither my wife, or I having a super A type personality) is everything is subject to change. But as of now here is our tentative plan:
We've been on road trips before, but this is by far the longest…and the first over five hour one with both our boys! So it should be an experience to say the least!
We always love meeting new friends, so if you're anywhere on our route be sure to leave a comment and let us know…we'd love to meet you in real life if possible! Also if you have any suggestions of things we should see or do while on our trip, or have any advice for parents taking two children on their first ever cross country road trip, please let us know in the comments below as well. Be sure to follow us on Instagram and Facebook to follow along on our Epic Summer Road Trip 2014!
(Oh, and by the way, we have someone house sitting for us, two dogs, and an alarm…so don't try to break into our house while we are away!)