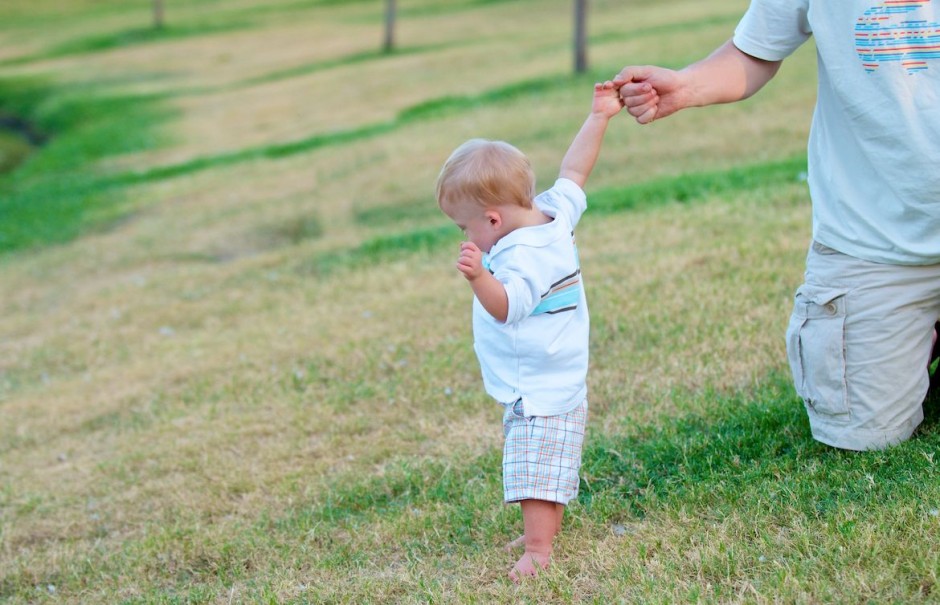 It's amazing the things you can learn from a child when you take time to slow down and listen.
In fact, I think I've learned more in the past 19 months as Noah's Dad than all of my formal education combined.
Like today for instance, I was reminded that most great things in our life don't come instantly. They don't just happen. Often they require a series of small, and sometimes unnoticeable, steps.
Somedays it will feel like you aren't making any progress at all. Somedays you'll fall down. (And you won't want to get up.) Somedays you'll wonder if all of the steps are worth it. Somedays you won't want to take any steps at all.
But then there are other days. Days when you amaze yourself at the number of steps you were able to take. Days when you remember that all of the small steps really are worth it. That you can get back up. (Even if you don't feel like it.) Days when you realize that those small steps are often even more important than the goal itself.
In fact there are days when you actually come to love, enjoy, and celebrate the small steps.
Thanks Noah (my 19 month old son) for reminding me that many of the great things in our life are often disguised as a series of very small steps.
I love you.
Whatever kind of day you're having today, I hope you take time to slow down and enjoy the small steps in your life.