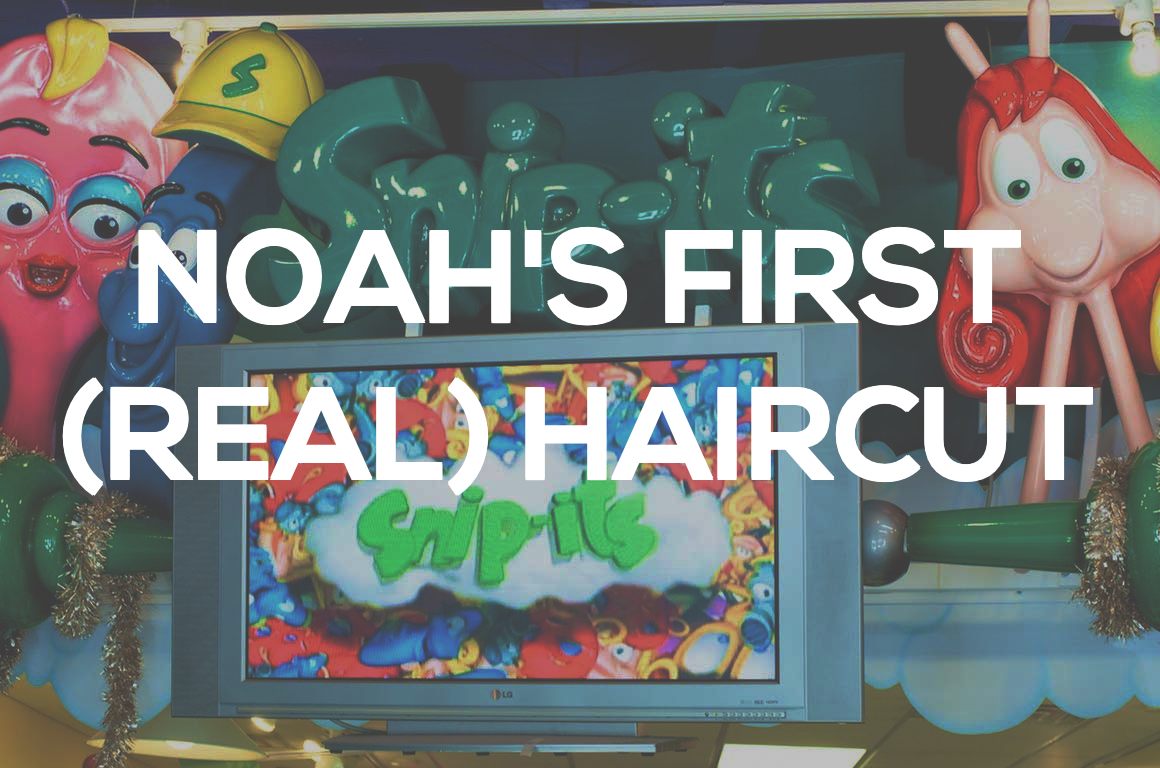 Today we took Noah to get his first real haircut. I say that because this was actually the second time we've taken Noah to get a haircut. I can't really count his first hair cut as his first real haircut however since all he did was sit on my lap at the end of one of my haircuts and have my hairstylist give him a trim.
Oh and he wasn't a fan, but really, what toddler really likes to get a haircut?
I've heard horror stories from other parents about their frustrating experience trying to get their child's haircut, and I was worried how Noah would do when he had to actually get a real haircut. Thankfully, we found a place that specializes in giving kids haircuts, but not just that…they actually specialize in giving children with special needs haircuts! Pretty awesome, huh?
Check out the video below of Noah getting his first haircut from Snip-Its below then keep reading to see why we like this place!
3 Reasons You Should Take Your Kid To Snip-Its For Their Hair Cuts
I thought Snip-Its was a local chain, but it turns out they actually have locations all over the United States. For those of you looking for a great place to take your toddler (or child with special needs) to get a haircut I thought I'd give you a few reasons why Snip-Its rocks!
If you don't live in one of the areas where they have locations I'd love to hear about your experiences getting your child's hair cut, where you go, how your children do with haircuts, etc, in the comments below (and I know other parents would as well as children's haircuts are a topic that come up often.)
1. They have a fun, kid-friendly atmosphere.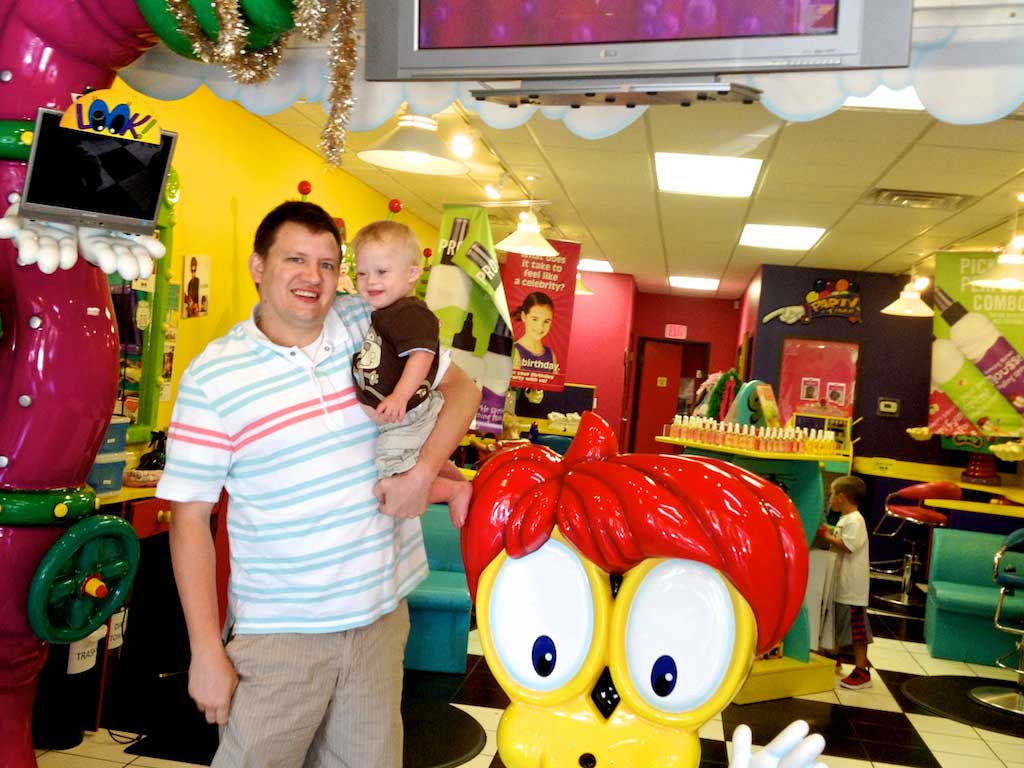 From the second you walk in you are greeted by a super fun environment that really draws kids in. Snip-Its feels more like Disney Land than a barber shop. Each station your child sits at as a television that plays cartoons that helps to distract kids from the hair cut awesomeness!
(Although Noah really wasn't feeling the cartoons, he was more concerned with those metal blades coming towards his head!) But still, the environment is fun, and one that your kids will enjoy walking into.
2. The Hair Stylists Are Trained To Work With Children
Unlike most barber shops who cut people's hair of all ages, Snip-Its only cuts children's hair so they are trained to help them calm down and get their haircut. The entire time Noah was getting his hair cut the lady that was cutting his hair would stop and blow bubbles, show him toys, etc. It doesn't mean he has all smiles (as you can tell from the pictures and video) but I could see kids liking this place.
As I mentioned they are also trained to work with children with special needs, and even have a video on their website about how they support the autism community. That's pretty cool in my book!
Oh, and something else, they were kind and patient, both important qualities for someone who cuts children's hair! 🙂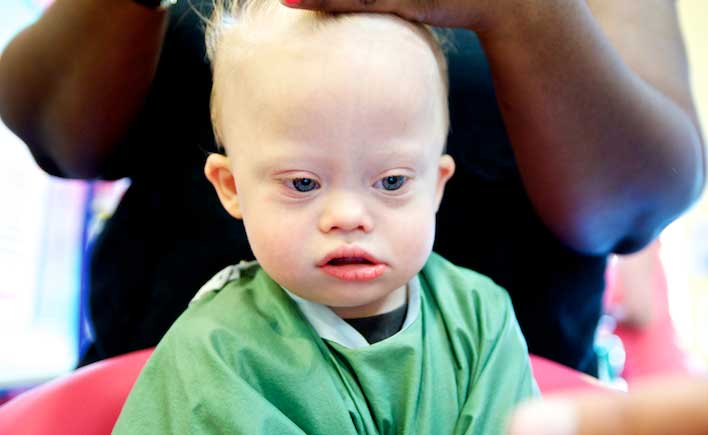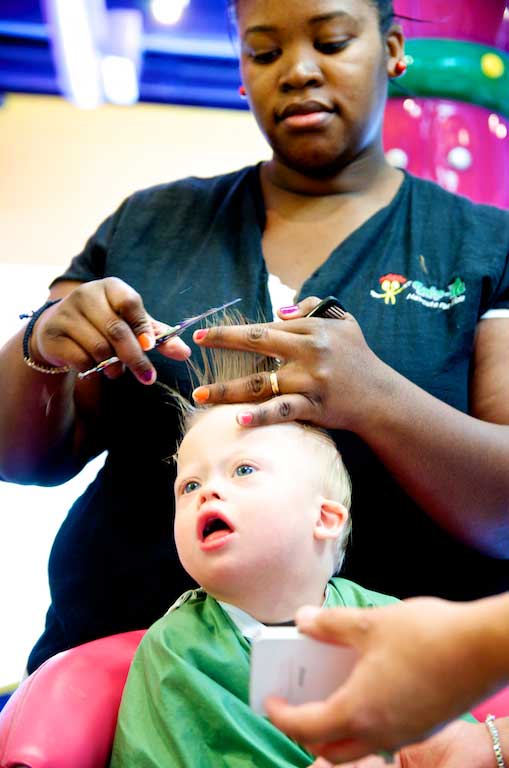 3. Your kids get a prize at the end of the haircut!
As you saw in the video above Noah got to get a prize after his haircut was over, and hey, who doesn't like prizes!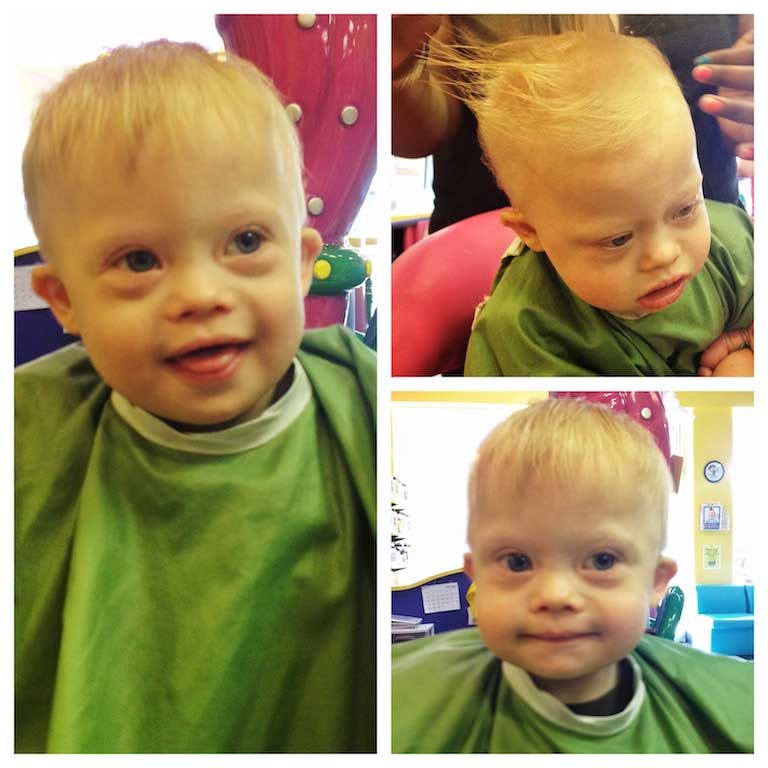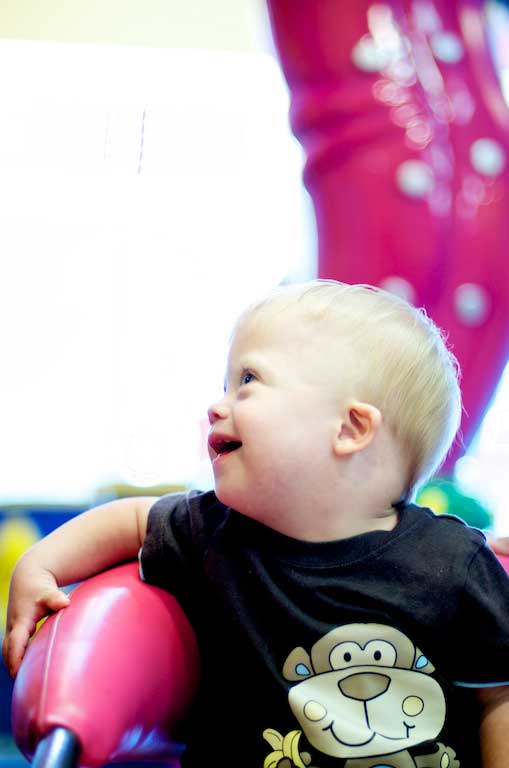 We really had a great experience getting Noah's first real haircut done at Snip-Its. The hair stylists were kind, patient, and Noah really liked it here (for the most part.) Noah's only one year old at the time at this video, and I don't know many one year olds who love getting their hair cut, but all and all I think he did great! We will certainly be going back to Snip-Its for future hair cuts. By the way, they also do some fun themed birthday parties, which I'm assuming would be pretty fun for a little girl!
Have you ever been to Snip-Its? Where does your child go for hair cuts, and how does your child do when getting haircuts? Leave a comment below and be sure to add any tips that could help parents whose child doesn't do so well at the barber shop. Thanks!