Our family crams a lot of celebration into the holiday season. From about a week before Thanksgiving to Christmas we have 5 birthdays, oh and 3 of those are just our little family. That's right, Rick, Noah and myself all have our birthdays at this time. The other two are my niece and nephew. So we are celebrating…a lot, including this weekend.
This weekend was around my nephew and Noah's birthday, so we were having a party which included a very special guest, their great grandma. The party was the day that we were leaving so we had a breakfast surprise for Noah. He had his own giant blue cake to smash his fists into. Yelp, that's right, he's very own smash cake!
The Smash Cake
The smash cake is something I had never heard of until we started going to first birthday parties, which happens a lot once you have a kid. We went to one back in August where we experienced the smash cake for the first time, and I started pondering what Noah would do at his first birthday.
The idea is that this is the first time a child is given a cake. They may be tentative with it at first but once they get a taste they dig in with their hands, feet, whole face, who knows. It is intended to be a big old mess with great pictures and lots of laughs.
The best part about our first experience with smash cake was that the little girl was not really into the cake, so they put some broccoli in front of her as a motivator and she went to town. So we wondered what Noah would do when we placed him in front of mass of sweetness for the first time?
The Smurf Experience
Noah provided us with the ultimate smash cake performance. The best part may be the icing choice of blue which coincidently matched his pajamas. Noah started out just how I envisioned with one hand at first, realization that his hand was full of sweet goodness, followed by digging in with both hands covering his whole face with icing. He ended up looking just like a smurf.  It was a great end to a wonderful weekend with my grandmother meeting all of her great-grandchildren.
Here's some pre-bath pictures of Noah enjoying his first smash cake.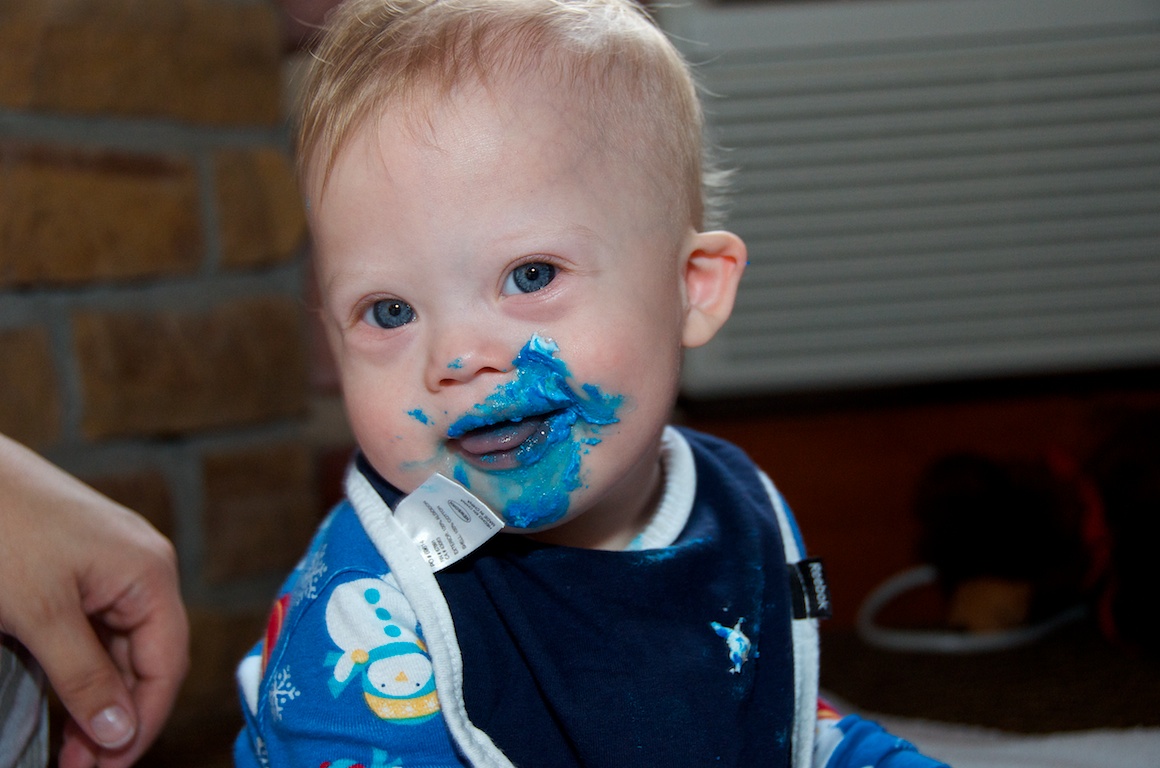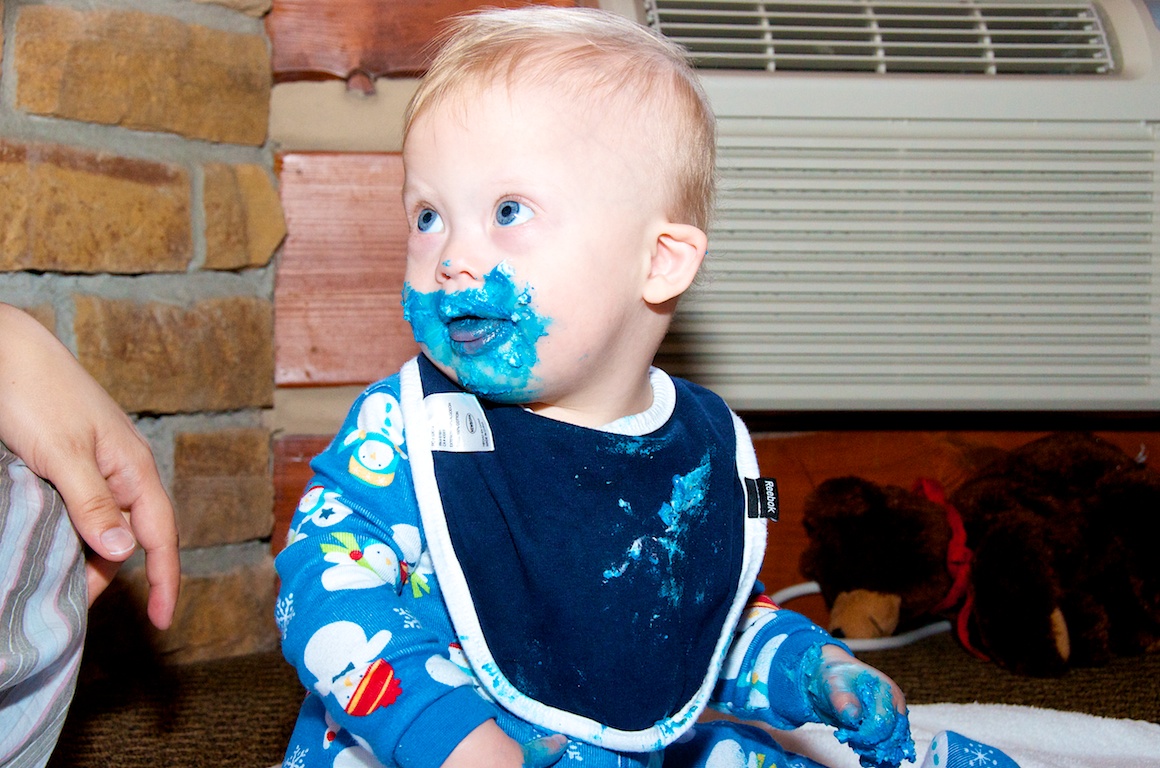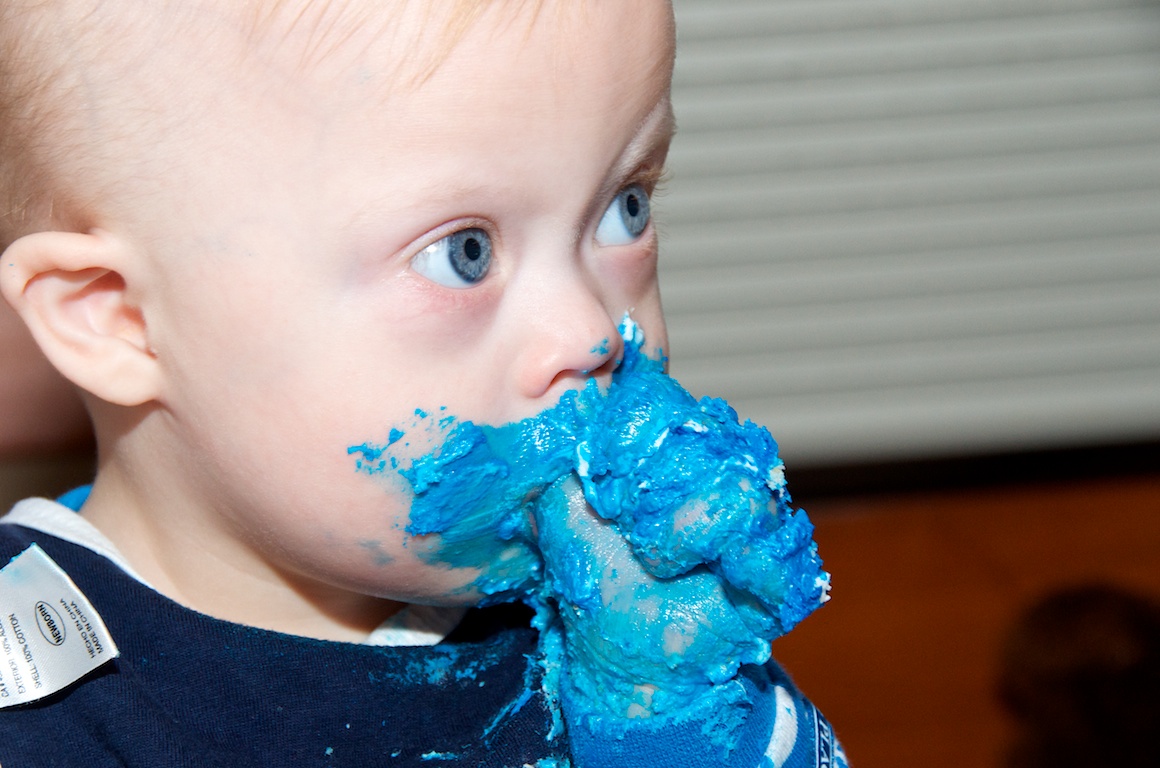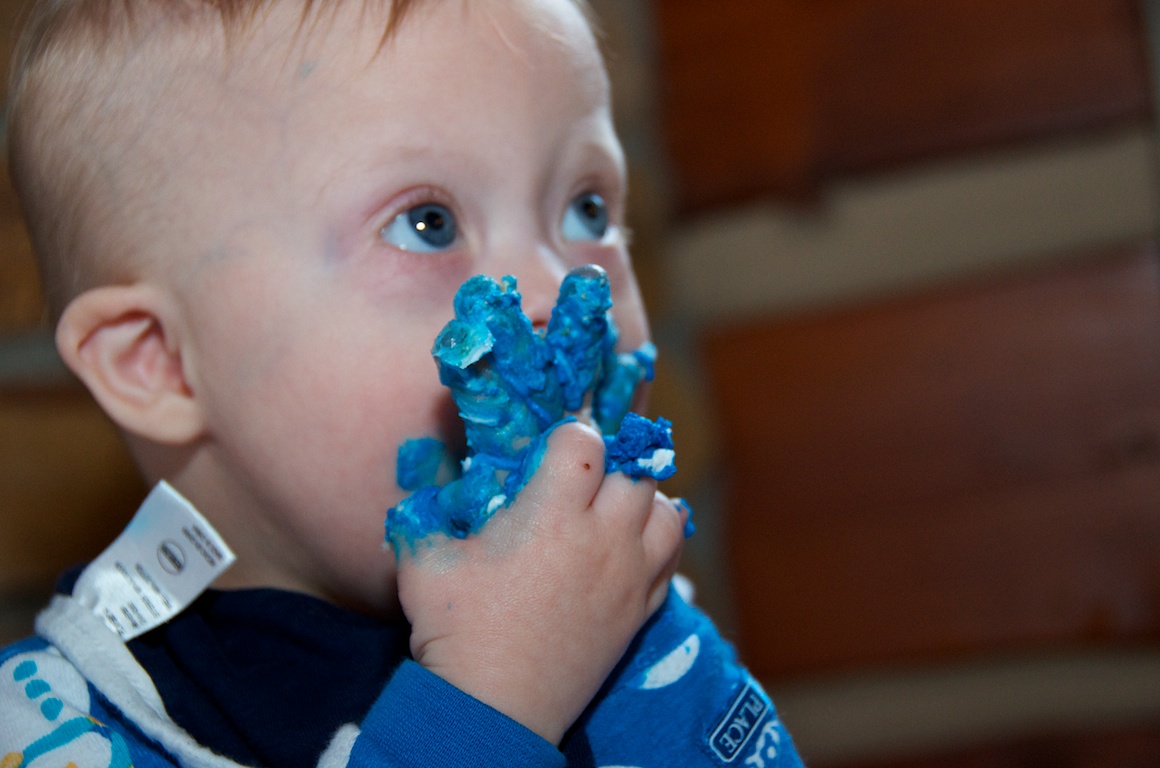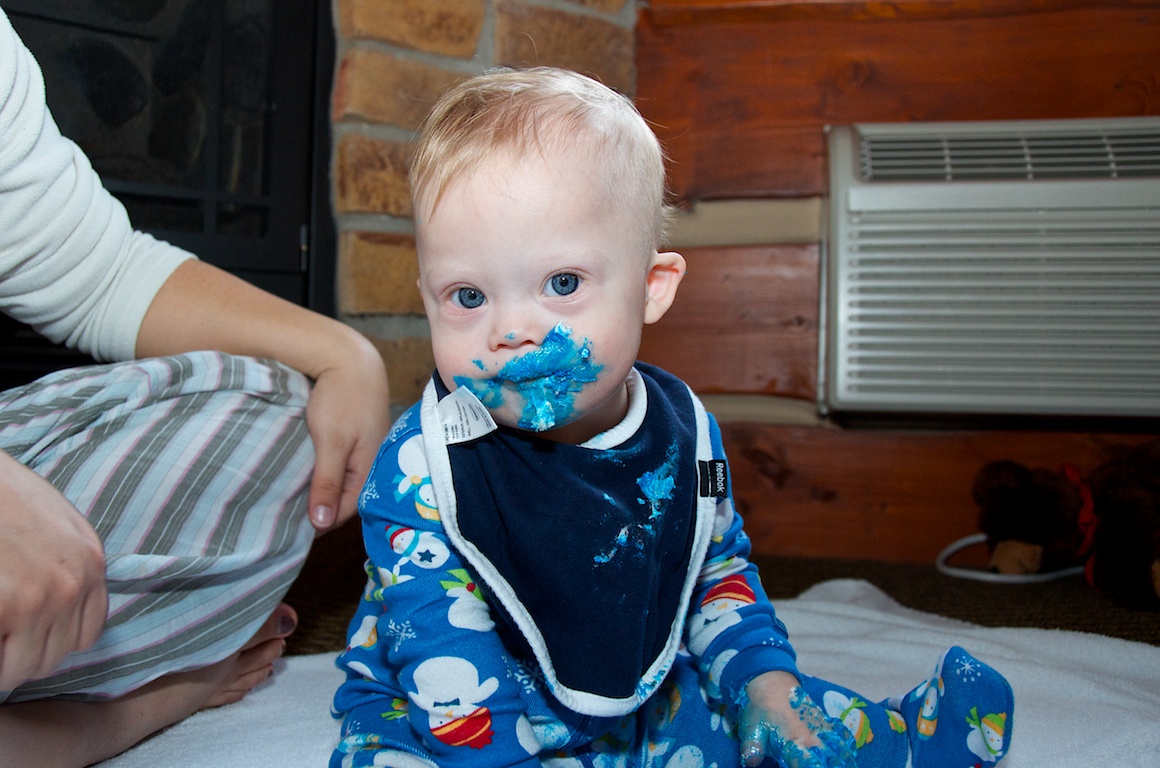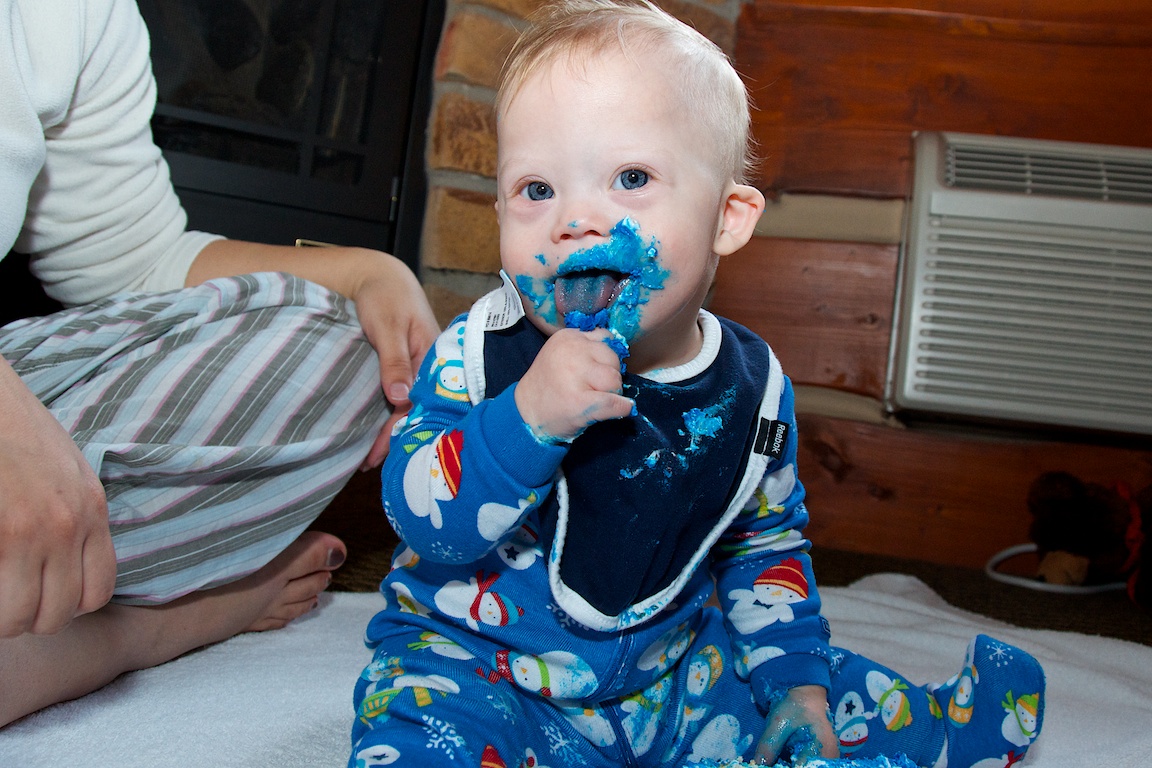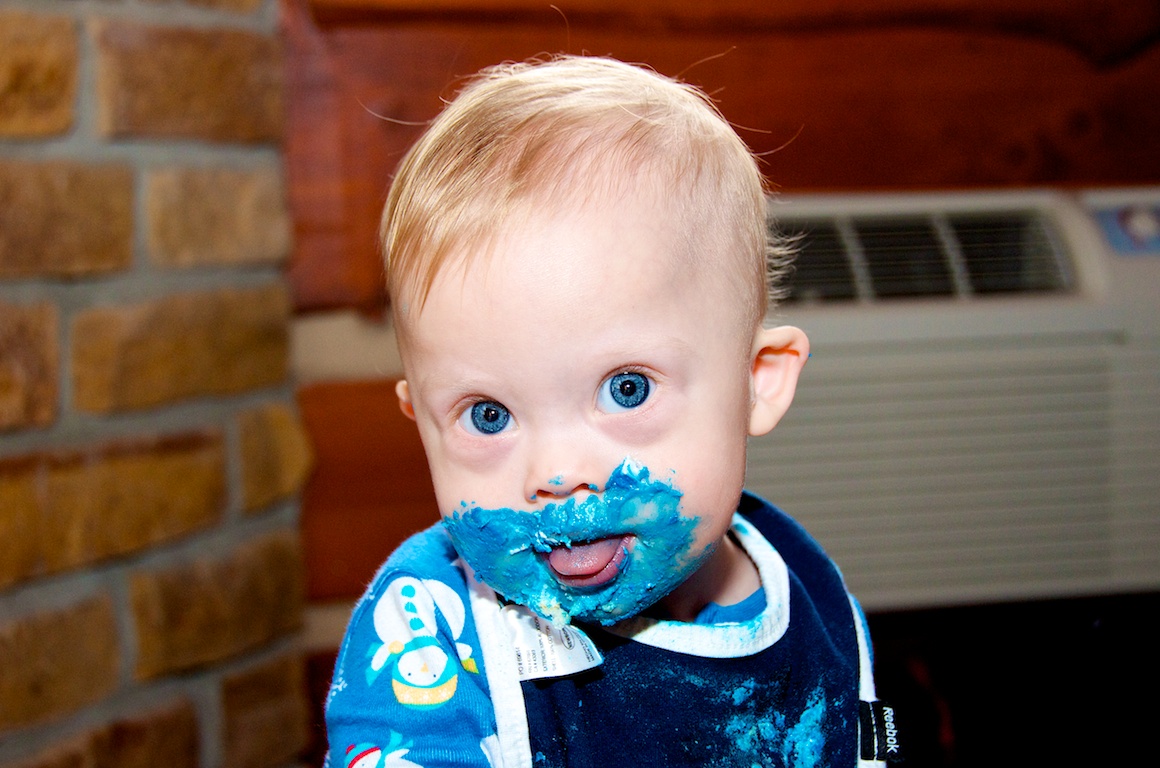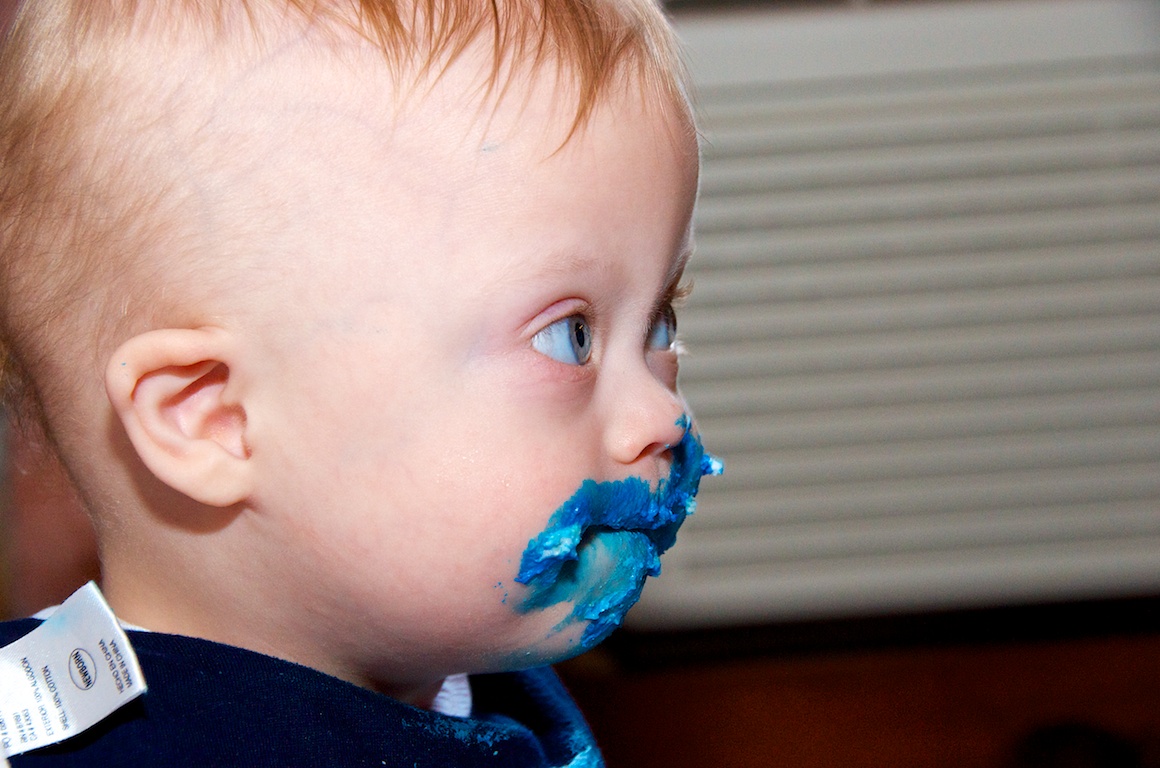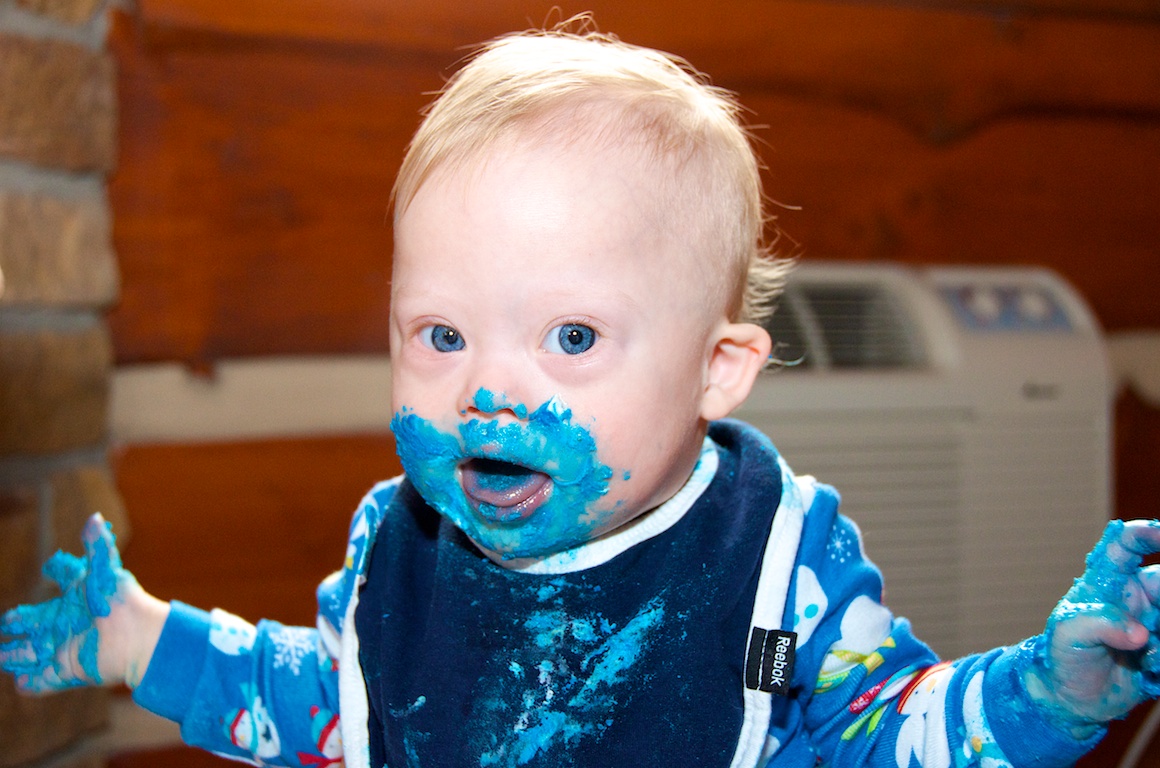 Now it's time to clean this little guy up and head to the airport. We're hoping Noah's second airplane flight goes as smooth as his first!
6 Tips We Learned From Our First Smash Cake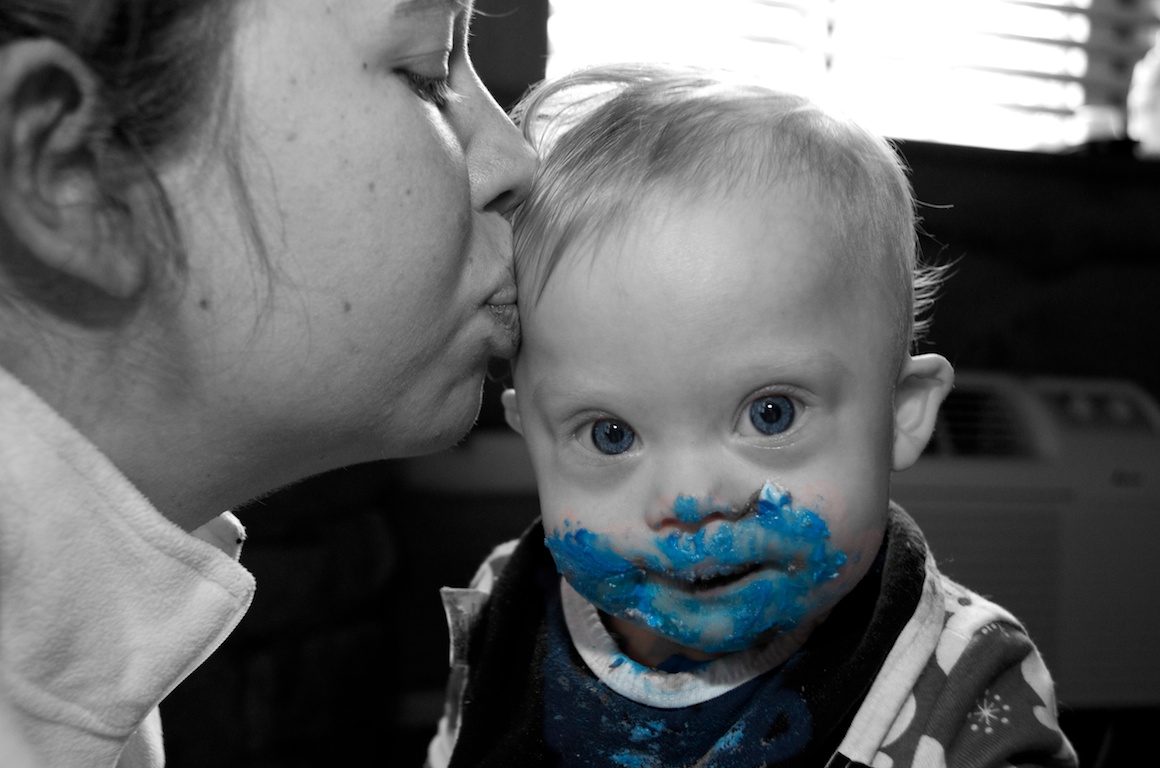 You may not want to use a blue or black frosting. They are really messy and hard to clean up, in fact they may leave a lasting stain on your face letting people know what you have been up to.
You want to have a really big covering on your floor as cake is fairly light and can fly pretty far. Or be like us and do it in a hotel room 🙂
You want a bath easily available, unlike our hotel room which only had a shower
Having a second wardrobe change available is preferable for both baby and parents. Cake ends up on everyone involved, I don't know why I didn't realize this
Bibs only block a small area of space, why bother.
Be prepared for it to not go quite like you envision but enjoy every moment of it!
Did you give your child a smash cake at their first birthday party? What do you think about the smash cake tradition? Tell us about it in the comments.