Noah,
It's hard to believe your seven years old today! I can remember in vivid detail the moment I heard our pediatrician say those words, "he has features consistent with Trisomy 21." I had no idea what life was going to be like raising a child with Down syndrome. I was a new parent. I had no idea how to be a parent, much less a parent of a child with special needs.
I don't think I had ever met a person with Down syndrome before I met you. I was scared. I was fearful. I was worried. I was sad. I was surprised. I had a mix of emotions. If I had a time machine I'd go back in time and tell myself that all of that worrying was in vain. I can honestly say these past seven years have been the best seven years of my life.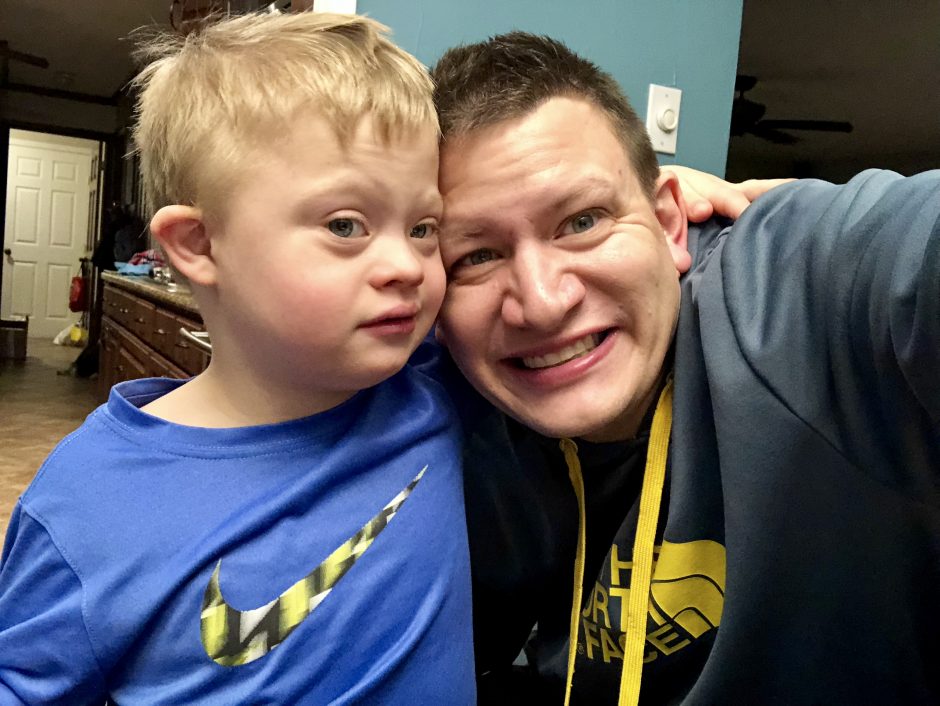 I'm so proud of the (not) so little boy you have become. You work (and have worked) to hit all of your milestones. You've spent countless hours at various therapies working hard to do what comes naturally to most other kids. I remember watching you trying to take steps on a treadmill as a tiny little boy, just waiting for you to walk on your own. Now, our problem isn't that you can't walk, it's that you can….fast…so fast that we have to keep a constant eye on you to make sure you don't run away when we're out and about.
I love watching how the other kids treat you at school. They don't view you as "the kid with Down syndrome," but as their friend. They are kind to you. They play with you. They love you. I love how you fit right in. Sure, you can't talk as well as they do, or do all of the same the things that they can do, but you never skip a beat. You jump right in with and try your hardest to keep up. I love that about you.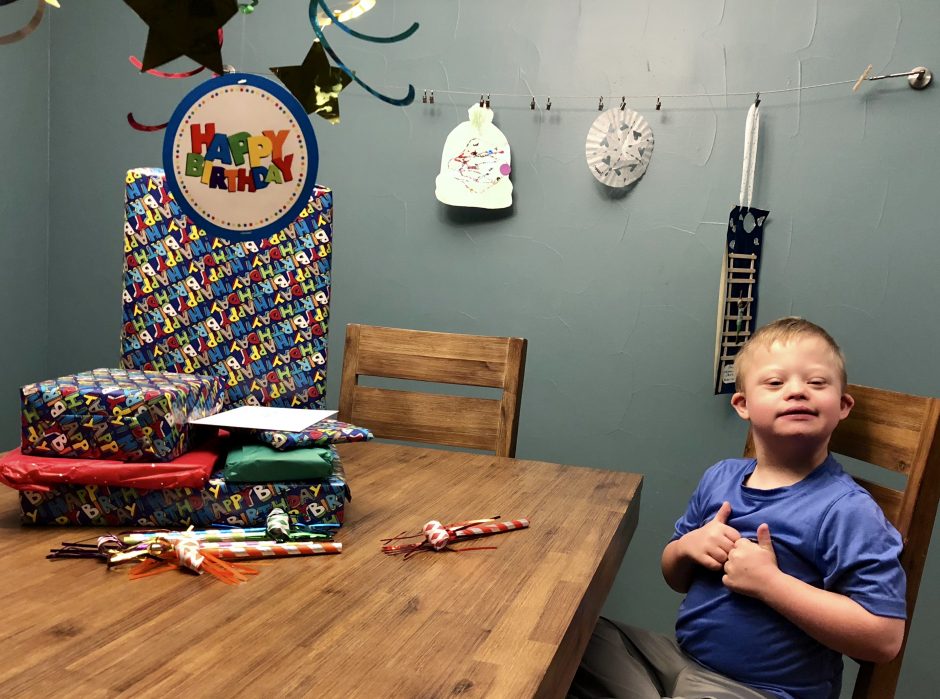 Noah, your joy is contagious. I love your smile, your hugs, and the way you love to sing and dance. I love watching how much joy you get out of having people sing Happy Birthday to you, how much you enjoy blowing out candles, and how much fun you have ripping into the wrapping paper of your gifts.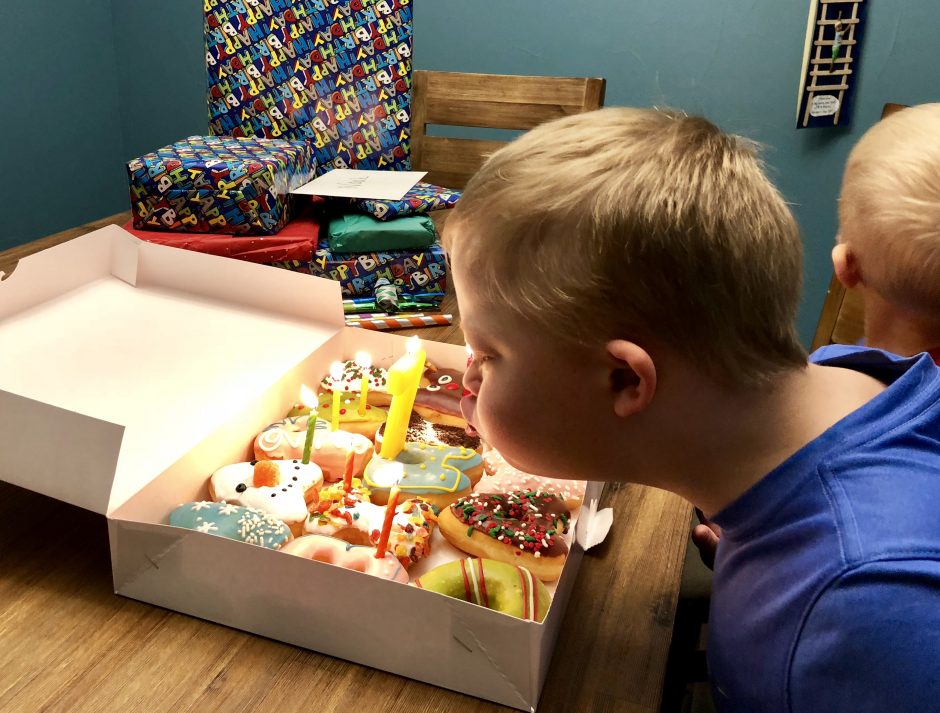 It's a ton of fun watching you play with your brothers. You're such a great big brother, and you're going to teach them lessons about life that they wouldn't be able to learn if they didn't have a brother like you.
There are no words to adequately describe how proud I am of you. It gives me so much joy to be your dad.
Noah, you're a gift to our family.
I hope you have the best 7th birthday ever.
Love,
Your dad.