Once a month a group of local families raising children born with Down syndrome get together on a Sunday afternoon for what we call "Rockin' 21." We rotate between a few different houses and this month it was our turn to host! (If you're interested in learning more here's how the they got started.)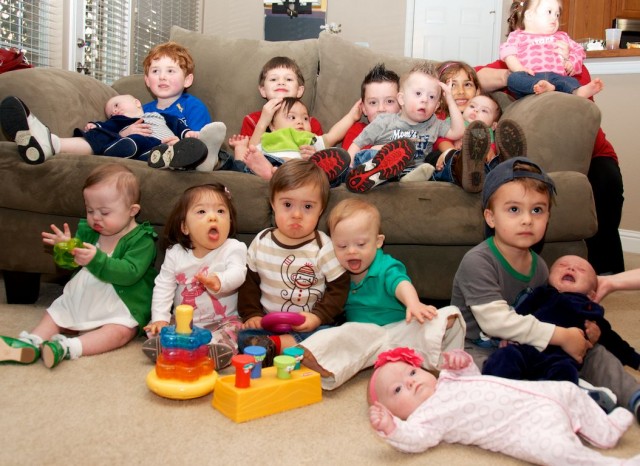 That's our boy….! 

It's a ton of fun getting together as a group each month just to see how everyone is doing and have a little fun. I especially like the fact that Noah and his friends have a group of peers that they can get to know and journey through life with. In addition these get togethers are a great opportunity for parents to build friendships with other parents….so that's a huge win! I think this is especially helpful for other dads. My wife goes to a weekly mommy and me class with other moms that's put on by our local Down Syndrome Guild. This is a great way for moms to get to know each other and build friendships, but not so much for dads.

There is, however, a bi-weekly happy hour for dads to get through the Guild also but to be honest I've never gone (nor met any local dads who have.) However, I've been greatly encouraged by the number of supportive dads / husbands that come each month. I've gotten to build some friendships with some other dads through these Rockin' 21 parties, and that's been a ton of fun!  It's fantastic to see so many supportive fathers step up and love the heck out of their kids!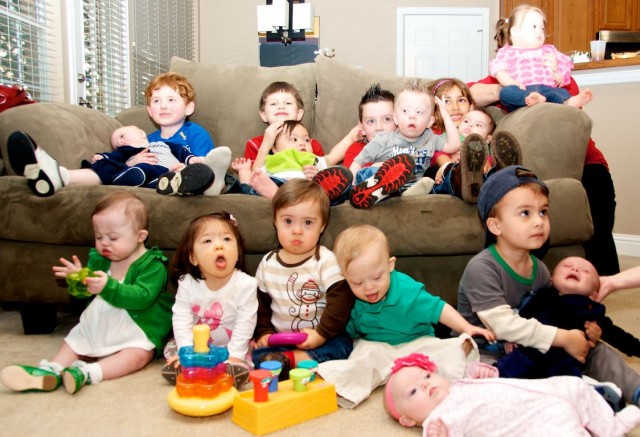 He wants that bow so bad… 

As you can tell by the pictures and video it's little crazy with 40 or so people hanging out in your home, many of whom are toddlers. But, it's all worth it. And especially great for parents of younger children many of whom are nervous andfearful of whats ahead, to see other kids are just a little further along in this journey. We laugh together, cry together, play together, but most importantly love our children together.
It's a blessing to call these families our friend.
(Oh and by the way, children born with Down syndrome aren't angels.)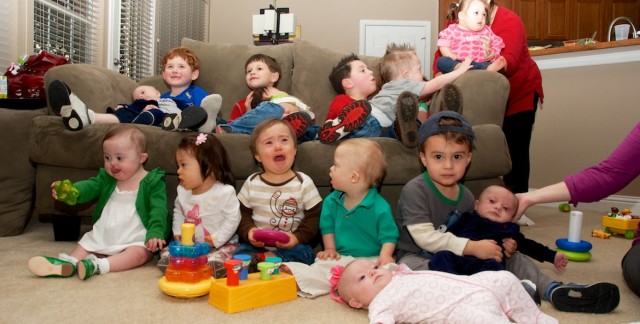 "Was it something I said?"
Do you have any local play groups or get togethers? What are some ways you've gotten to know other families raising children with Down syndrome?