I remember being in Babies"R"Us (a store I have come to really enjoy since becoming a father) one day and passing by the little red wagons.  I knew Noah wasn't strong enough to sit up on his own at the time (let alone go for rides in a red wagon!) but I didn't really care.  I bought one anyway.  It didn't get much use for a few months while our little boy worked hard at his various physical therapy appointments developing his core so he could sit up (and stay there.)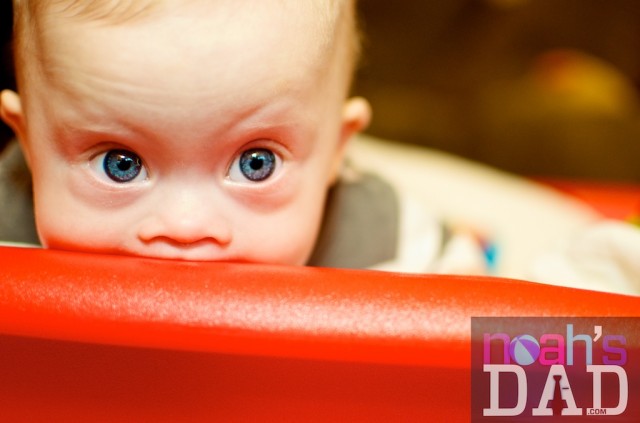 The wagon doesn't collect dust anymore! (In fact, we're a little behind on our videos, but in a future video where you'll learn what we do with this wagon now!)  That's right, Noah can sit up and play in the wagon! It's a blast (for me, and him.)
To most people this is just a red wagon, but to me it's much more. To me it represents another area of normalcy in our life.  Another area to help the world see that raising a child born with Down syndrome isn't that much different than raising any other child.  They ride in the same red wagons all little boys and girls ride in.  They don't make special "Down syndrome wagons."  They just like to have fun….in a typical red wagon.I guess you could say they are just typical babies. (A little inside joke there 🙂
Growing, Growing, Growing…!
Noah's having a fun time learning how all of this muscles work.  He's learning which ones he needs to sit up, and which ones he needs to use to protect himself when he's falling!  Just like any great success in life that one achieves, Noah's bumped his head more then a few times.  Thankfully, his mommy and daddy are right by his side to hug him and love on him every single time. 🙂
In life bumps are ok.  Getting bumped and having no one in your life to hug you up afterwards isn't.
Everyday Is Something New (and I Love It!)
You have no idea how much joy it brings me to see this little boy continue to grow and develop into the person God created him to be.  Every day I learn something new about our little guy.  New expressions.  New laughs.  New smilies.  New cries.  New ways he longs for our attention.  It's all beautiful.  And I love, love, love the fact that God allows me to wake up every single day and have a front row seat to one of the greatest shows on Earth..!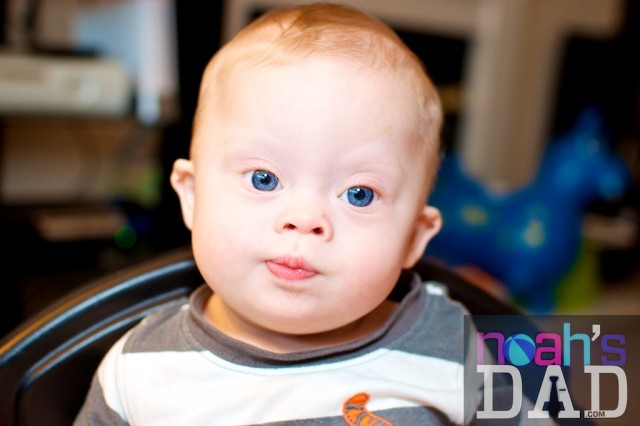 What have you learned new about your little one (or not so little) one lately?