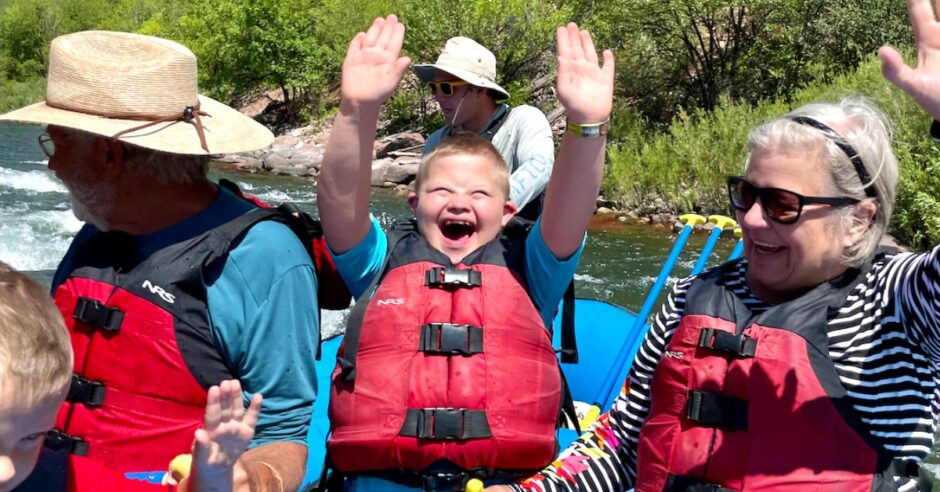 This summer Noah and our family had the opportunity to go whitewater rafting (this is actually Noah's second time!) while visiting the grandparents, and we had a blast! We arrived early on a Sunday morning at Glenwood Adventure in Glenwood Springs, CO.
After arriving we each got fitted in a life jacked, signed some waivers and went over some rules. Shortly after that we loaded up on to a large bus with many other people and headed to the Roaring Fork River where we would begin our adventure down the river.
This specific rafting trip allowed for anyone over 30 pounds to be a part of the adventure, so our entire family got to on the trip (including our three year old, Koen!)
We put the boat into the water, got in, and got going down the river!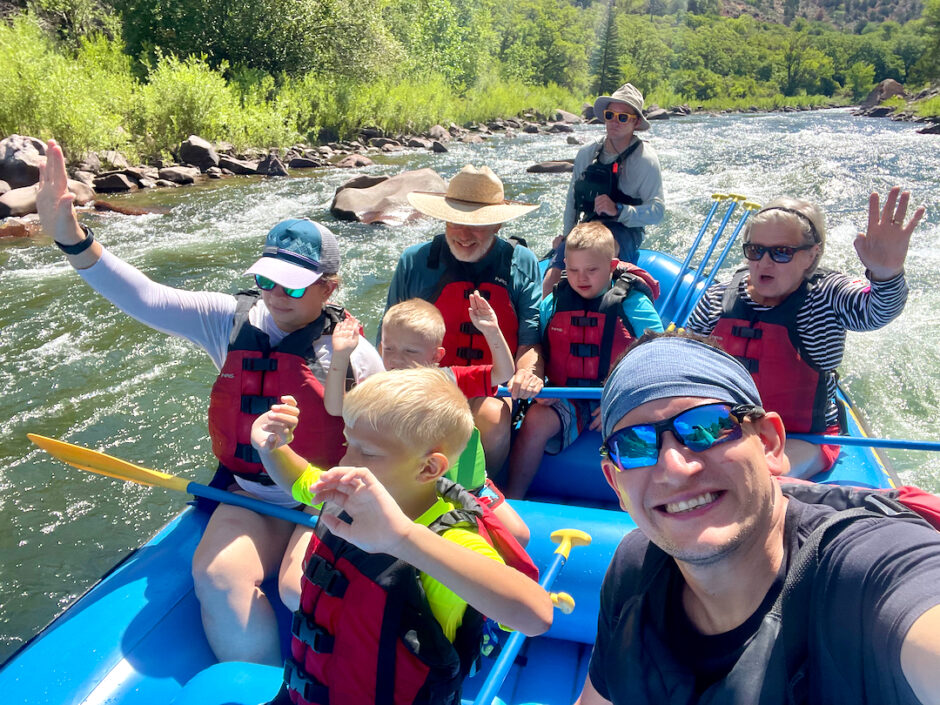 If you've never been on a beginner rafting trip, our rafting guide (who you can see in the back of the raft in the above picture) does all the heavy lifting. Although we have paddles, they are more for show than anything. This part of the river is considered a class II-III whitewater. Although there were a few "rapids," for the most part it was very laid back and chill. A perfect voyage for a young family and their grandparents! Our kids (and all the grown ups) had a blast.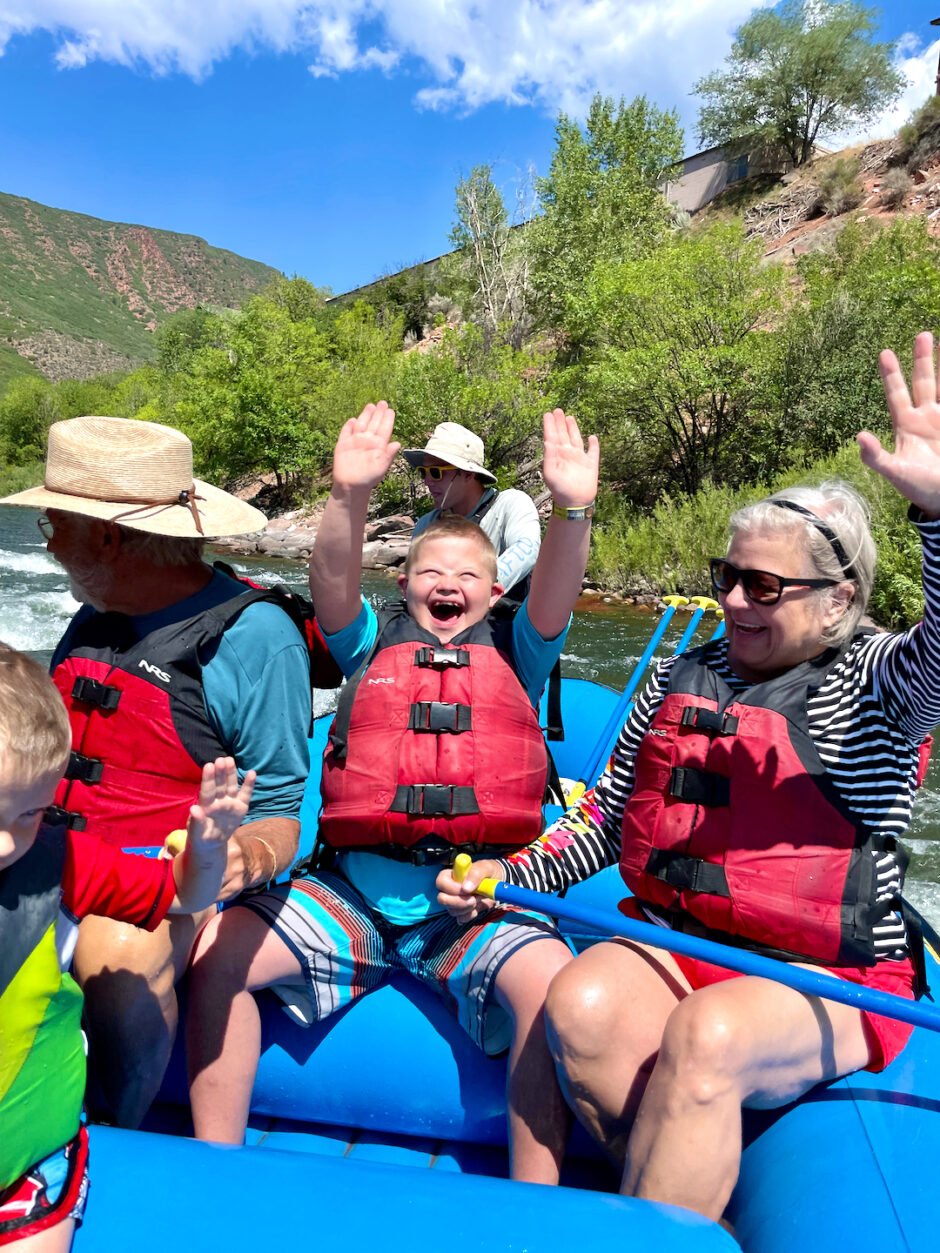 One great thing about taking a trip like this is you can sit back, relax and enjoy the views…and there were many beautiful views to be had. I think God was showing off when He created Colorado because it is beautiful.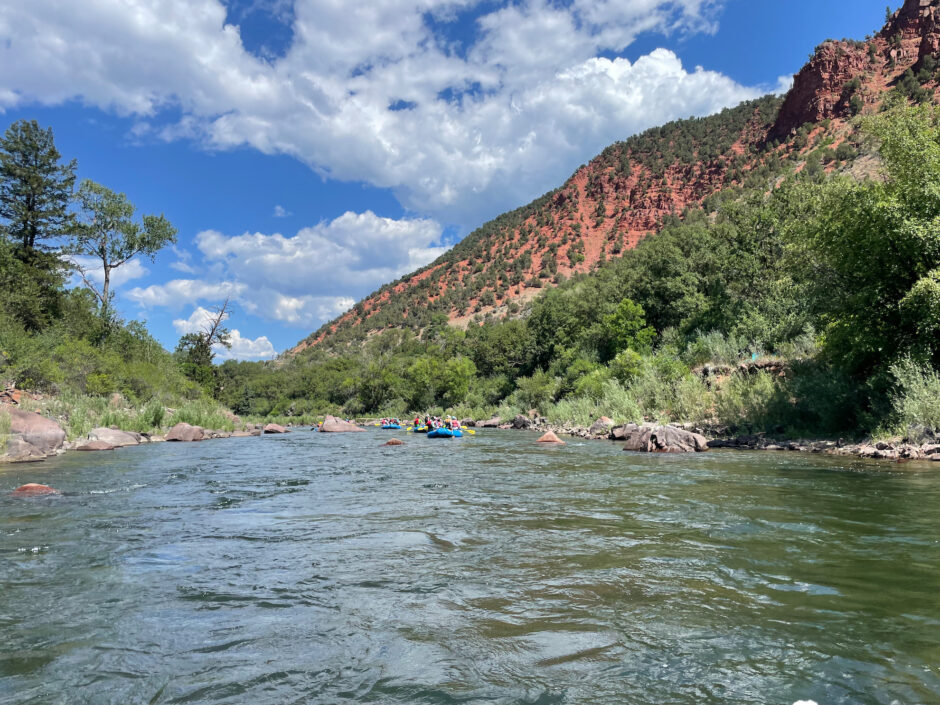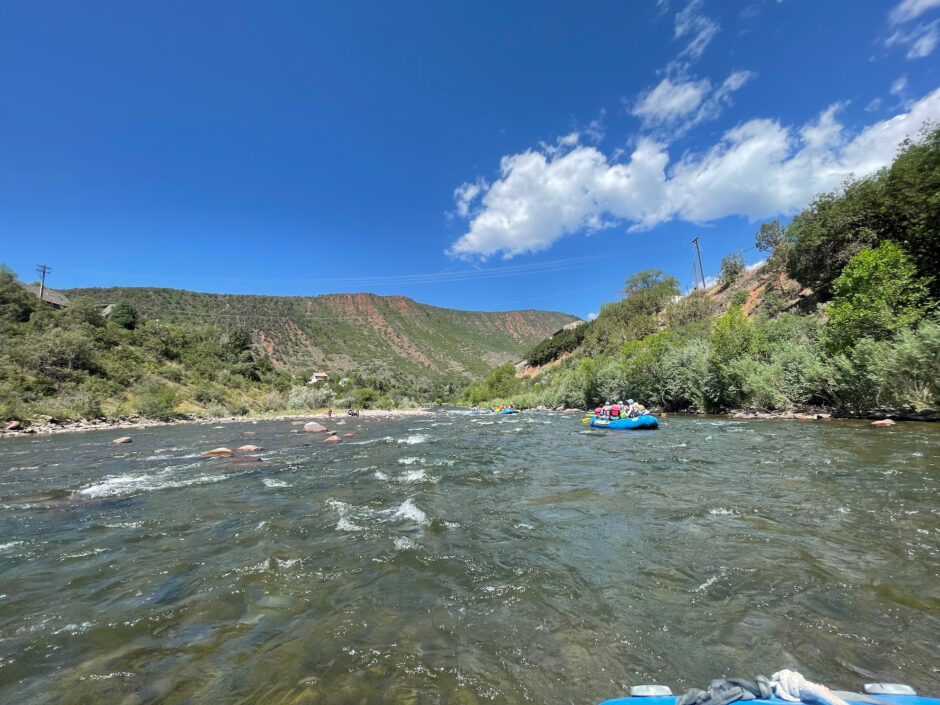 About half way through the trip they allowed people to jump in the river, which is freezing cold since a lot of the water in this river is from snow melt. However, our middle son, Jaxten jumped in, and following some convincing; Noah and my wife jumped in as well. I'm so proud of our brave boys and really am married to one of the coolest girls on the planet. She is liteterly down for anything and I love it!
Check out the video below to see Noah and my wife jump in this freezing cold river! (If you are reading this blog post in your email and can't see the video below, simply click the image below to see it.)
Speaking of Noah, I remember when he first born. I had so many emotions and feelings. I wish I could back and time and tell myself that one day we'd be going rafting down the Roaring Fork River and all would be well. 🙂 I'm so proud of this "little" boy. He has changed our life in a million different (great) ways. I wouldn't change one single chromosome on him. He is a Hope Story!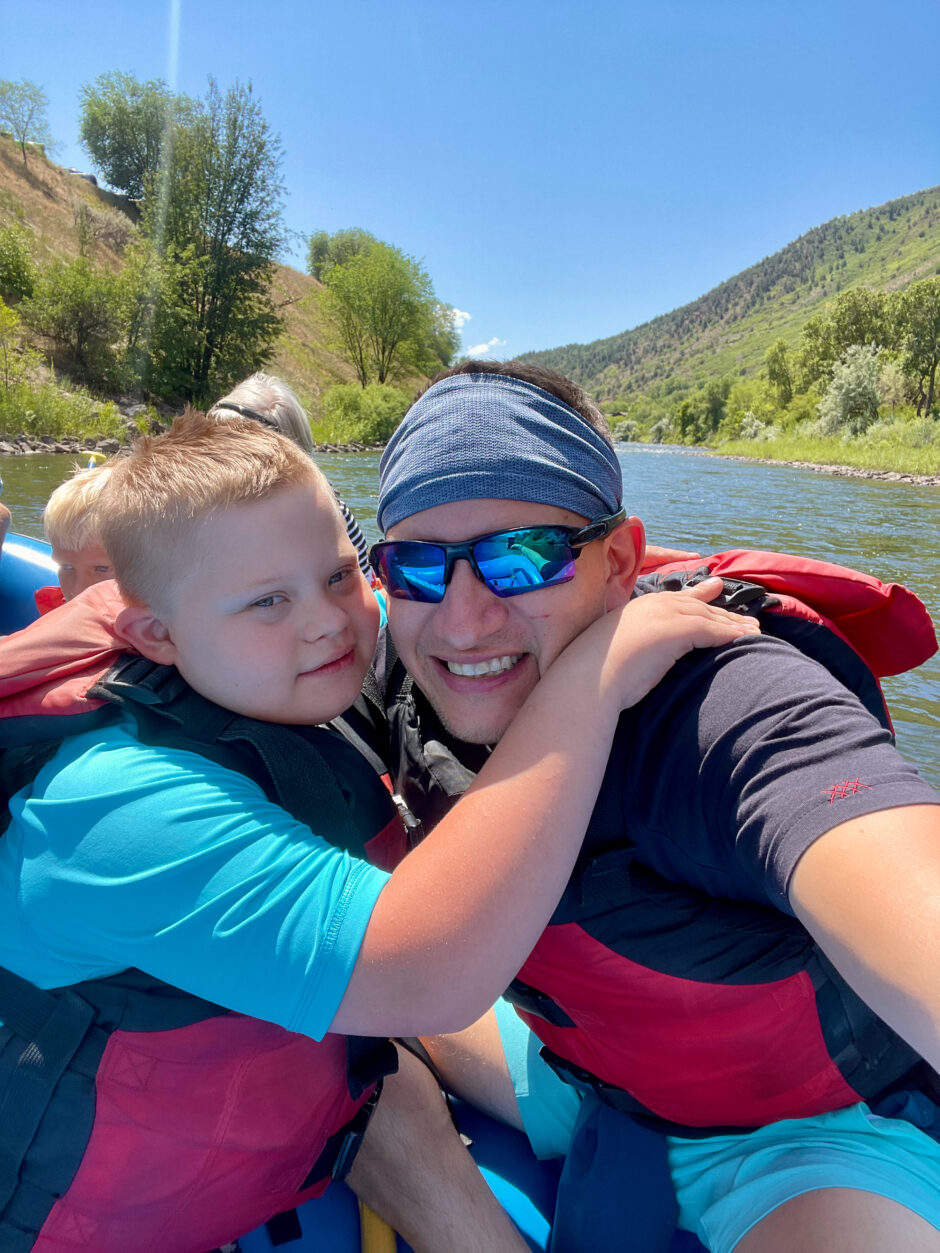 We had a blast going whitewater rafting. If you're ever in the mountains of Colorado I highly recommend checking out Glenwood Adventure as they did a GREAT job! Thanks also to grandma and grandpa for treating us to this amazing rafting experience. I'm so thankful our kids to get the opportunity to make so many amazing memories with their grandparents. They are blessed.
Here's some photos from our wonderful morning whitewater rafting!
Have you and your family ever been whitewater rafting, if so where and how did your kids like it? Leave a comment and tell us about it.