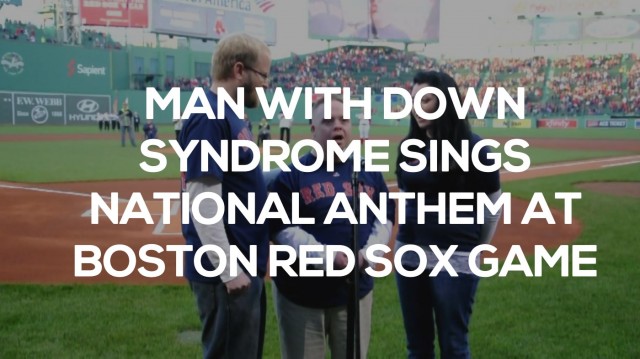 My wife sent me a link to this really cool story yesterday about  38 year old Michael Mullins (who happens to have been born with Down syndrome) a die hard Boston Red Sox fan who's dream of singing the national anthem at Fenway Park finally came true!
Michael really hit a home run with his version of the national anthem (pun intended!) Click play on the video below to see for yourself.
I also enjoyed this video of Michael rehearsing with a person I assume is his dad. If so, I really love the fact that he has such a supportive dad!
I really appreciate whoever sat this up at the Boston Red Sox organization. Way to go guys!
What did you think about Michael's performance of the National Anthem? Do these kinds of videos encourage you like they do me? Leave a comment below and tell me about it. And if you liked this video please be sure to use  the share buttons below to share it!