If you've ever seen any of Noah's dance videos then you know how much he loves music! So when the University of Texas Longhorn Band came to Dallas to play at the Cotton Bowl, I took him to watch the band rehearse and he loved it!
I shared the video of Noah having a blast watching the band rehearse on our Facebook page (which you can see below) and I was surprised when I got an email from the Longhorn Band Director shortly after saying he had seen the video and inviting Noah (and our family) to come down and watch the band in person!
A Very Special Thanksgiving
It turned out the only University of Texas home game left for the year was the Thanksgiving game, and since we were planning on having a low key Thanksgiving at home this year, we decided to take them up on their offer and have Thanksgiving in Austin!
Click play on the video below to see some of the highlights from our day!
We arrived before lunch as we were invited to watch the band rehearse before the game!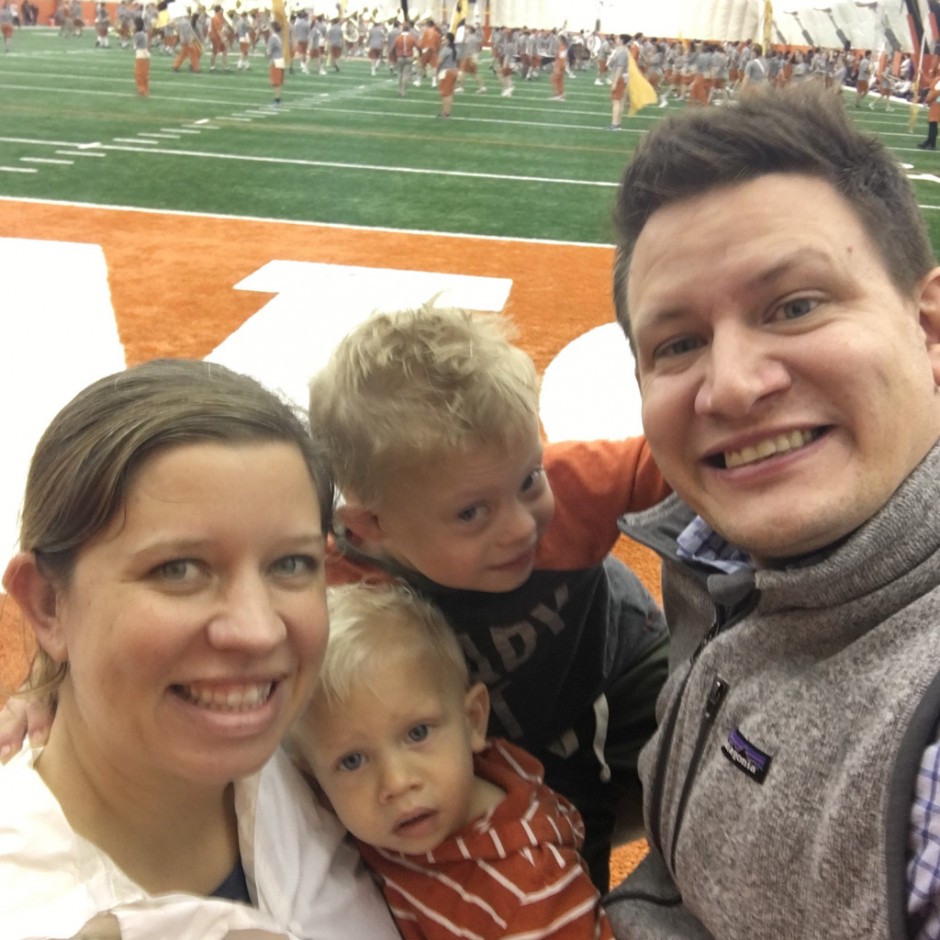 The band practices inside of a really neat indoor dome, which was very interesting.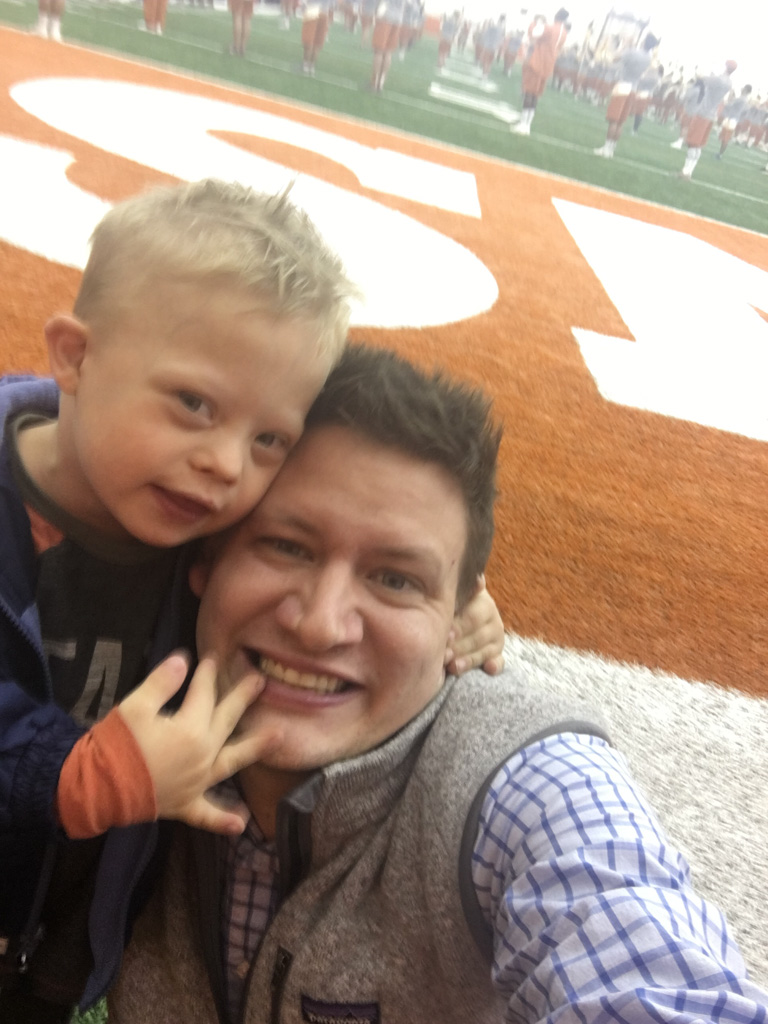 The boys had a blast hanging out on the sidelines watching the band practice!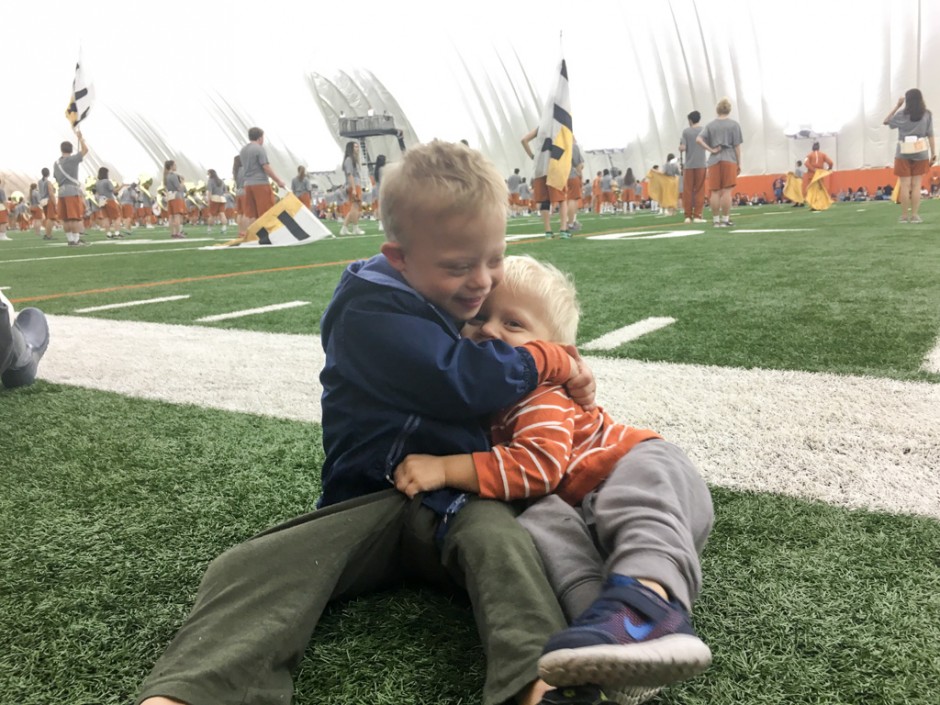 We were amazed at how kind everyone was to our family. The band director, Dr. Hanna, and his family treated us like we were part of theirs, even inviting us to eat Thanksgiving dinner with them!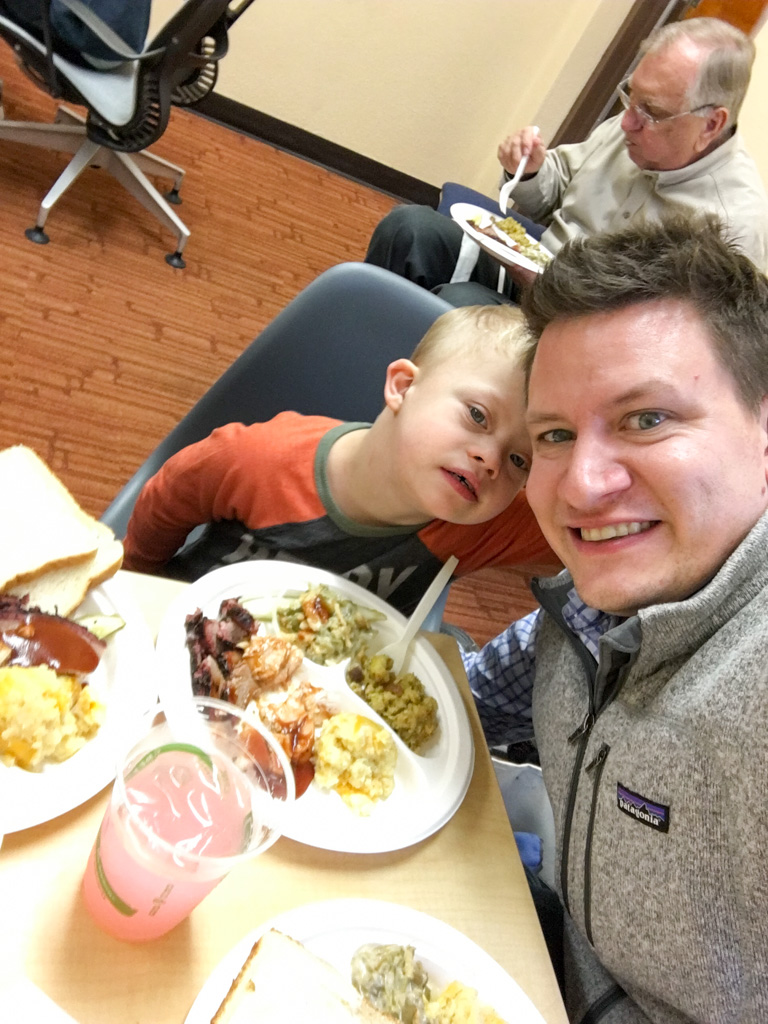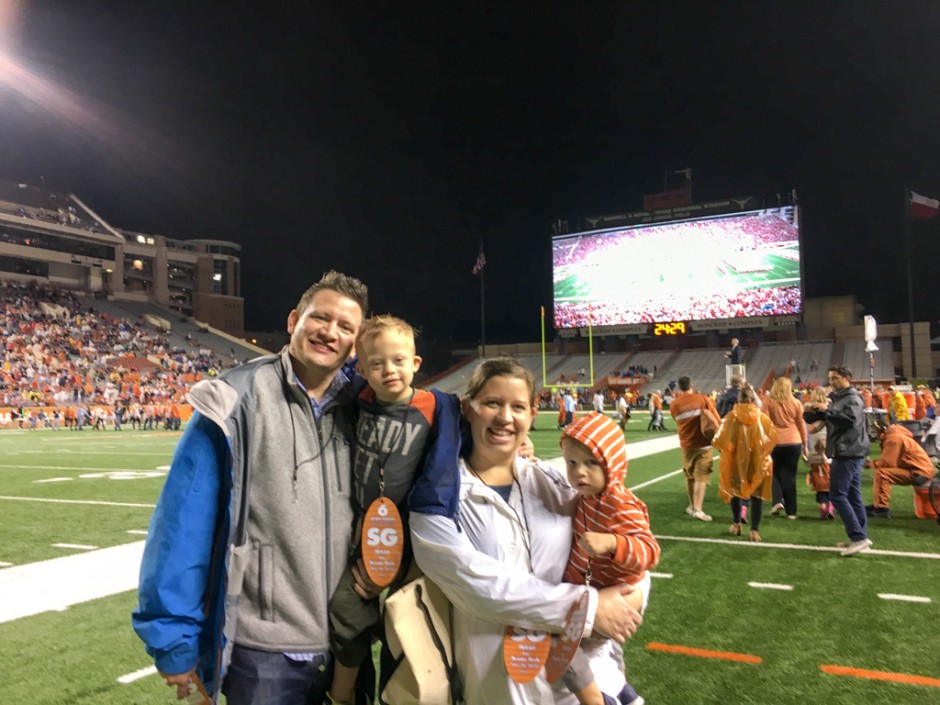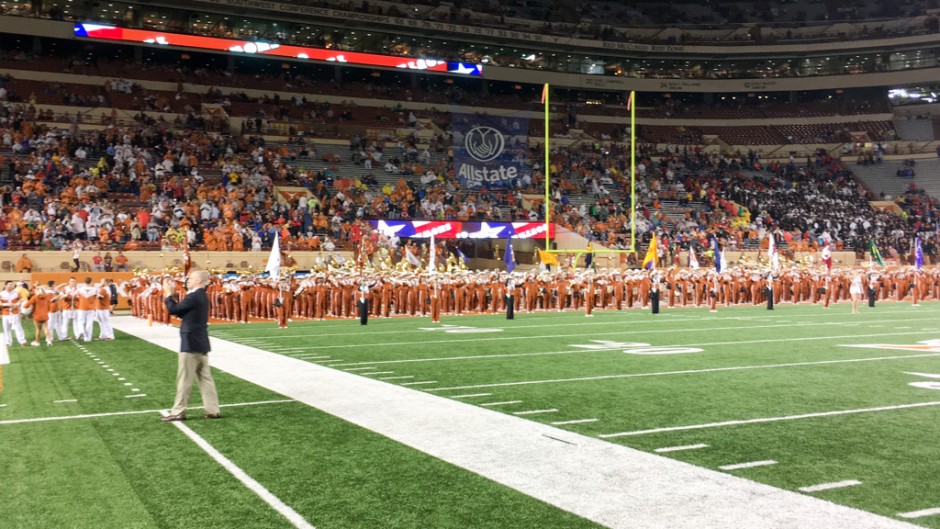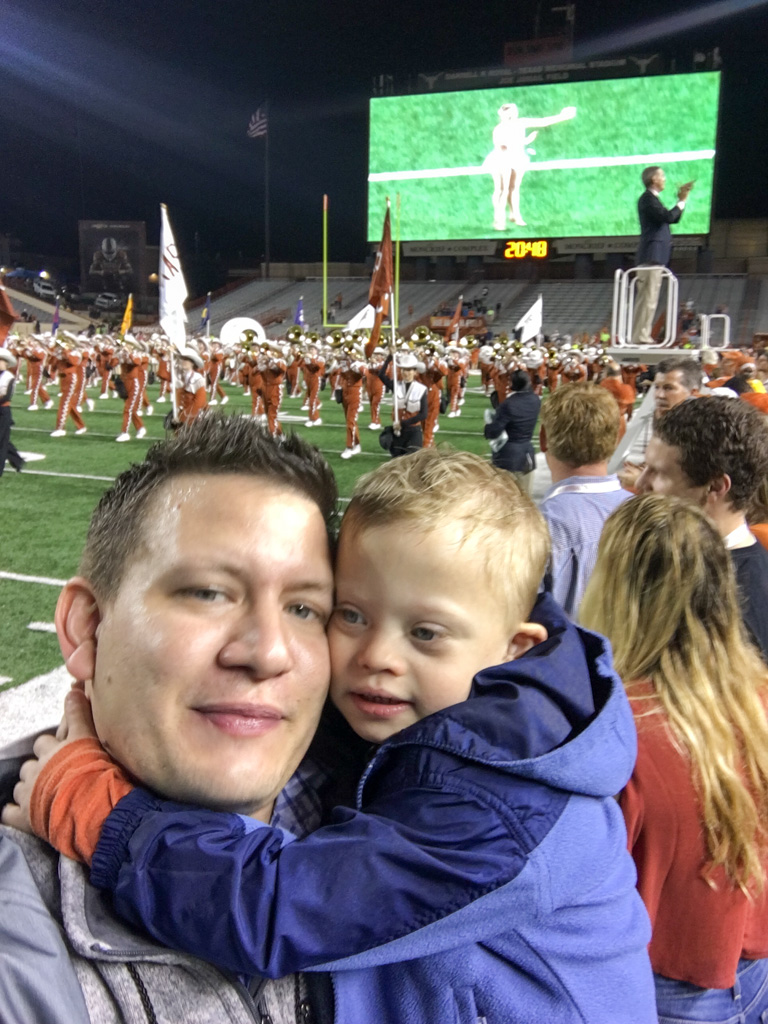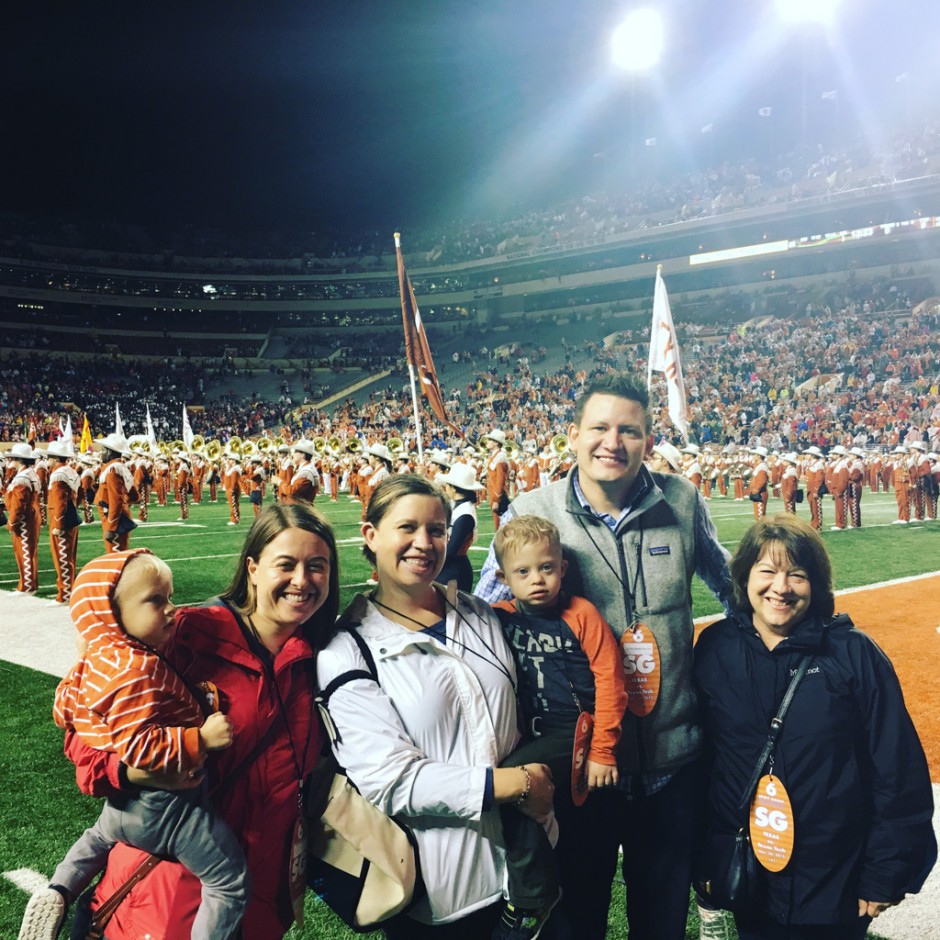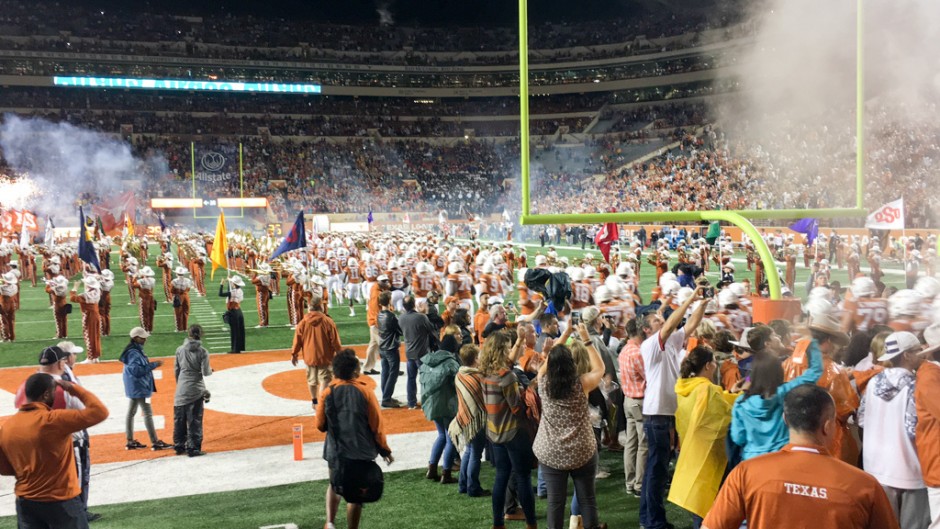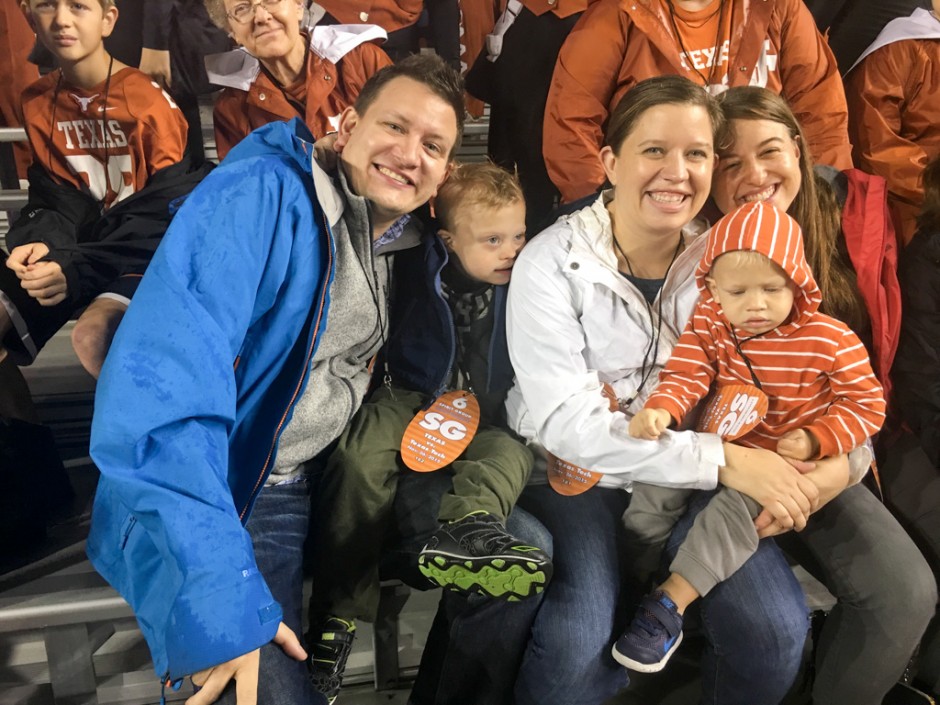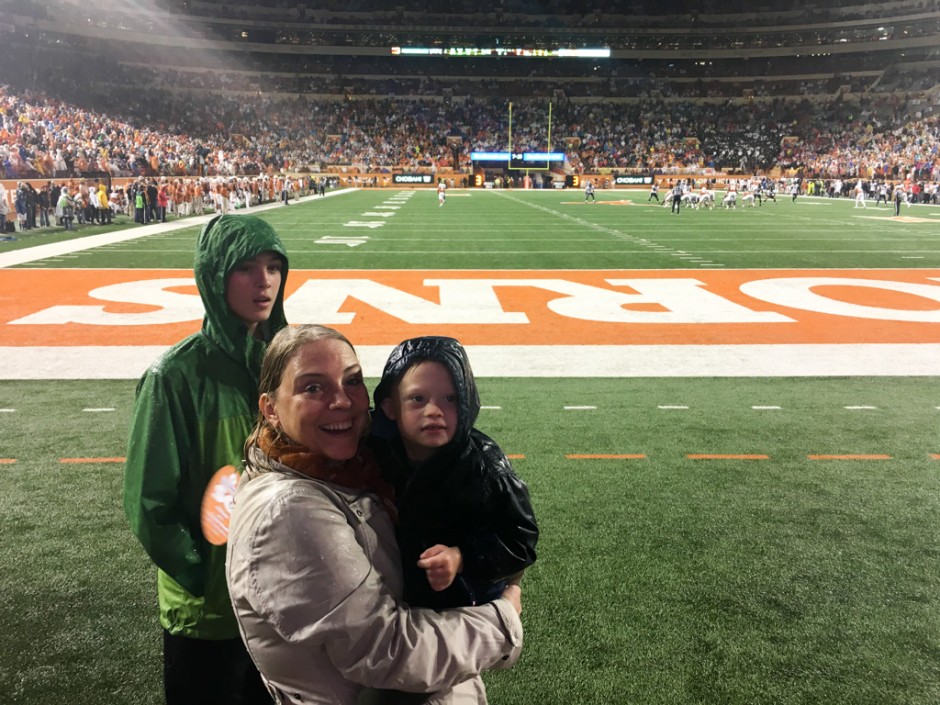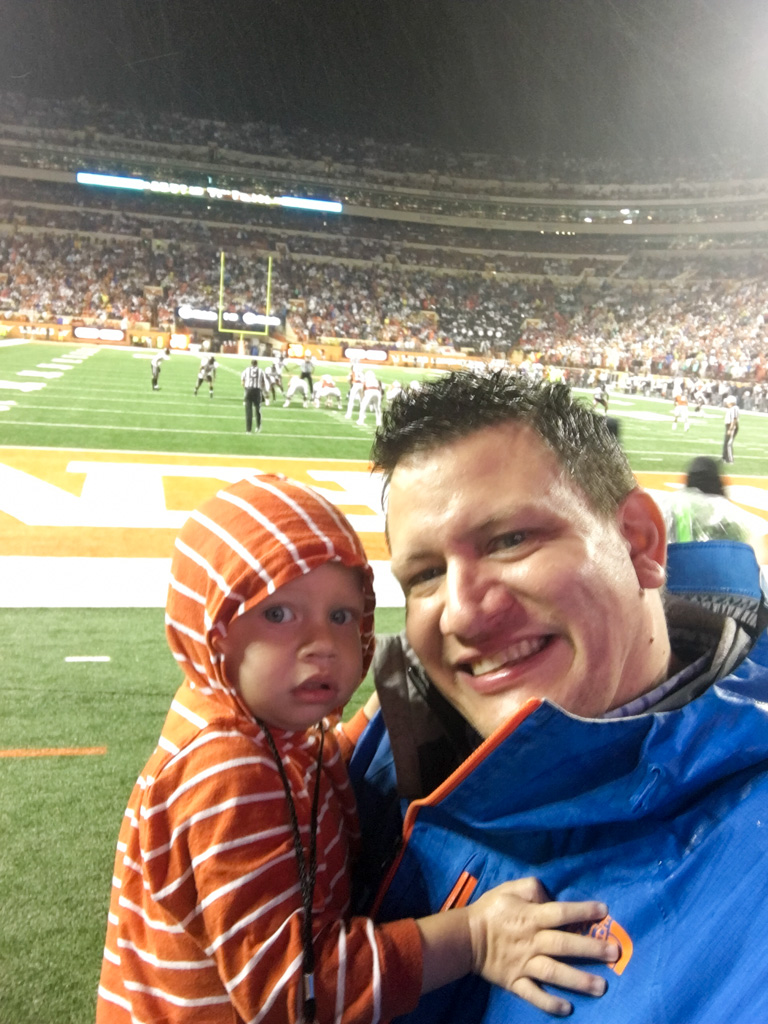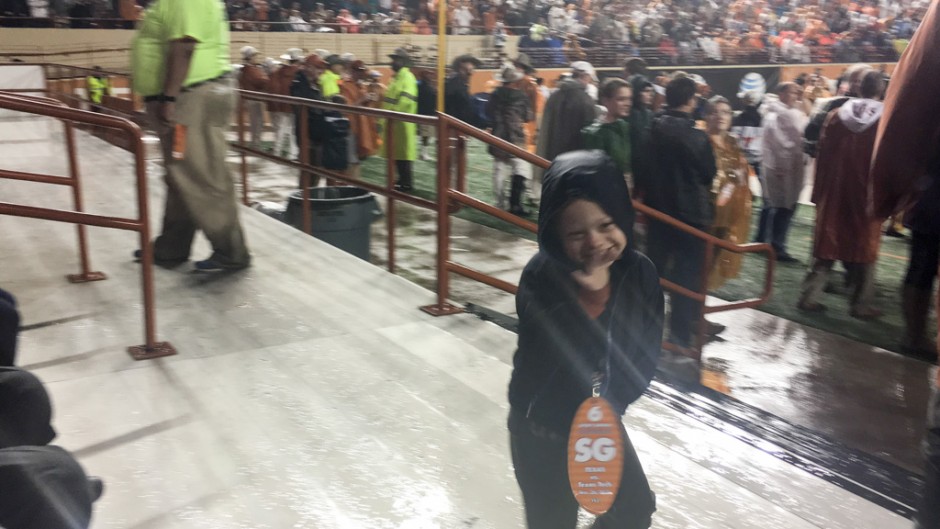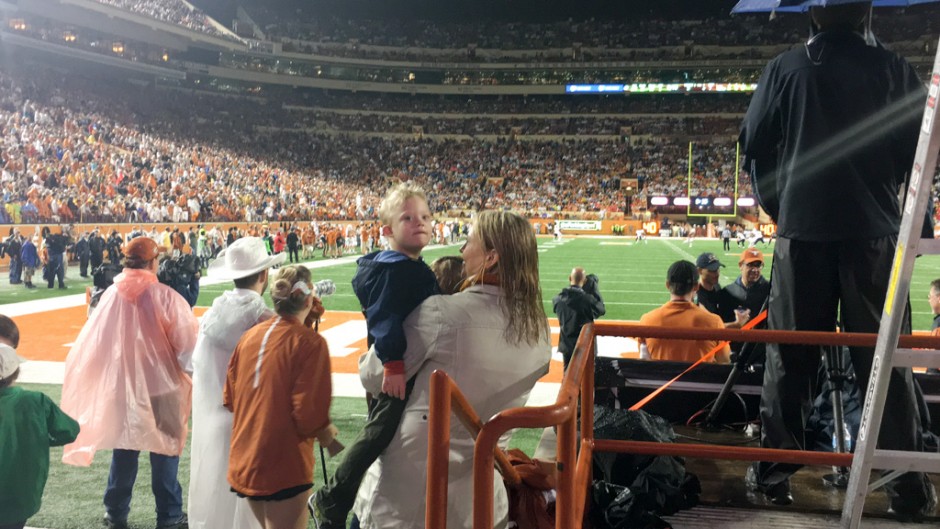 If you watched the Youtube video I posted above you'll see a super cute part where Noah gave the band members a high five before they took the field to preform their halftime show. He loved it, and so did they. I was really impressed (and grateful) for how kind these college students were to our children, especially Noah.
Needless to say, Noah get his highfives!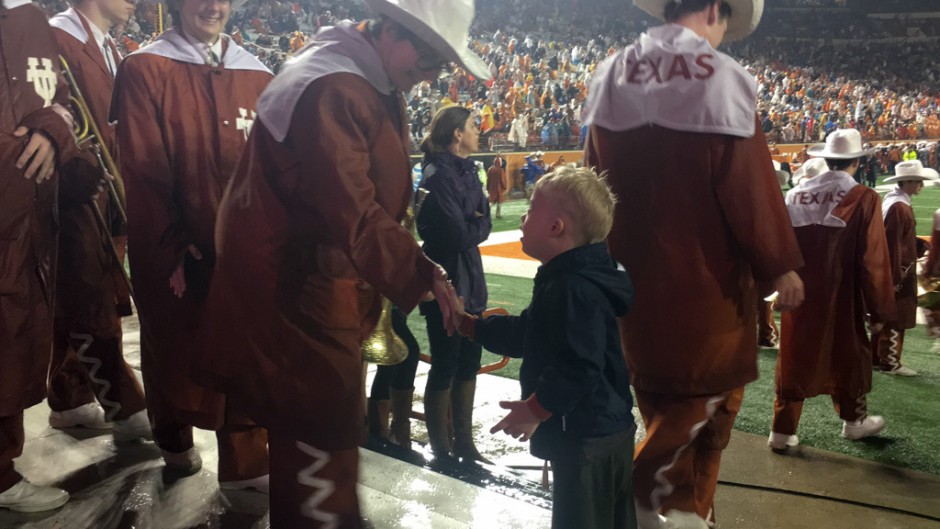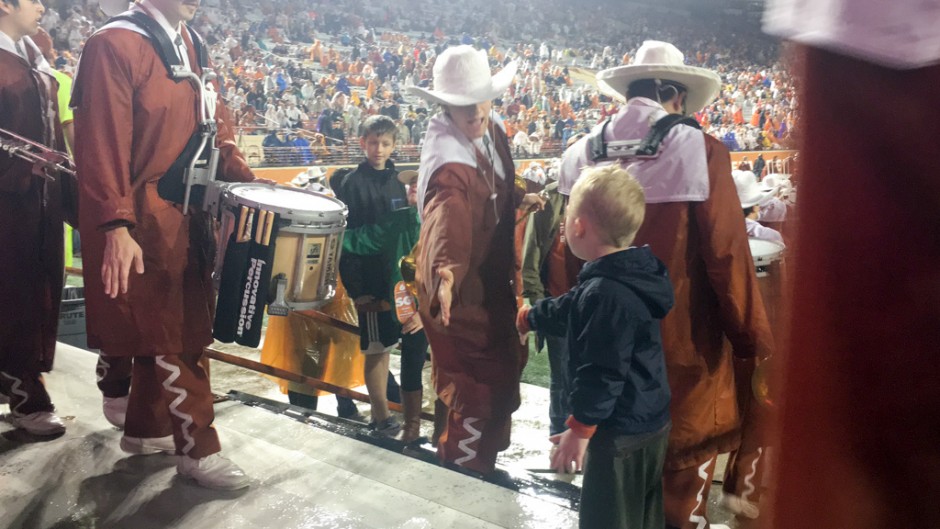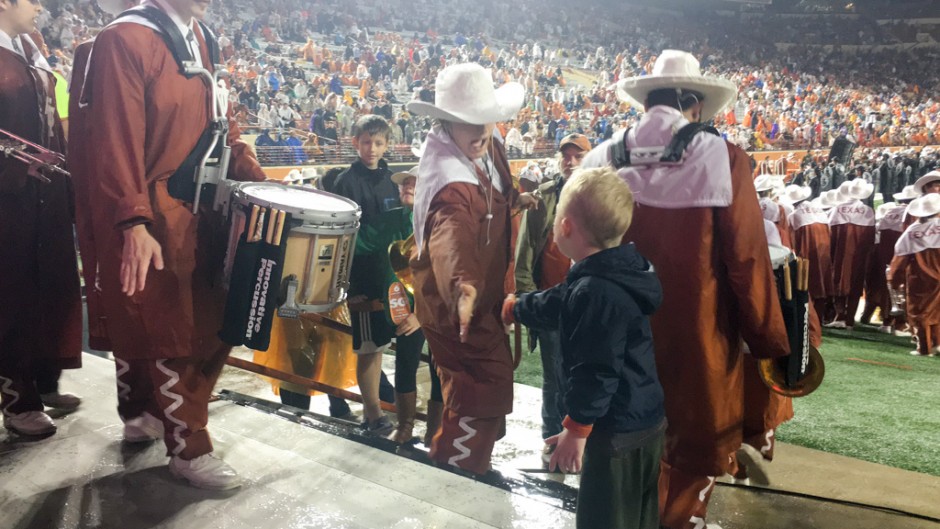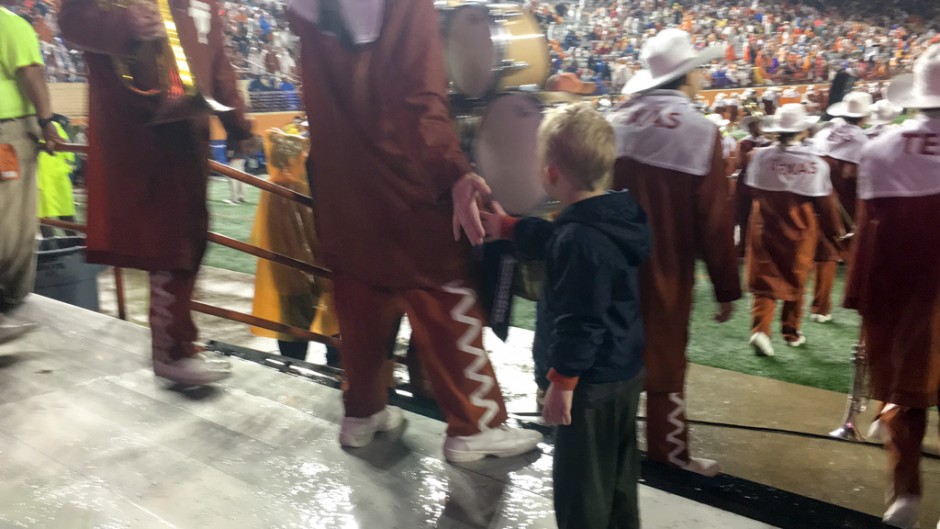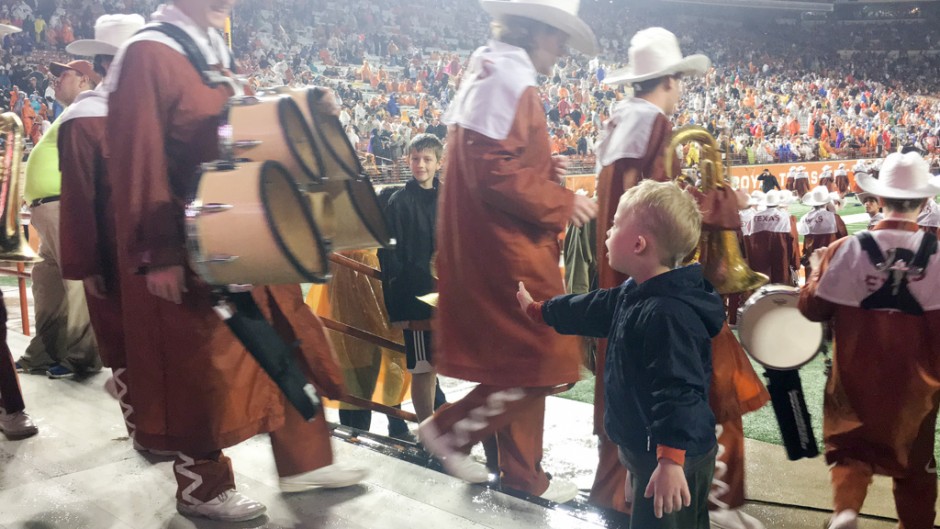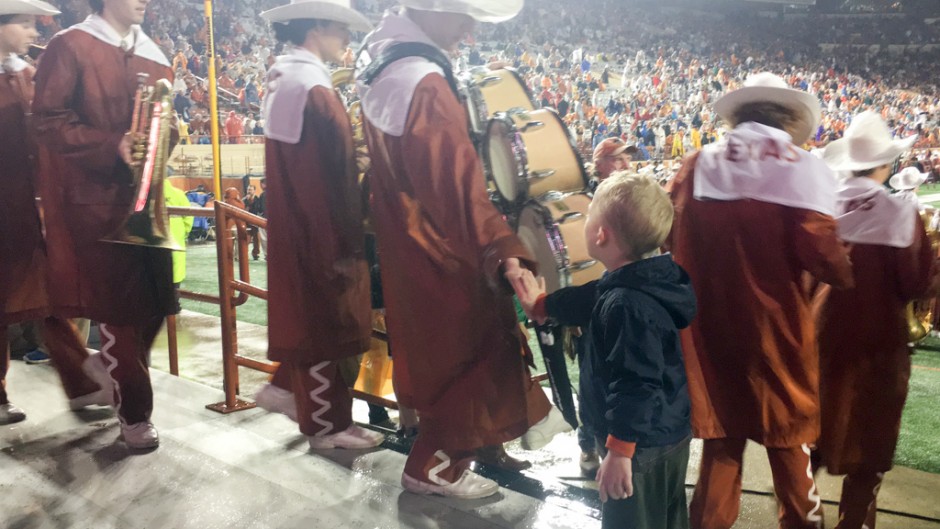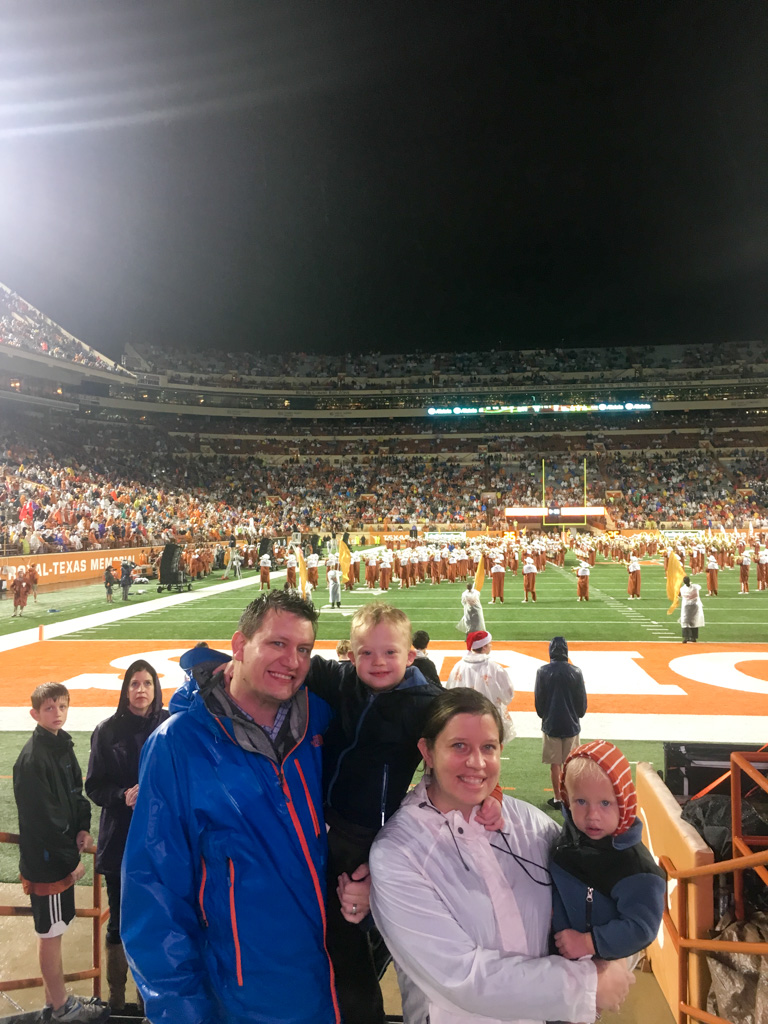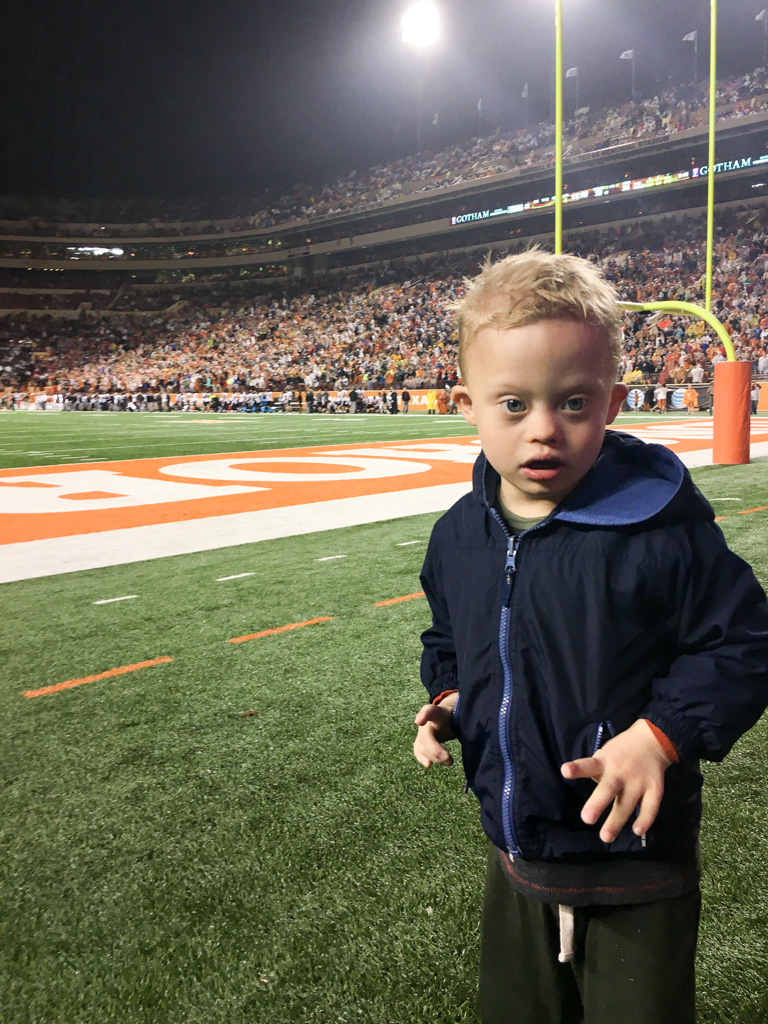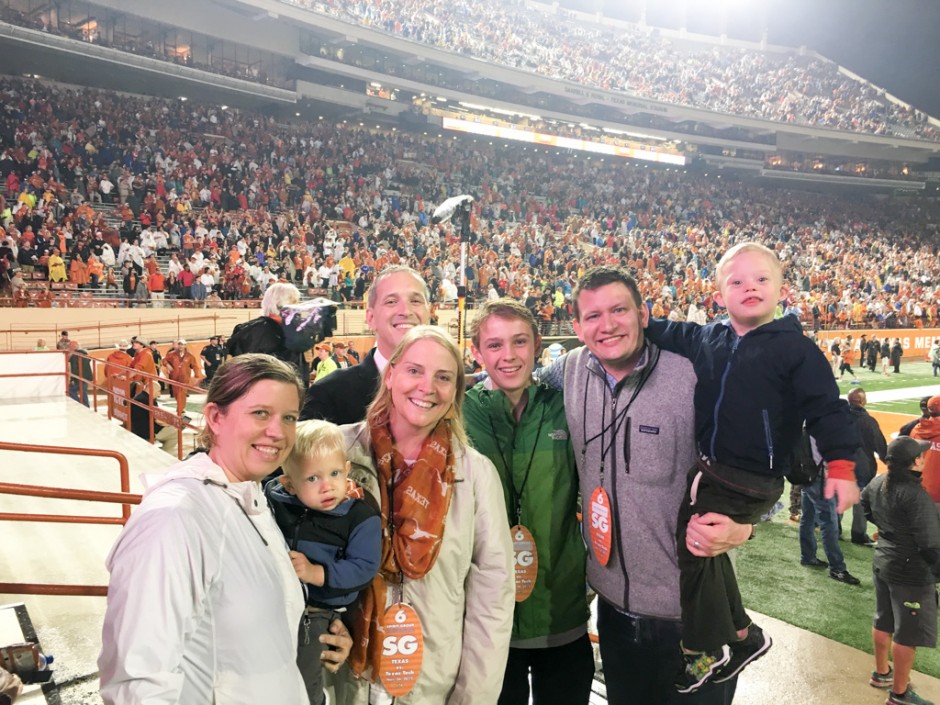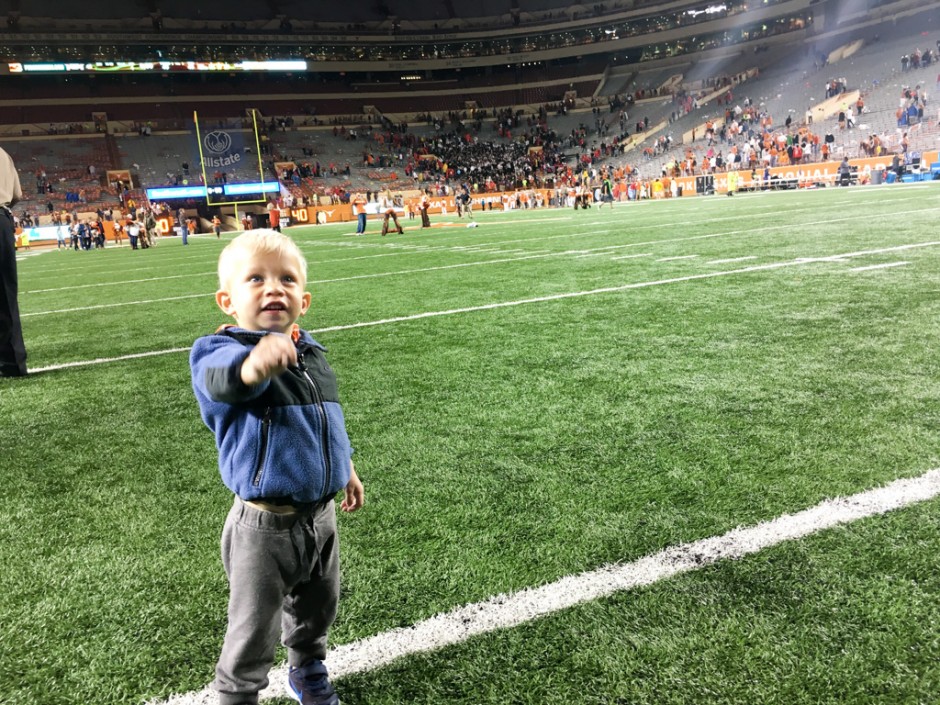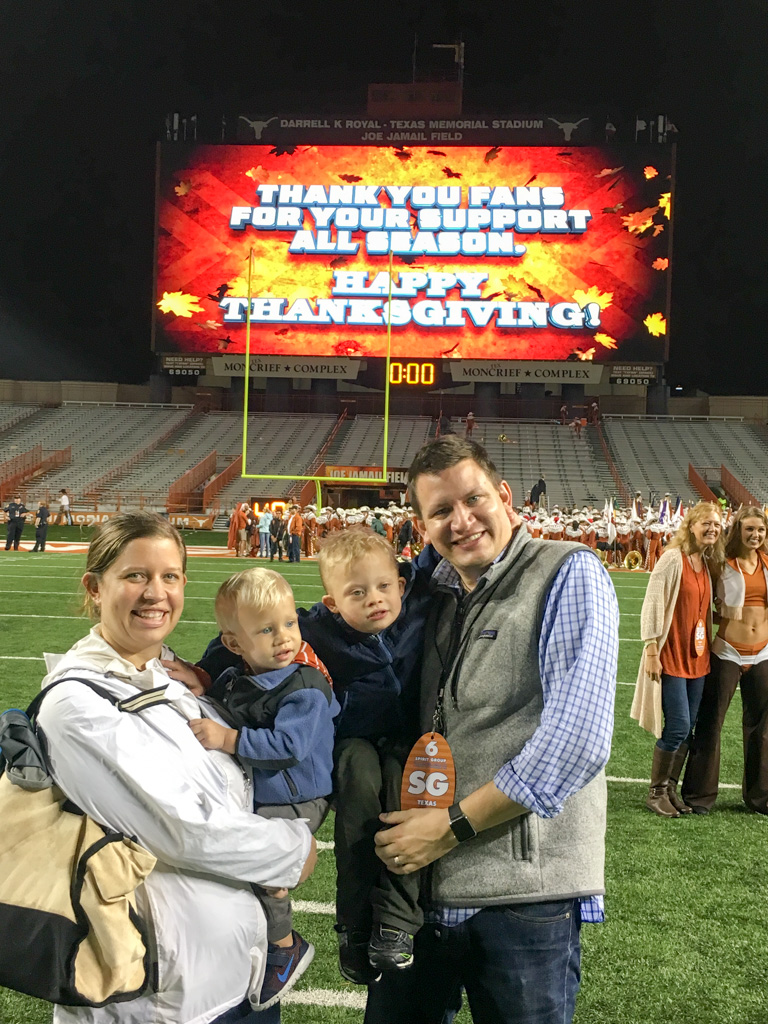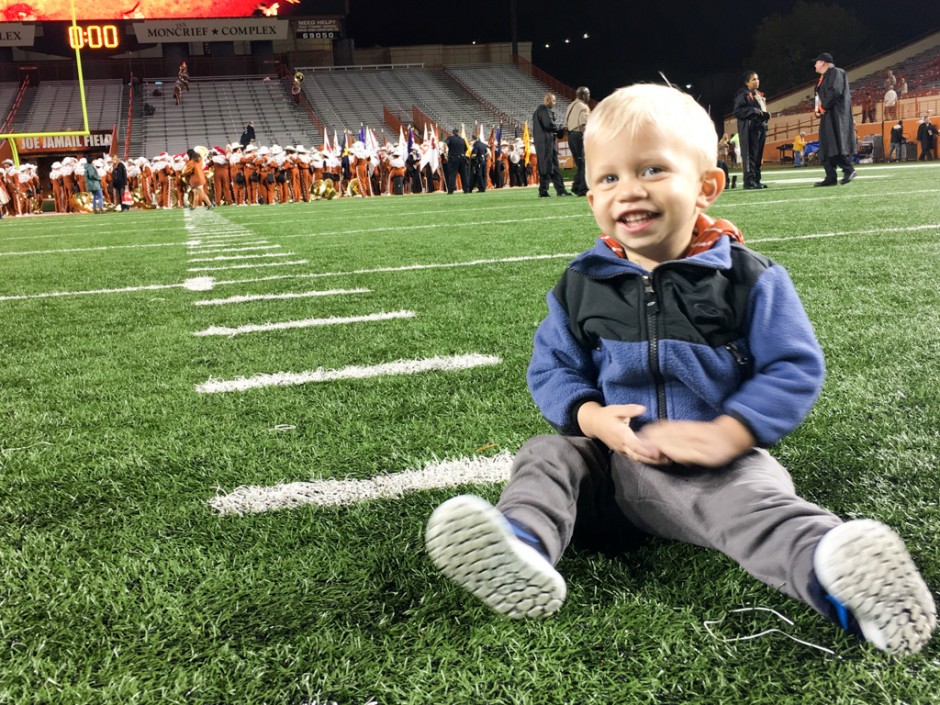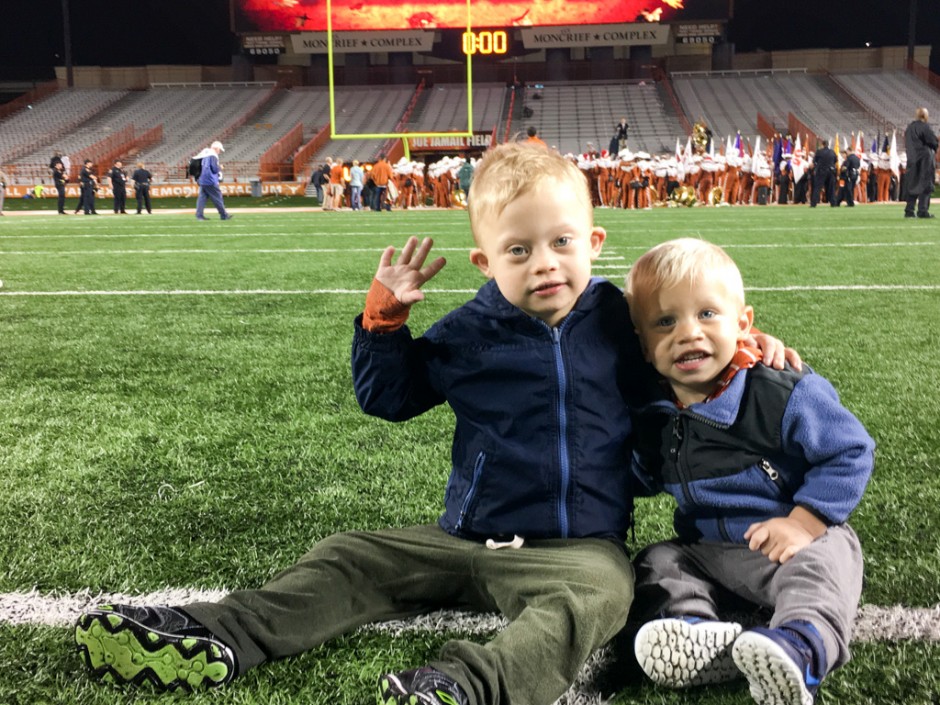 I think you can tell from the pictures and videos we had a blast hanging out with the Longhorn band for Thanksgiving. It was very kind of them to invite us to spend the day with them, and we're thankful for the new friends we made. Noah loved every second of it!
Have you ever been to a college football game? If so who's your favorite team? What about college bands? Are you a fan? Leave a comment below and let us know!