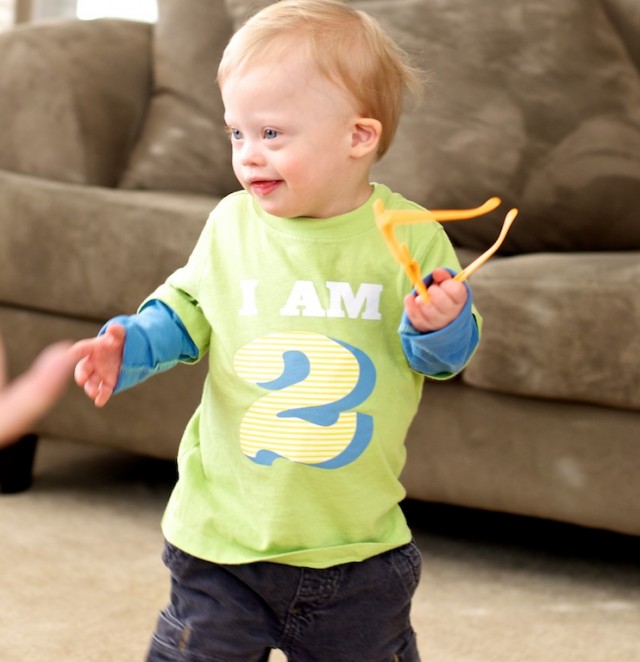 Dear Noah,
I can't believe you turned two years old on Saturday. Time really does fly. We had a great time celebrating your life with some of your little buddies on Saturday. Your mom did such a great job planning your party. You and I are super crazy lucky to have such an awesome lady in our life. We both hope you had a ton of fun on Saturday and felt honored and loved.
This has been a big year for you. First let me just say that you don't have to ever do anything to earn my love nor is there some random millstone that I'm waiting for you to accomplish that would somehow make me more proud of you. I'm already at maximum love and pride capacity. In fact, I'm overflowing with both. So every year is a big year for you as far as I'm concerned.

But this year you did accomplish some pretty major millstones. You drank from a straw for the first time. You crawled for the first time. You signed for the first time. You walked for the first time. You went to the New York Buddy Walk for the first time.
Wow….! What a big year!
You've blown me away with all that you have accomplished in the last 12 months and to just say I'm proud of you would be a massive understatement. I hope more than just hearing me say those words you are able to see that I'm proud of you as I love on you as your daddy every. single. day.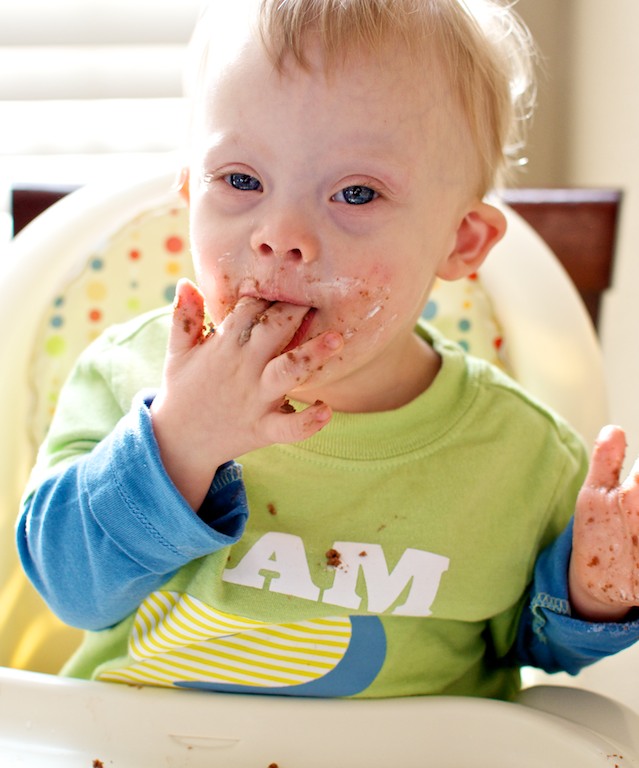 Every day when I wake up and see you lying there in your crib (unless you've already woke up and you're lying there having a mini-party) I am blown away that I get the opportunity to be your dad. It's seriously amazing. I feel like I won the little boy lottery or something (ok, that sounds sort of weird, so scratch that illustration.)
As you've gotten older your smile and joy has gotten 20 million times more amazing. Your smile is so huge it seriously lights up a room (and my heart.) I can't get enough of your smile and laughter. The way you play and have fun and explore and dance is so much fun for your daddy to watch. I love it.
Noah I couldn't have even dreamed of a more perfect little boy in my head. You are way better than the pretend kid I made up in my head before you born. It's funny how in life we sometimes we think we know what we want, but in actuality we have no idea. God knows what we want so much more than we do. And He shows me that more and more every day. There is no doubt His ways are always better than our ways. Always.
I still remember the second your mom and I found out you were born with Down syndrome. We were so scared. We had no idea what that meant for us, and especially for you. Turns out none of those parenting fears came true. As I've said before Down syndrome is sort of like the monster under the bed. It's pretty scary until you realize there's nothing to be afraid of after all.
Noah I'm so in love with you. Every time I look at you I'm reminded of The Glory of God and how He has crafted you into His image. You are so unique and so full of the joy of God that it spills all over everyone any time they are around you. (including your mom and I.) And I love it.
Again, words can't say how proud I am of you. You are changing the world and changing me. And I love it. Every day is better than the day before. I want you to know that these last 2 years have been the best 2 years of our life.
You make our family better. In every way.
You make our life better. In every way.
You make our days better. In every way.
And we love you.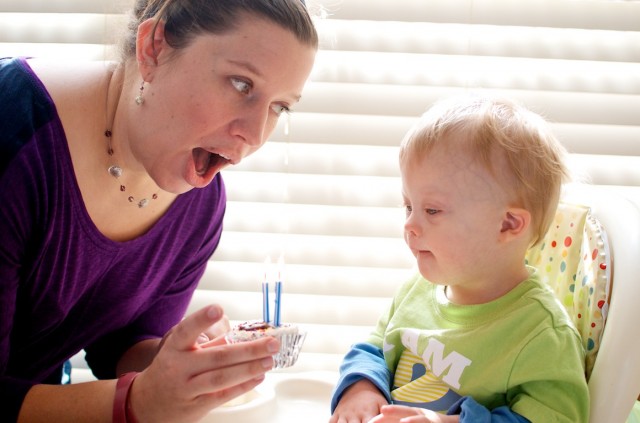 We feel like the luckiest parents in the world to have you as our son. I want you to know that your dad and mom are here for you. We are so much in love and you have made our marriage better than it's every been. You NEVER have to worry about your mom and dad not being together. We are committed to God, to each other, and to you. I want you to know that next to Jesus we are your biggest advocates. We will speak when you can't. We will fight when you can't. We will push forward when you can't. Always. So know that.

I'm looking forward to another great year being your dad. I hope this year I can show you even more than last year a small glimpse of the love that God has for you as I love and shepherd you. I want to remind you once again that no matter what the world tells you, you are made unique, and created and crafted in the image of God. God designed you with a purpose and your life matters a great deal. You aren't a burden, you aren't suffering, you aren't "disabled." You are 100% a co-equal with every other person on this planet. And God has some great plans for you.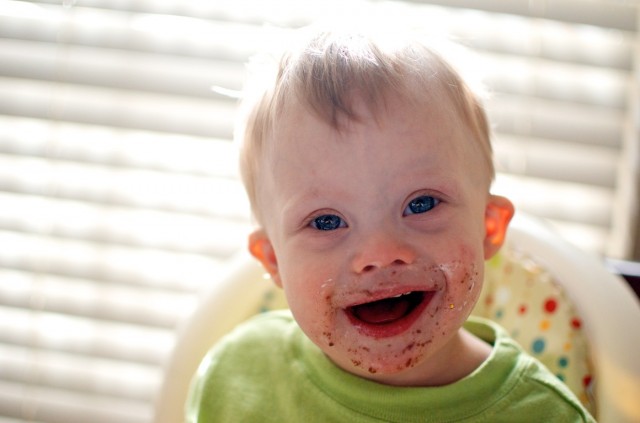 I'm love having a front row seat to your life as I watch God change the world through it.
I love you. I love you. I love you. Let's keep doing this thing!
Your Daddy.