A few months ago I wrote about why I hoped every child with Down syndrome could have a friend like Charlie, well today I want to tell you why I hope every person on the planet has friends like Charlie's parents." 
I could tell you a million great things about them, but let's be honest; since most of you reading this are parents, and parents are always looking for good (or free) deals, let me share a few important lessons I've learned from Charlie's parents.
3 Life Changing Lessons I Learned From Charlie's Parents
1. Dressing up in tin foil can sometimes get you free food at Chipotle. (I wish I could find the picture….)
2. Smart people buy all the diapers they can fit in their car on tax free weekend. (And if they are really smart they combine tax free weekend with Babies R Us coupons for an even greater parent win!)
3.  You can have a birthday party for your 3 year old at The Home Depot…..for free! (I'm not kidding…keep reading.)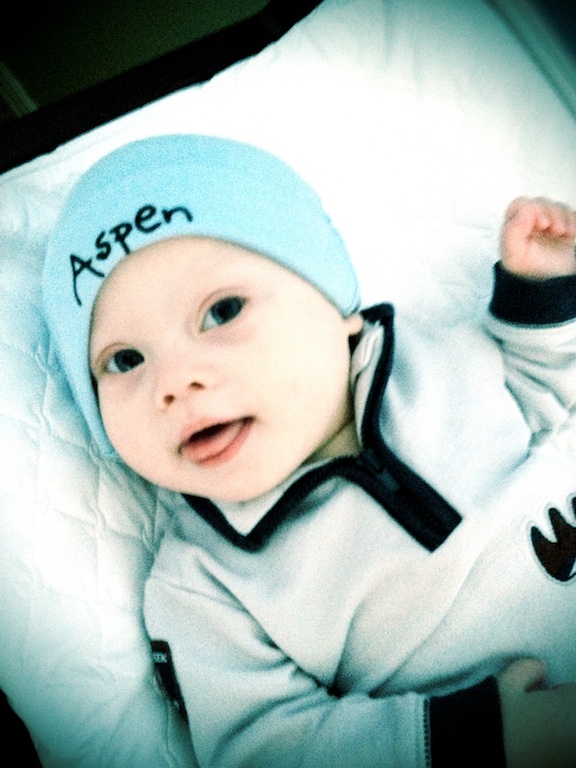 You Can Have Your Child's Birthday Party at Home Depot…for Free!
It turns out Home Depot does Kids Workshops in their stores on Saturday mornings and parents can bring in their kids and do fun projects together. Which is another thing I learned from Charlie's dad. I had no idea Home Depot (and Lowes) did this.
And basically all they did was ask the store manager if they could invite 20 or so other families to come to a kids workshop with them….on their son's birthday. And of course they said yes. In fact Home Depot knocked it out of the park for them. They sectioned off a little area for them, gave them tons of supplies, fun aprons, and made it a great time for all the children and their families. It was one of the best kids birthday parties I've ever been to.
Pretty cool, huh?
I'm hope I don't upset Home Depot my talking about all of this, since hosting children's birthday parties probably isn't a business they want to get into. Oh and a little disclaimer for any of you  attempting to try this out at your local Home depot; your results may vary.
Not everyone has the swagger and charm of my friend John. So don't feel disappointed if the manager looks at your like you're crazy. 🙂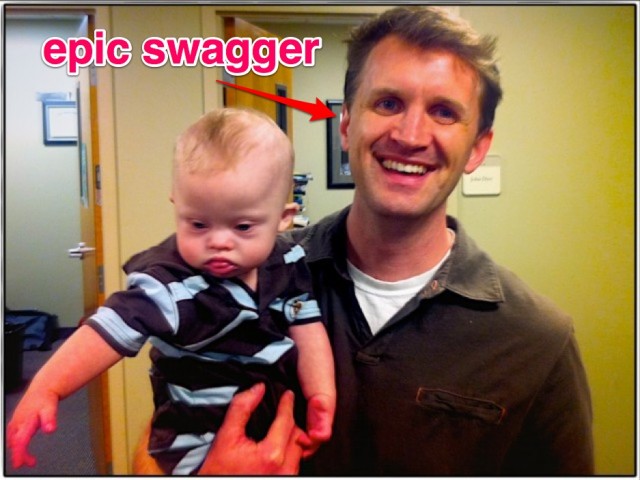 More birthday fun
After Home Depot we went to Charlie's house for some more birthday fun, and to feast on some yummy birthday cake. (By the way, the little girl that you see Noah playing with in today's video is Charlie's little sister, who also had a super fun birthday party!)
Since Noah's first birthday is coming up soon I was making mental notes of what all goes into throwing a little kid's birthday party. And I've got to say Charlie's parents did a great job!
I especially liked the super cute construction hat, and the tool box full of goodies all the children received. One of the treats in the box were some baby cookies just for Noah, which he munched on when he got home. In fact, they were actually Noah's very first cookie!
Some more father and son Saturday fun
My wife had to work at night, so Noah and I got to have some fun at home together. I usually pick out the book we're going to read for his bedtime story, but tonight he wanted to take full advantage of his newly acquired skill of inch-worming, and pick his own book out.
It was fun (and super cute) watching him roll around (and try to crawl around) the floor playing with different books.
I love this little boy so much. I'm so thankful for the all the great friends and family we have that get to be a part of Noah's life. Life isn't meant to be lived on an island. I hope that you're surrounded by a group of positive, loving people that walk through life with you. People make life 100 times more epic. 🙂
I have a few questions for you: 1. Did you know about all of this awesome fun kid stuff Home Depot had going on? Have you ever been? 2. What's the most random / unique / strange place you've ever had (or been to) a birthday party? Leave a comment below and tell us about it.