This weekend we went to one of our favorite hotels for a little rest and relaxation, the JW Marriott San Antonio Hill Country. It doesn't matter if you have a child with special needs, or a typical child, this hotel has you covered!
There isn't much to today's video because I wanted to enjoy my time with Noah and my wife and not be worrying about trying to take a video. Not to mention this hotel has a fantastic waterpark (complete with a lazy river!) built in so I left my phone / video camera in the hotel most of the time and enjoyed the fun! (But I hope you still enjoyed seeing him splash around in the kiddy pool!)
If you're looking for a vacation that your entire family can enjoy, this is your place. It's hard to believe this place is so close to our house (San Antonio is about a four hour drive from Dallas.)  There's so much to do at the JW Marriott that you feel like you're at a tropical oasis, not a mere four hours from the hustle and bustle of Dallas!
We spent a lot of the day just hanging out by the pool relaxing. It was nice! I was especially glad that I could catch up on a little reading. 🙂
Noah's a huge fan of the water! He loves pool parties, beaches, and boats….just not dolphins! The resort has a really fun kiddy pool and I enjoyed getting in the water with Noah and splashing around. I also enjoy watching him just play and have fun. This little kid's laughter and joy is contagious!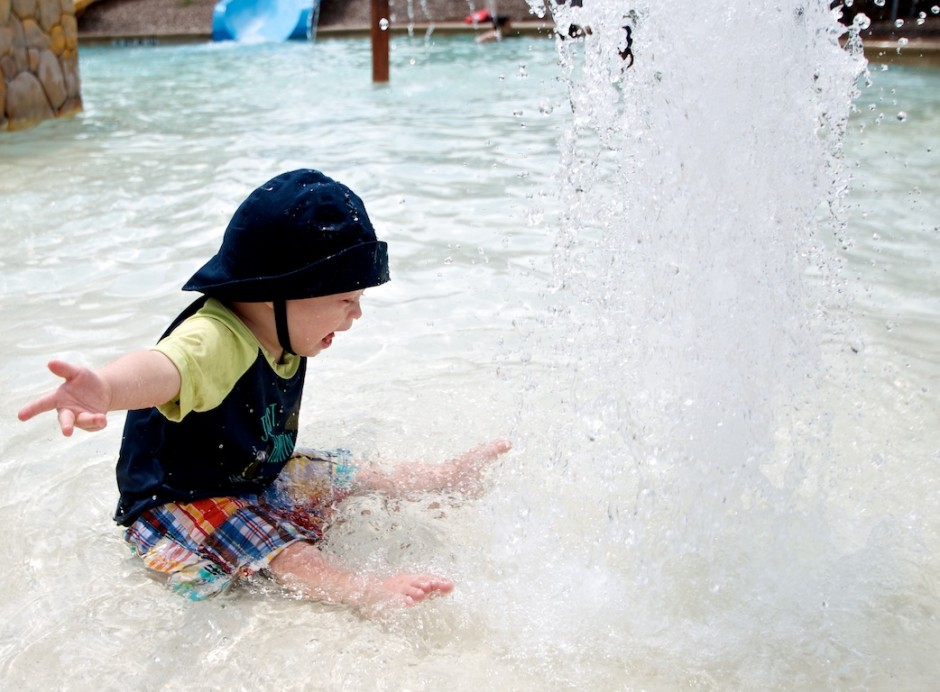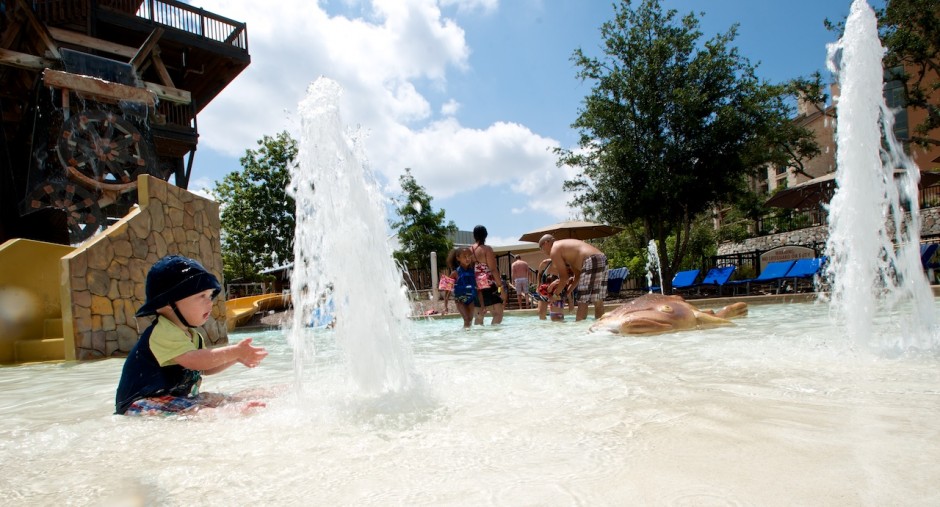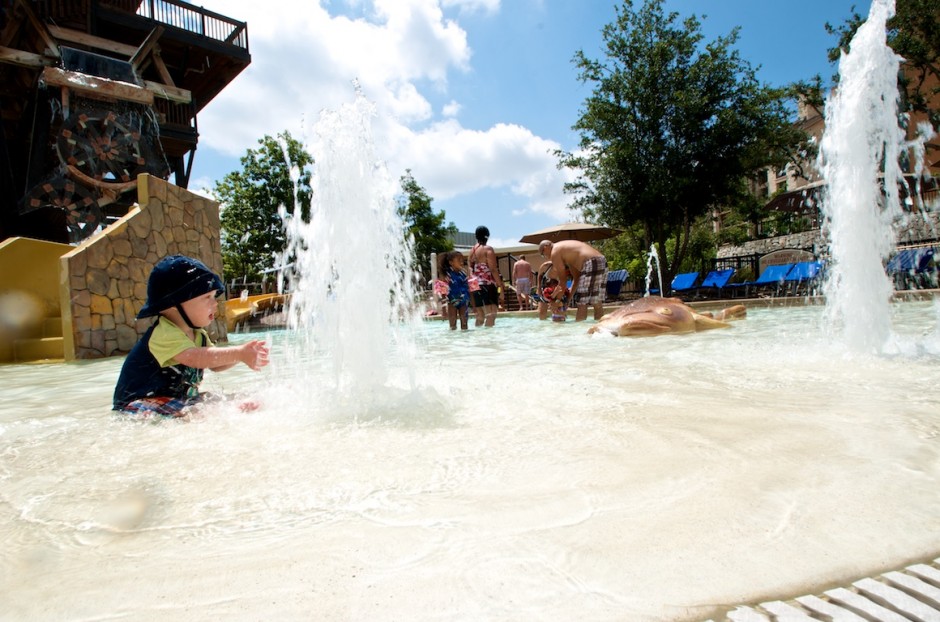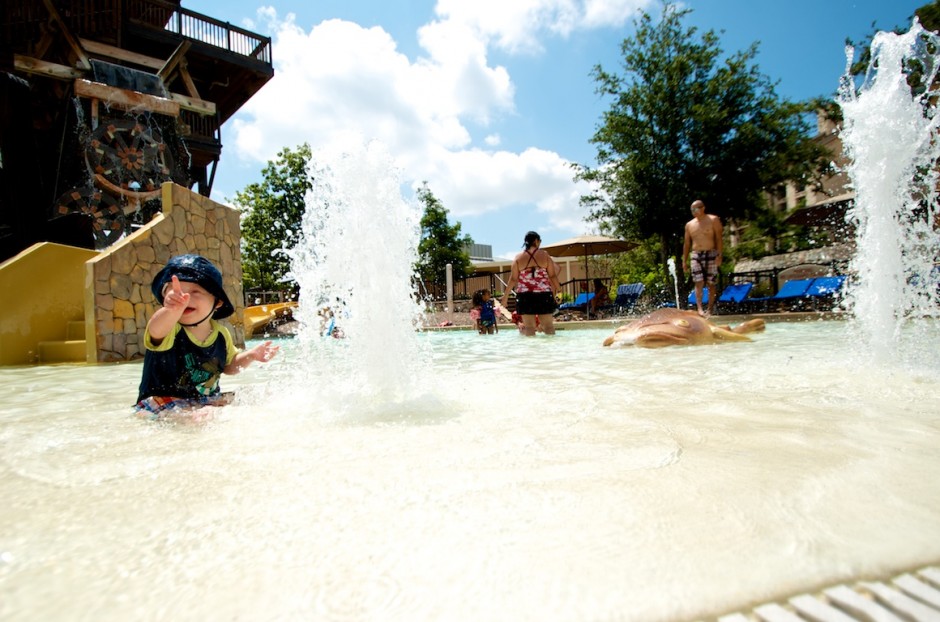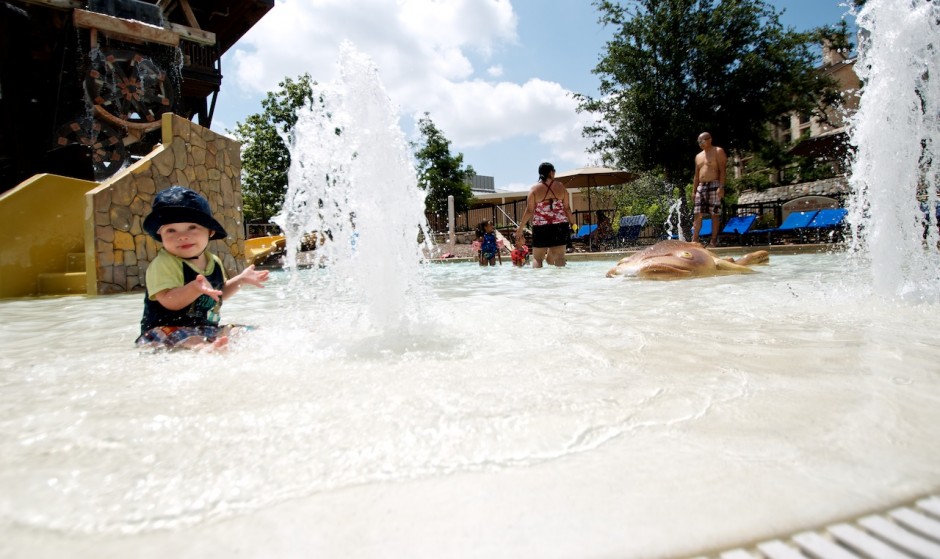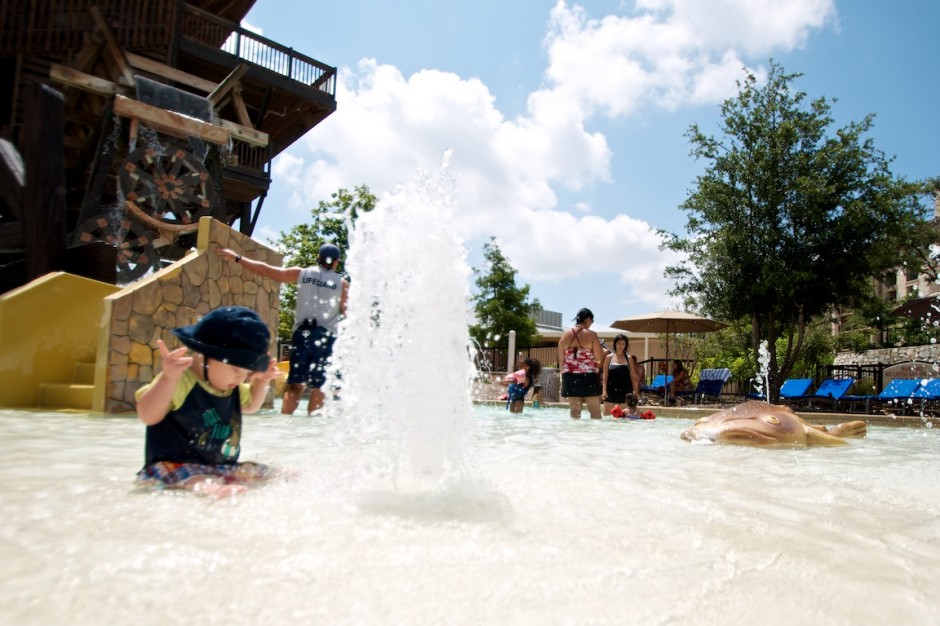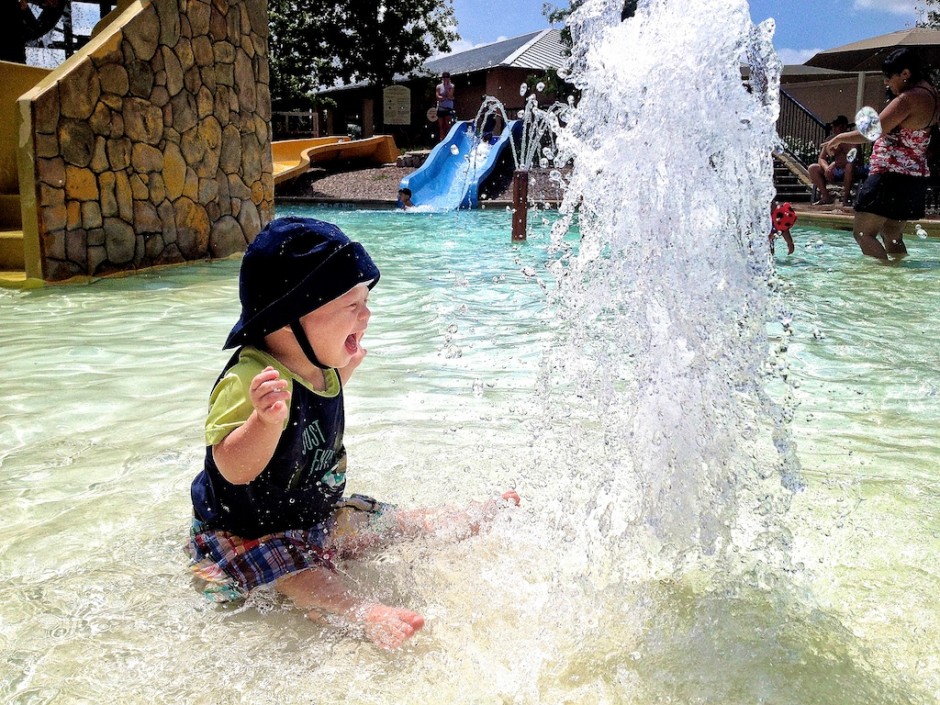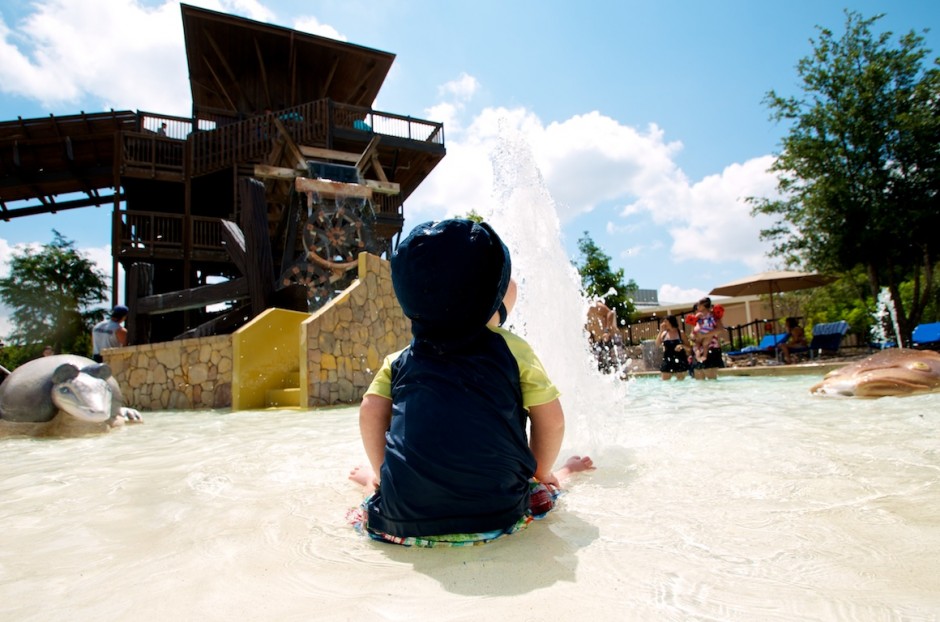 We had a fun time visiting Sea World, and having out at the JW Marriott Hill Country Resort. If you get a chance I highly recommend visiting this awesome hotel…your kids (and you!) will have a blast!
Where do you and your family like to go when you're looking for a little weekend get away? What are some of your favorite kid friendly hotels, or hotels that are great for children with special needs? Leave a comment below and tell us! (Don't worry if you don't leave in Texas, we're always looking for new and fun places to visit….as our other people who read our blog!)