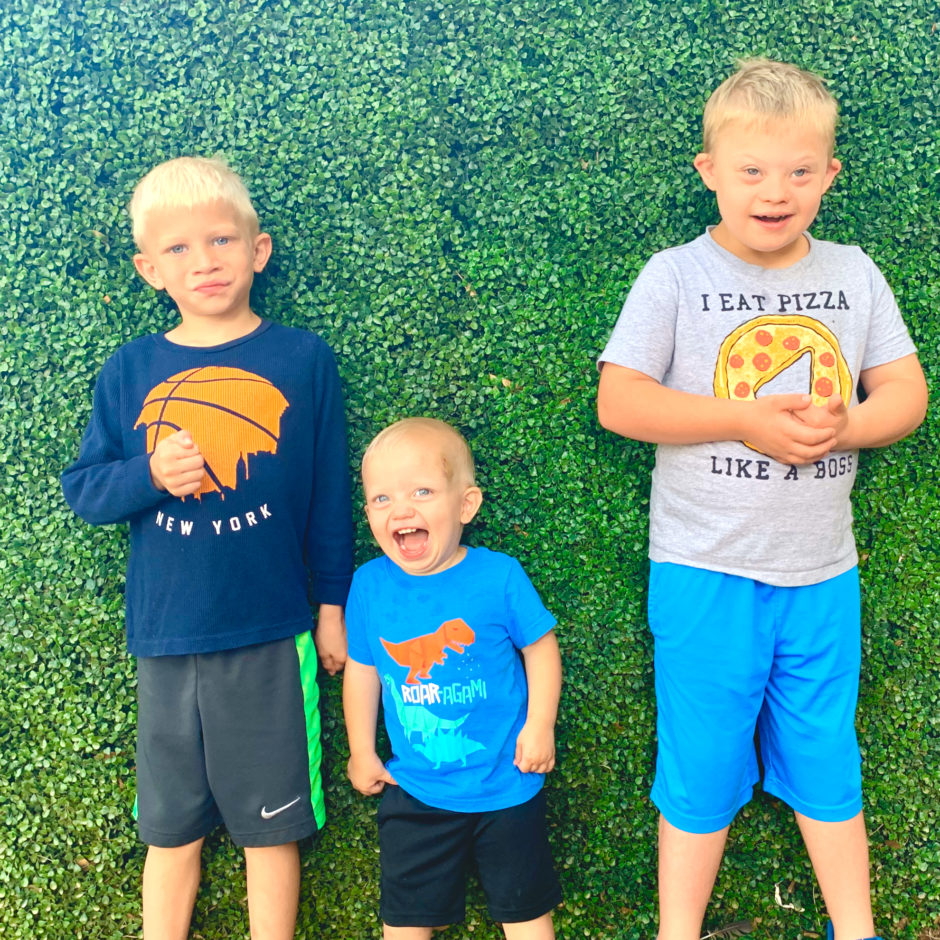 (Please note: We were provided lodging and other compensation from The Hyatt Regency Austin. However, our kids still had a blast! Read on to learn more about our stay.)
To kick off the summer we jumped in the car and headed to Austin for a weekend stay at the Hyatt Regency Austin. Our family always enjoys visiting hotels that are fun for the whole family and the Hyatt Regency Austin doesn't disappoint.
Location, Location, Location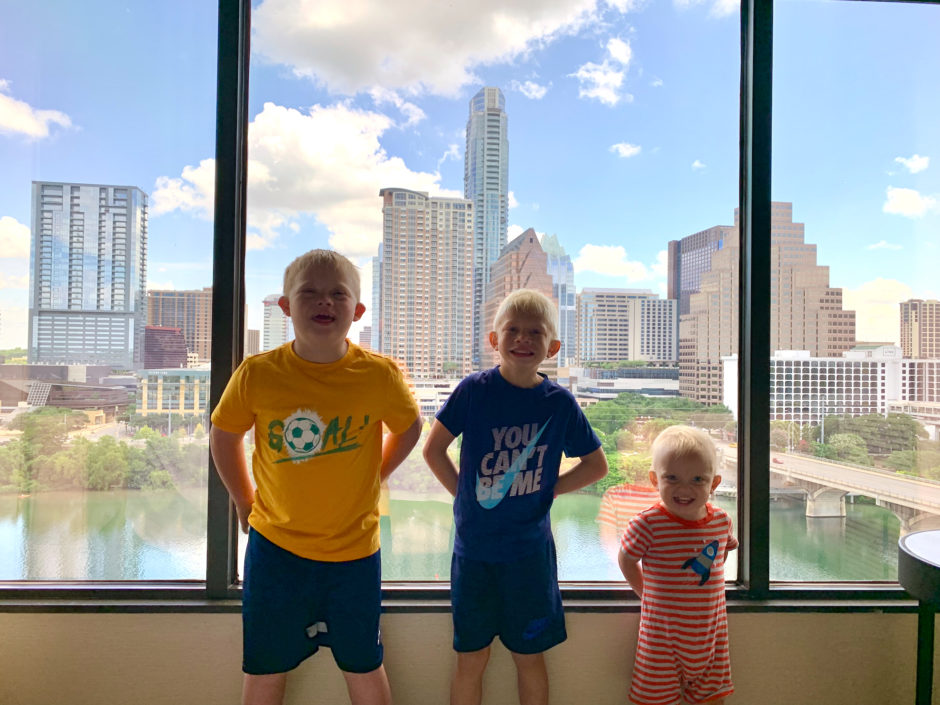 While we have no problem just hanging out at a nice hotel, it's always a plus when the hotel is in a great location with easy access to good food and location attractions. The Hyatt Regency Austin is located directly on Lady Bird Lake with stunning views of Downtown Austin. It was fun looking out our window, or swimming in the pool, and seeing the Austin skyline and boats on the lake!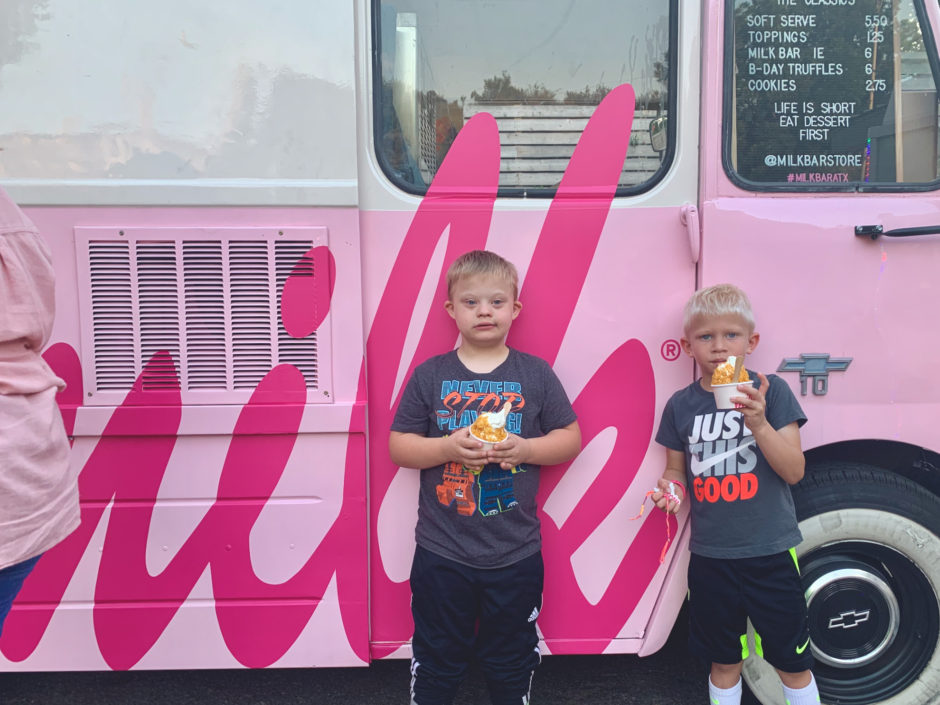 Because the hotel was in such a great location you could walk out the front door and easily walk to great locations to eat breakfast / lunch / dinner (or dessert!) One of my favorite places to visit in NYC is Milk Bar, and I was excited to see they had a pop-up location in Austin. Of course we had to stop (before dinner) and grab some cereal milk soft serve!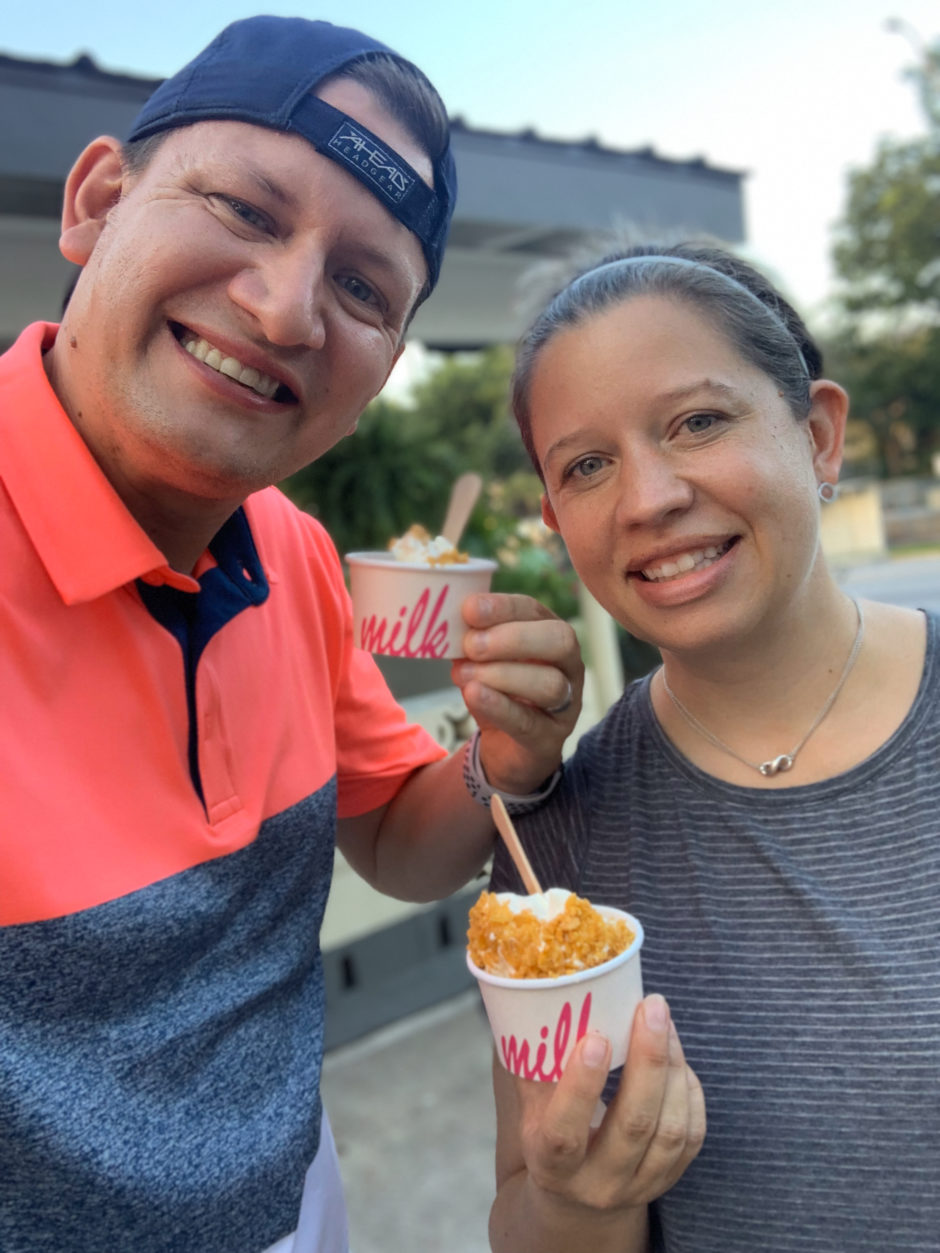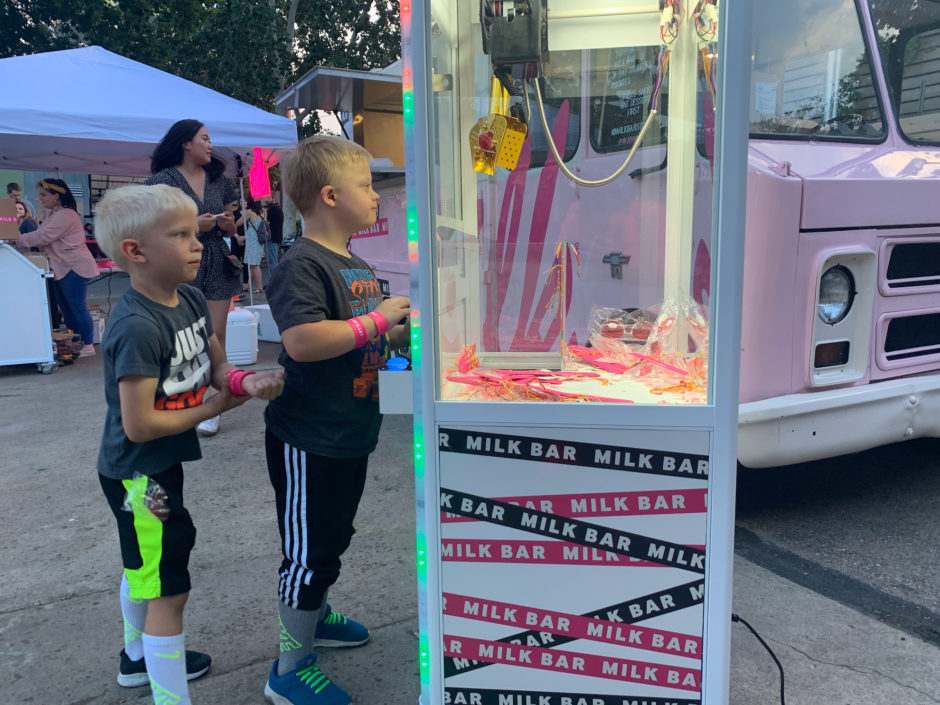 Not Far from the hotel we also found some great pizza, BBQ, and more ice cream!
There is no shortage of food in Austin, that's for sure!
The Pool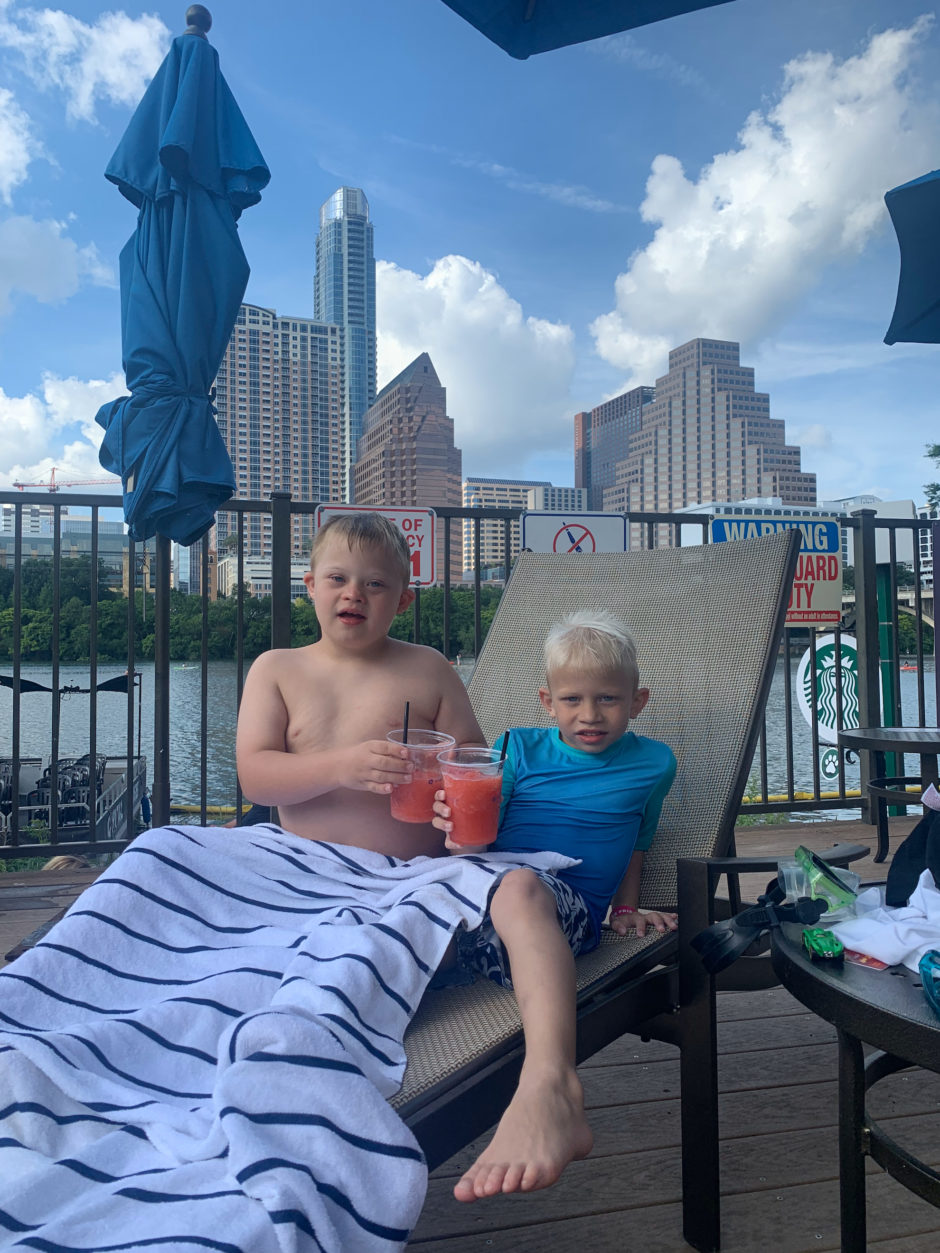 You can't talk about hotels without talking about the pool, and the Hyatt Regency Austin didn't disappoint. In fact, due to their unique location across the lake from downtown Austin, I think they have one of the best pools in Austin.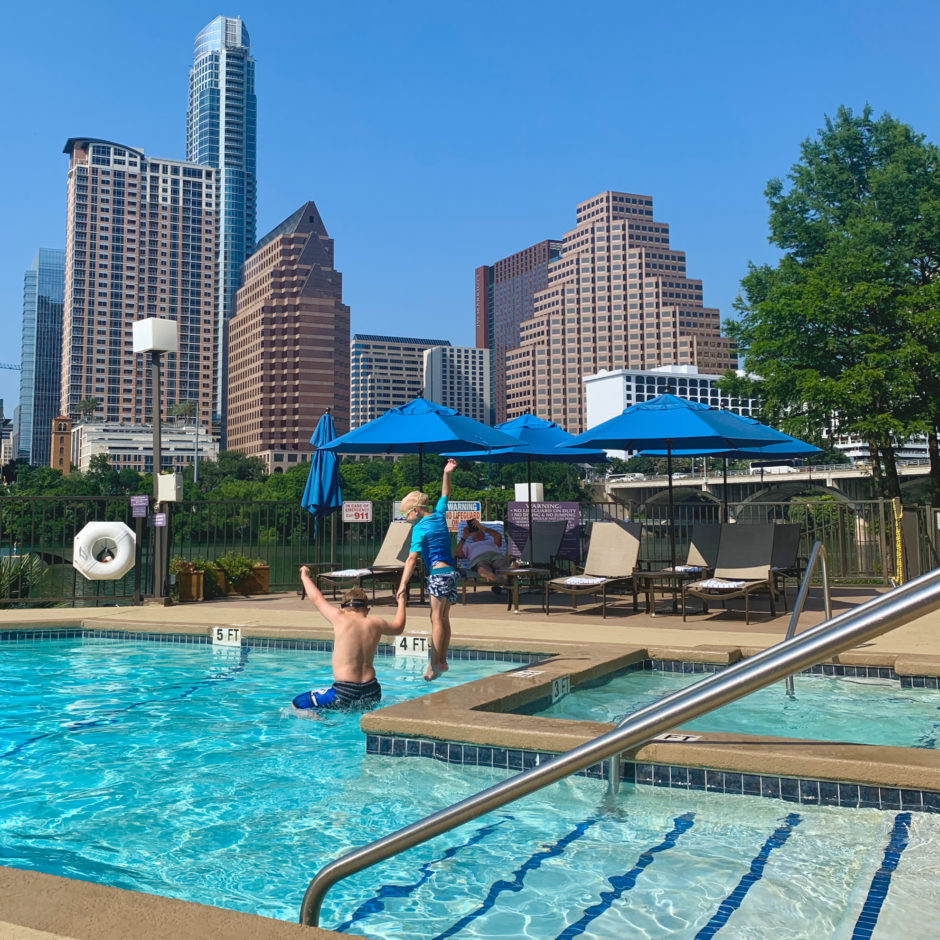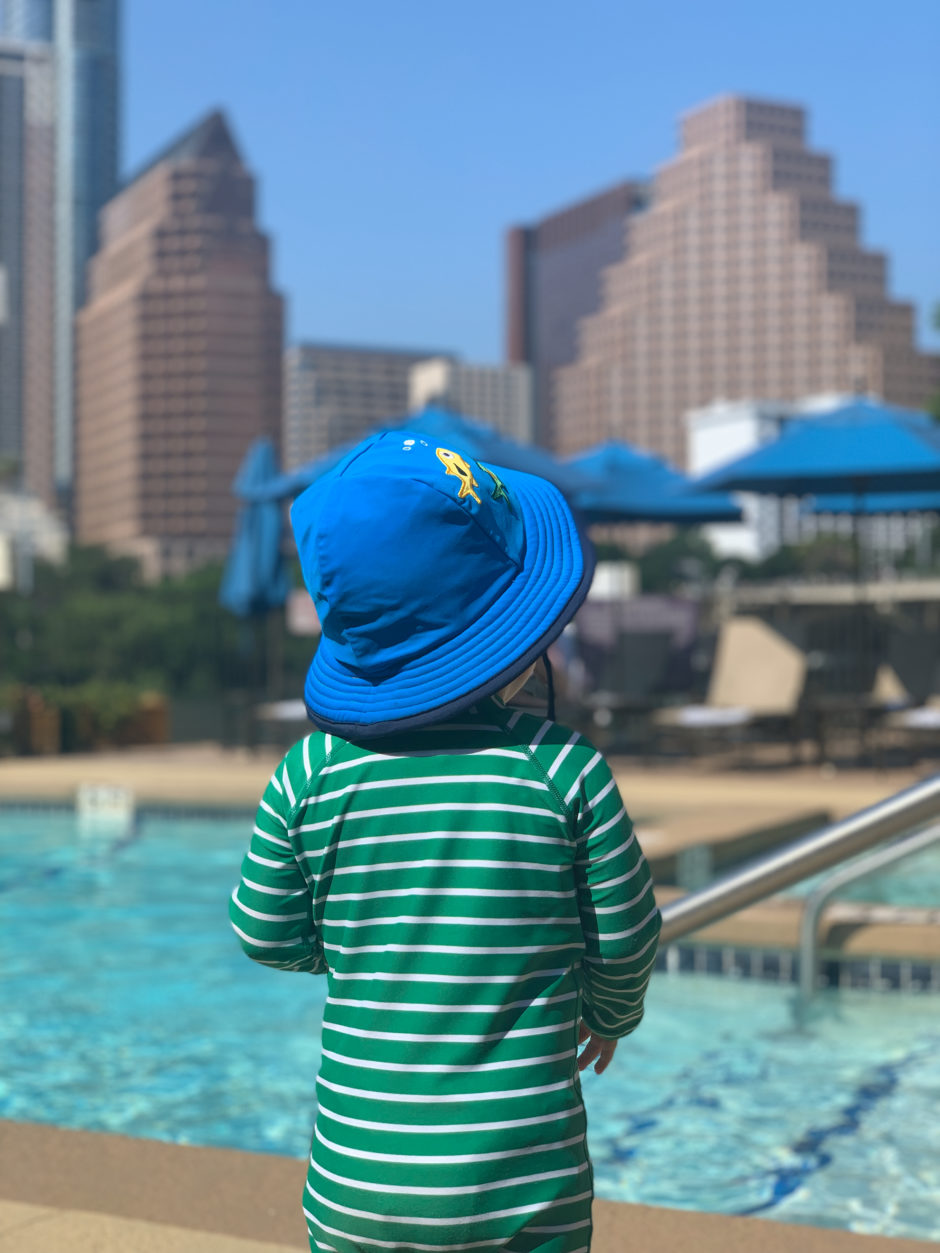 Their pool is located directly on Lady Bird Lake and you have access to the running trails, kayaks, and paddle boarding (which my wife did for the first time!)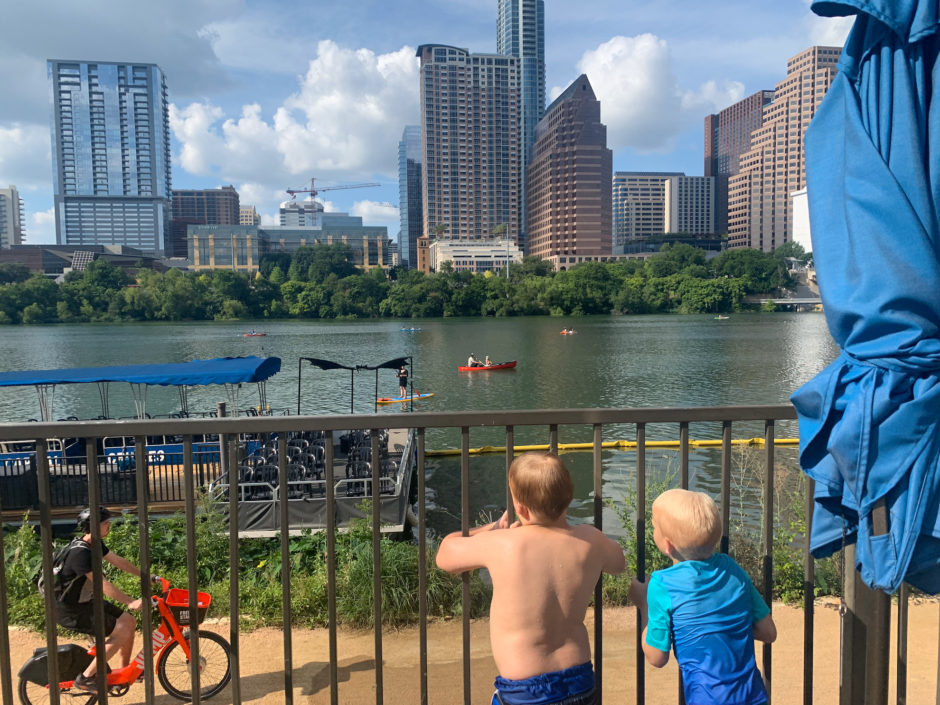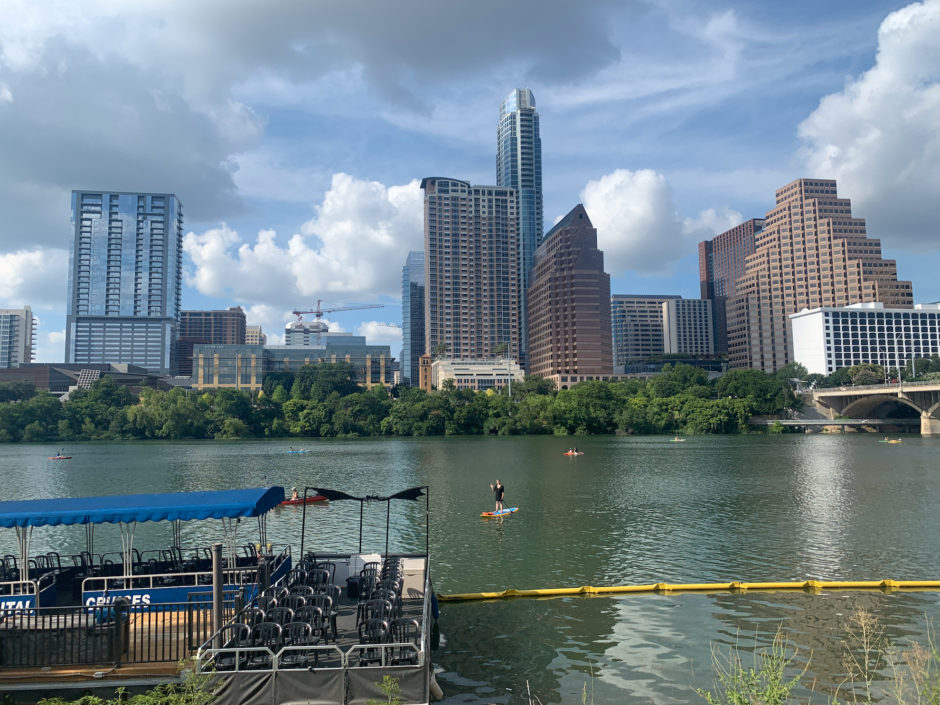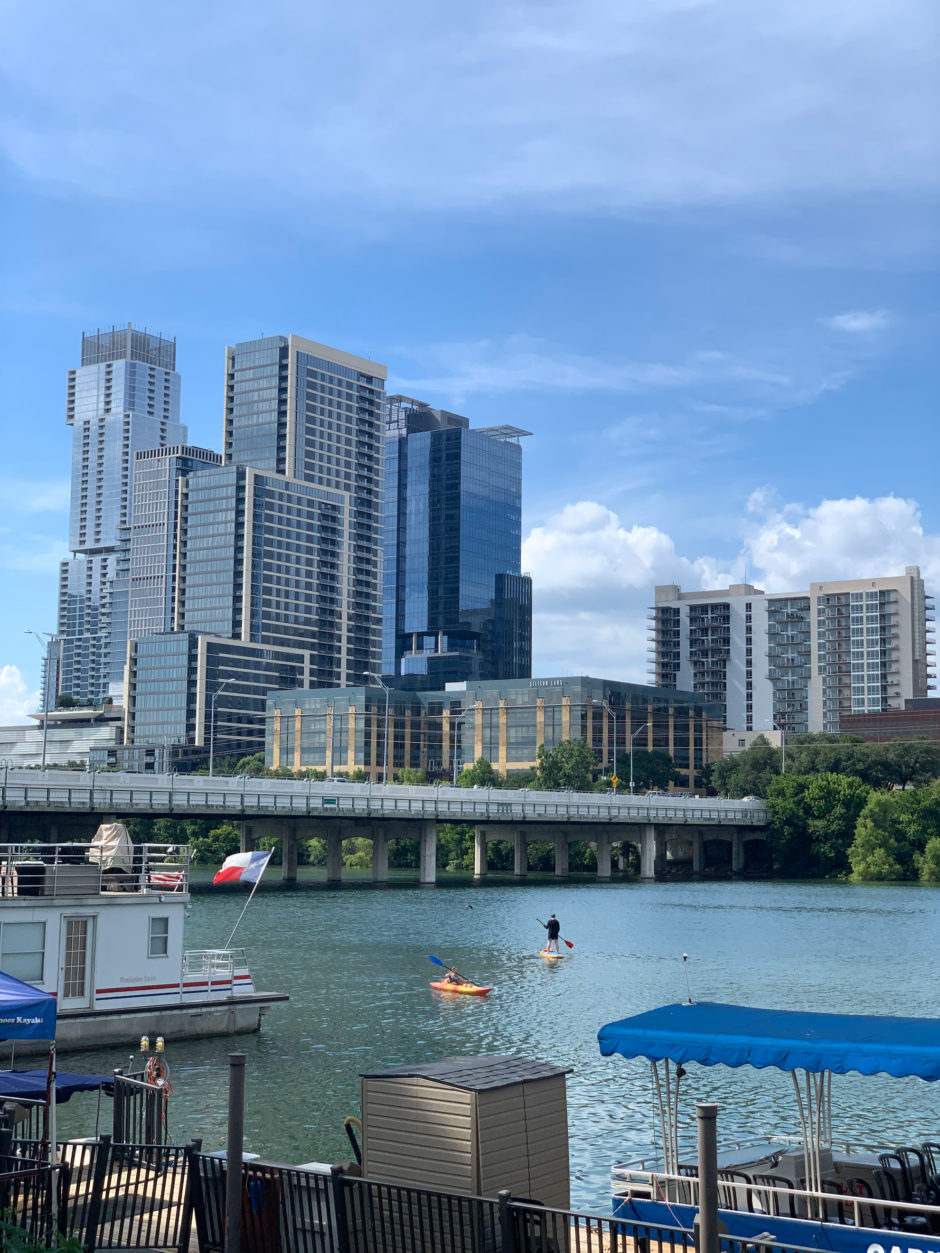 Details are Everything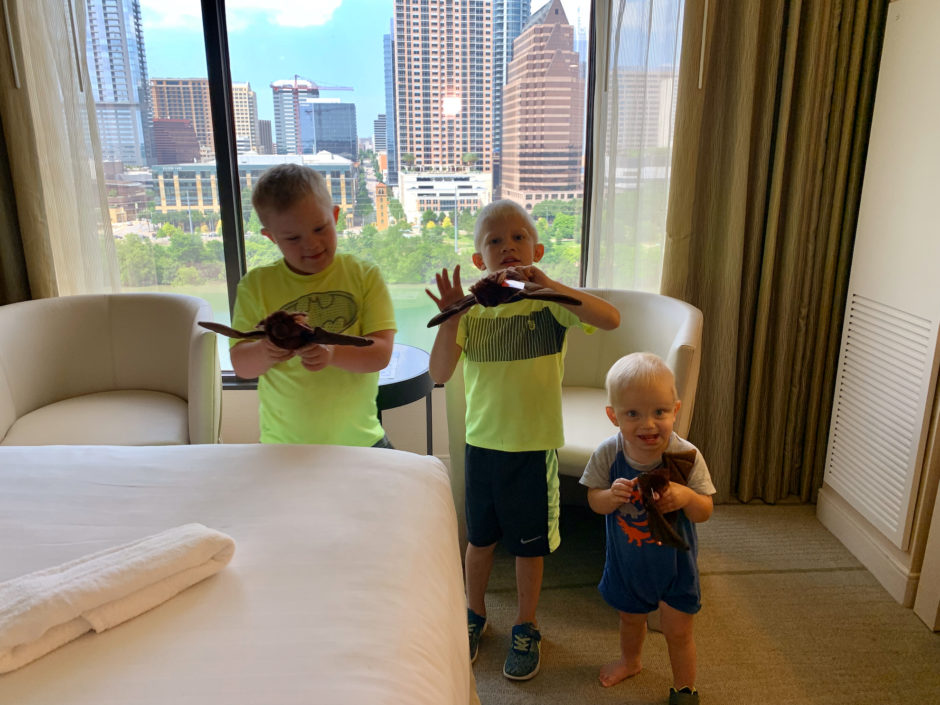 When you stay at a hotel, the "little" details that can go a long way, and I was really impressed with the attention to details at this property.
In walking distance for the hotel you can watch the bats under the Congress Street Bridge (yes, that's a thing.) When we checked into the hotel all of the kids had a stuff bad in the room for them…and an awesome snack tray!
What's really awesome is I shared a post on my Instagram story making a joke abut my wife not being able to enjoy the snacks because she was on a sugar free diet and we came back from the pool the hotel had this waiting for her! Talk about paying attention to details.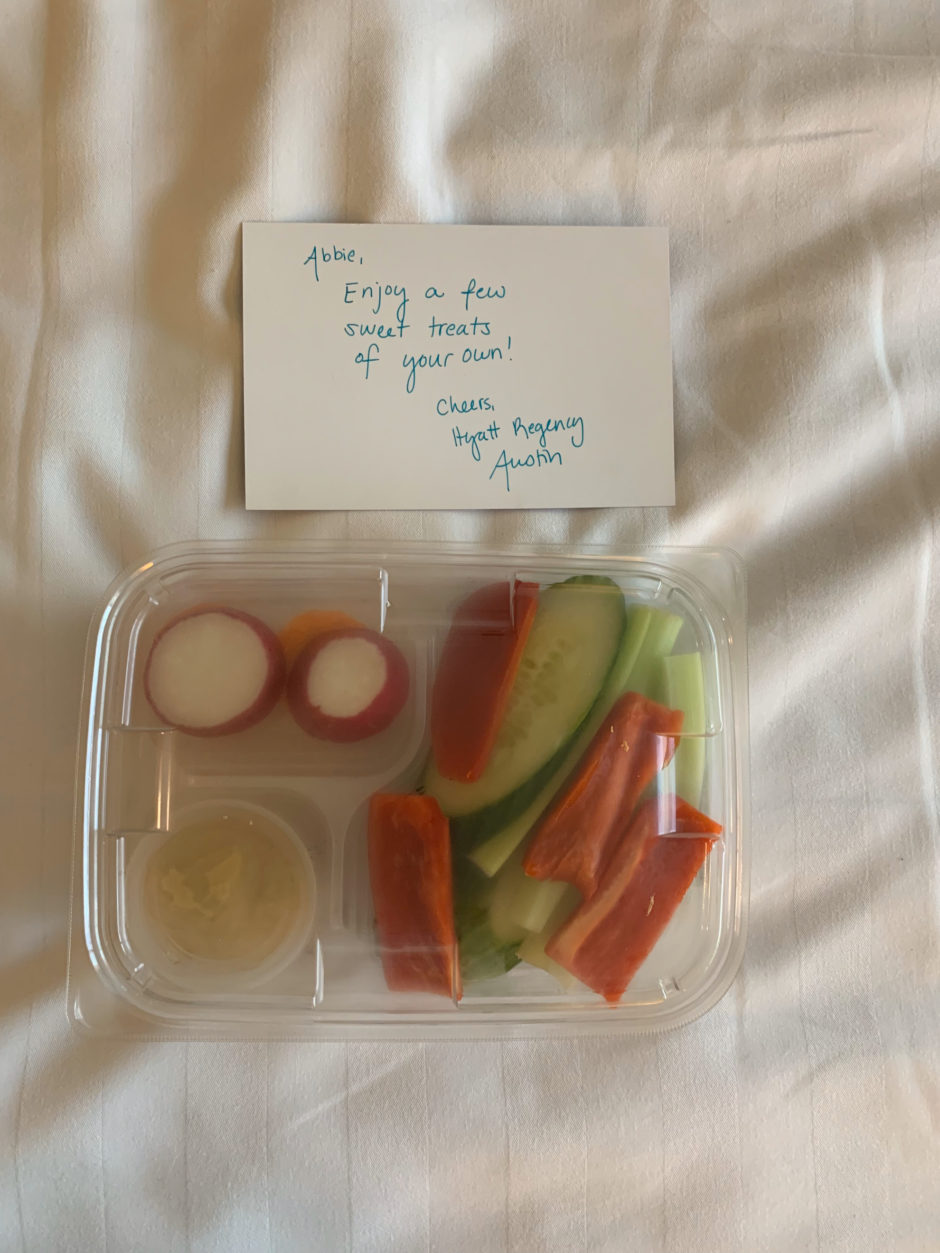 We have a 1 year old so we needed a crib. When we got to our room the crib was already set up, and it included a Diaper Genie. We've stayed in a LOT of hotels and this is the first one I've ever been to that gave us a Diaper Genie. It's not a big thing, but it's one of the details that just add to the great experience. I thought this was great.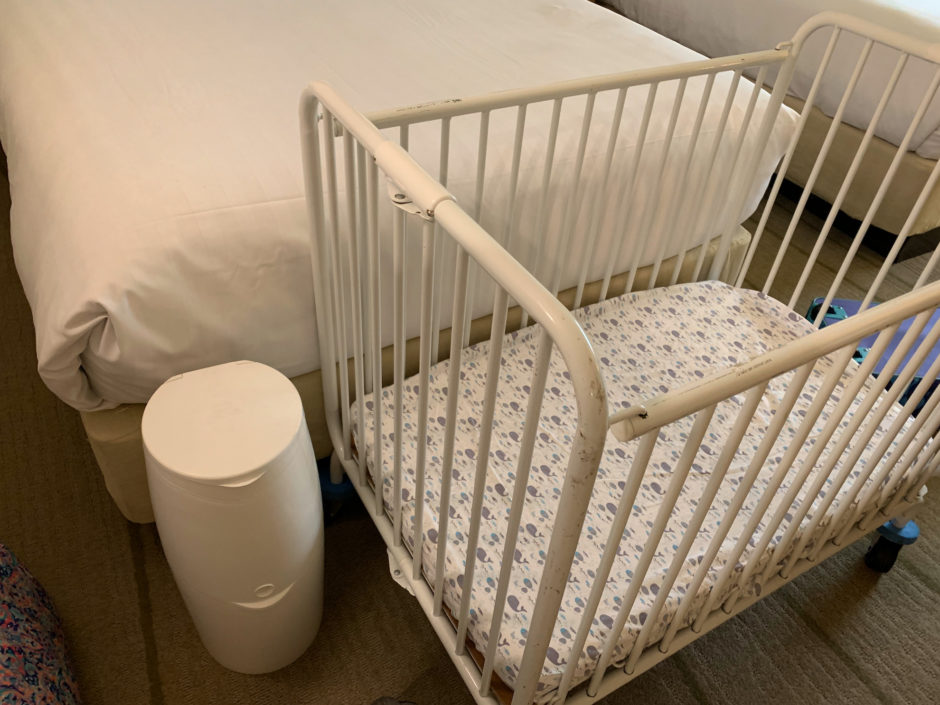 The staff at this hotel were also so nice! The first morning we were there Noah became friends with the Omelet Chief, and give him a Hope Story bracelet. The next morning at breakfast we noticed the Omelet Chief was wearing the bracelet Noah had given him. I really liked that. 🙂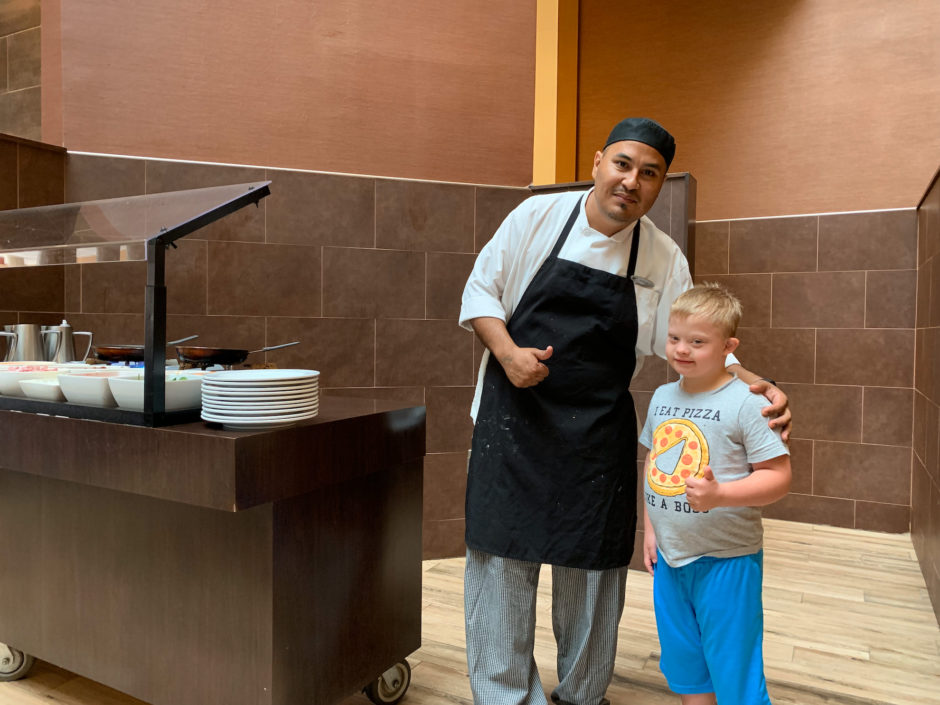 We are big fans of buffets…breakfast, brunch, lunch, dinner…it doesn't matter! We had the breakfast buffet the entire time we were there and it was great. They had the usual fare; pancakes, waffles, omelet station, etc. However, like I mentioned, the staff is what set it apart. They were great. If you visit, give it a try.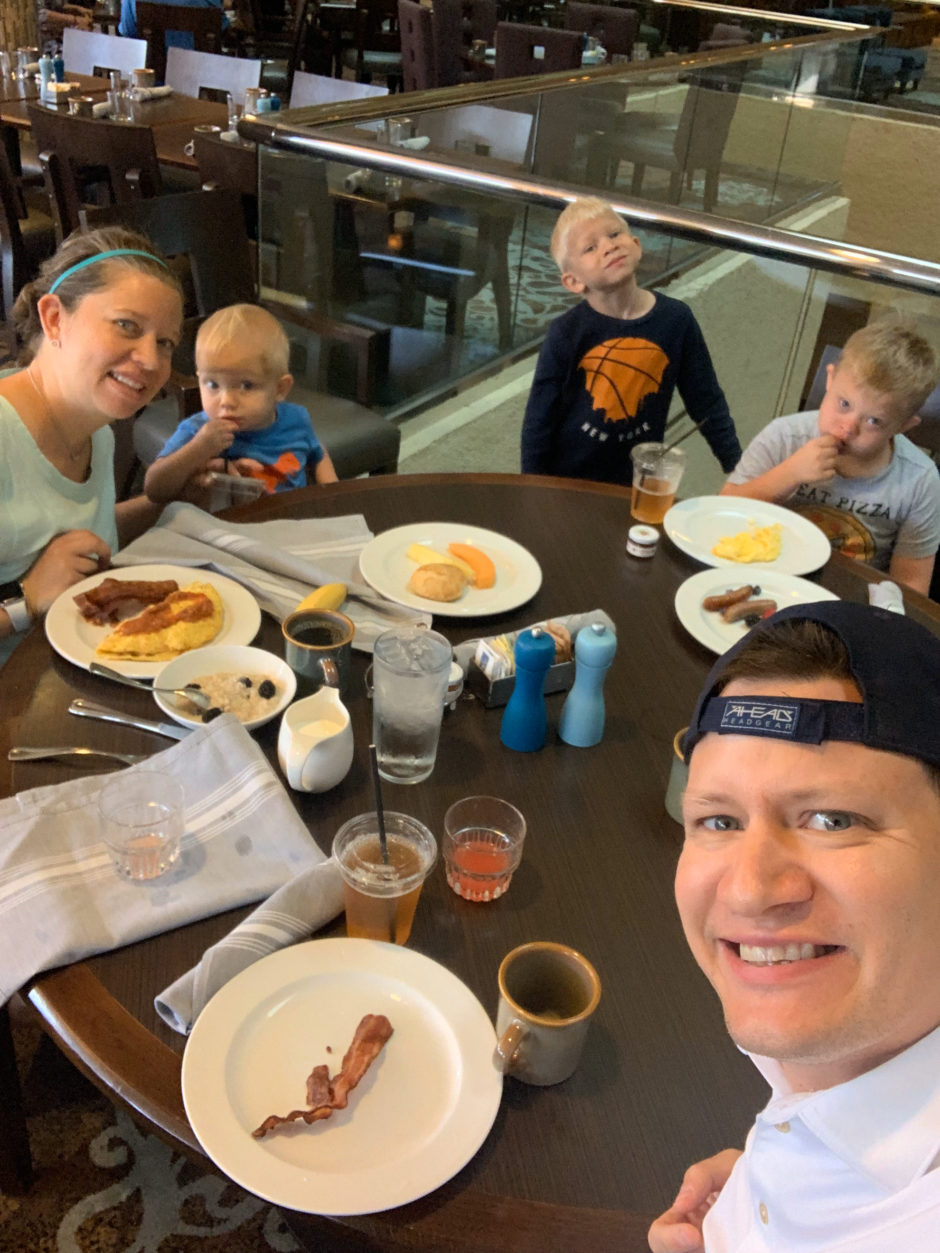 Bubblepalooza 2019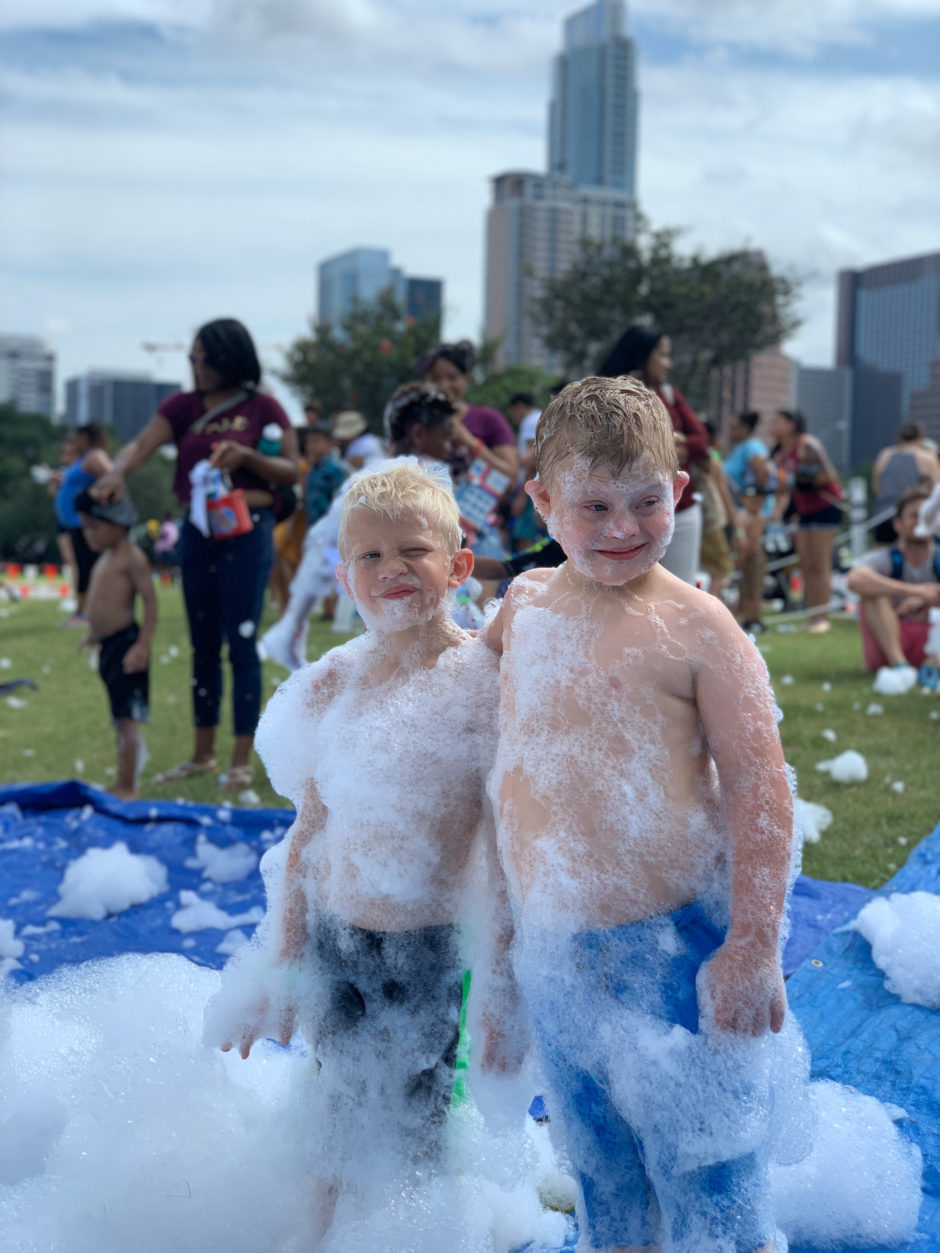 Across from the hotel on Saturday morning Bubblepalooza 2019 was going on. It was a free, and super fun, event that included Bubbles (lots, and lots, of bubbles), music, and Karaoke! We had a blast and it was super easy to walk to.
Also, if you really want to simile, check out this video of Noah singing "You're Welcome" from the Moana soundtrack !
Austin is one of our favorite cities and we had a great time hanging out there and at the Hyatt Regency Austin. If you're planning on visiting Austin, this is a great property to visit. They are running a special right now called the Big Break that will give you a discount off the room rate.
What are some of your favorite hotels for kids and families? Leave a comment below and let us know!