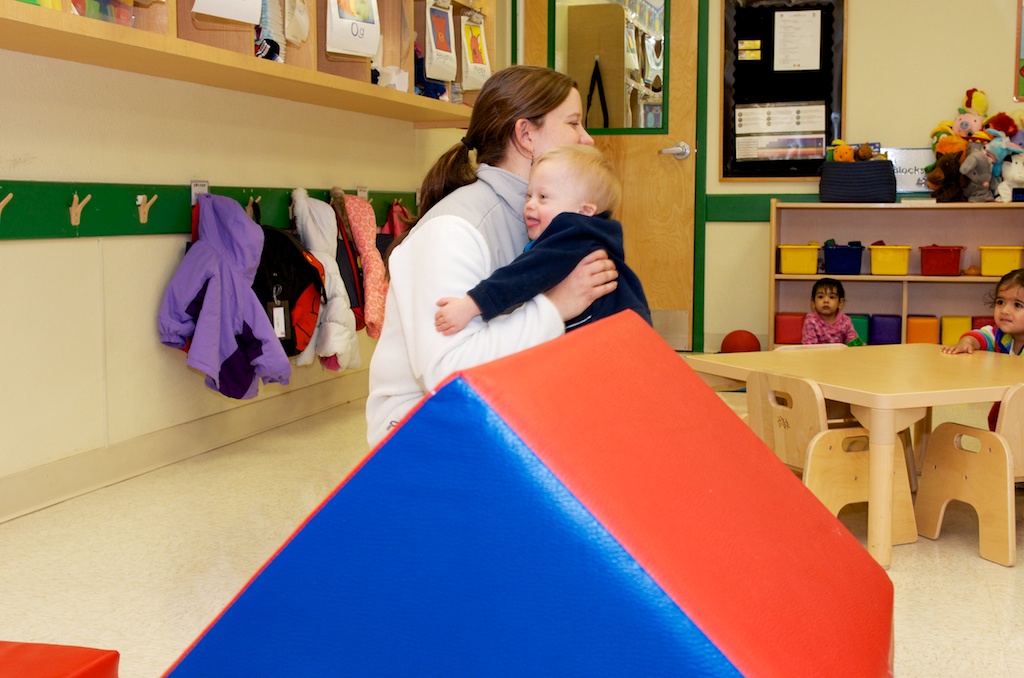 I snapped this picture when we came to pick up Noah after his first day of preschool. Hello, can you say "heart melt"…..?!!!
I love that our little boy runs up and gives us hugs like this. Like, love…love….love it!
By the way, it also looks like our son won't have any fear when it comes to the ladies….but I guess I already knew that!
Do you have any fun / sweet parenting moments caught on camera? Feel free to share one of your pictures in the comments, we'd love to see them!