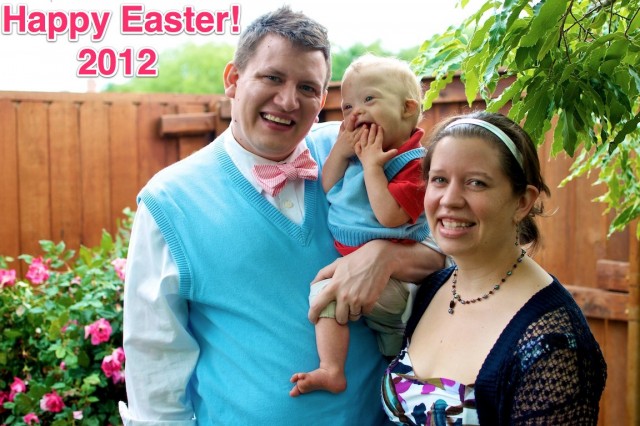 Happy Easter 2012 from Rick, Noah, and Abbie!
We had a wonderful day celebrating the resurrection of Jesus, spending time with family, and watching Noah eat his first very first Cadbury Creme Egg. Sadly, he didn't like them….wait, perhaps that's a good thing. 😉
We have so much to be thankful for this year. How did you and your family spend Easter 2012?