(Please note: We were provided lodging and other compensation from Great Wolf Lodge. However, our kids still had a blast! Read on to learn more about our stay.)
This past weekend our family had the opportunity to have some fun and celebrate Jaxten (Noah's younger brother) turning five years old at Great Wolf Lodge in Grapevine, TX. If you've never been to a Great Wolf Lodge Property before, they have an indoor / outdoor waterpark along with many other activities for kids and families to enjoy.
We picked up my brother (the boy's uncle) who lives out-of-town on Friday, so we arrived at the hotel to late to enjoy the water park, however the boys were pumped to see the happy birthday poster, birthday cake, balloons, and other goodies when we entered our room!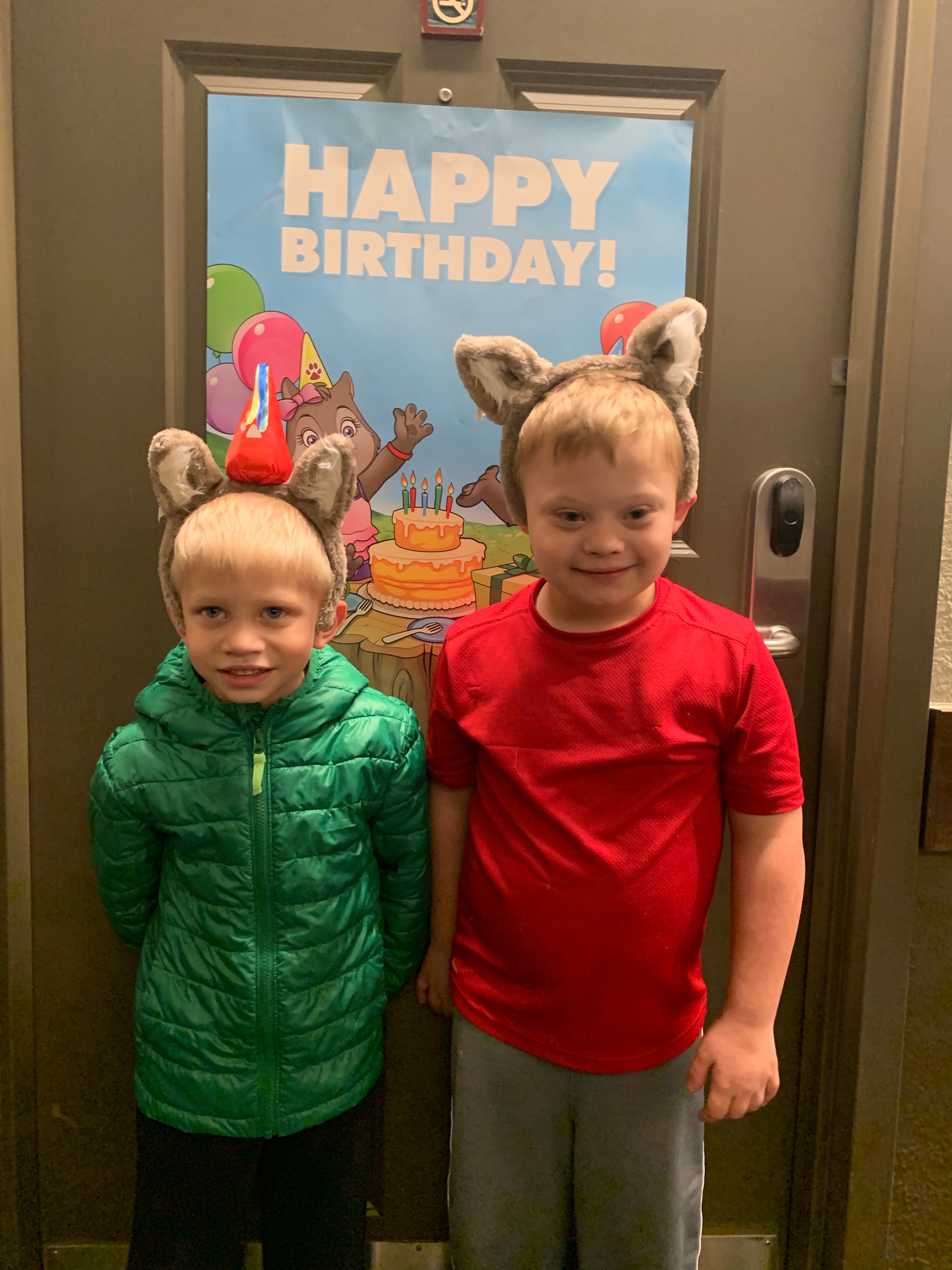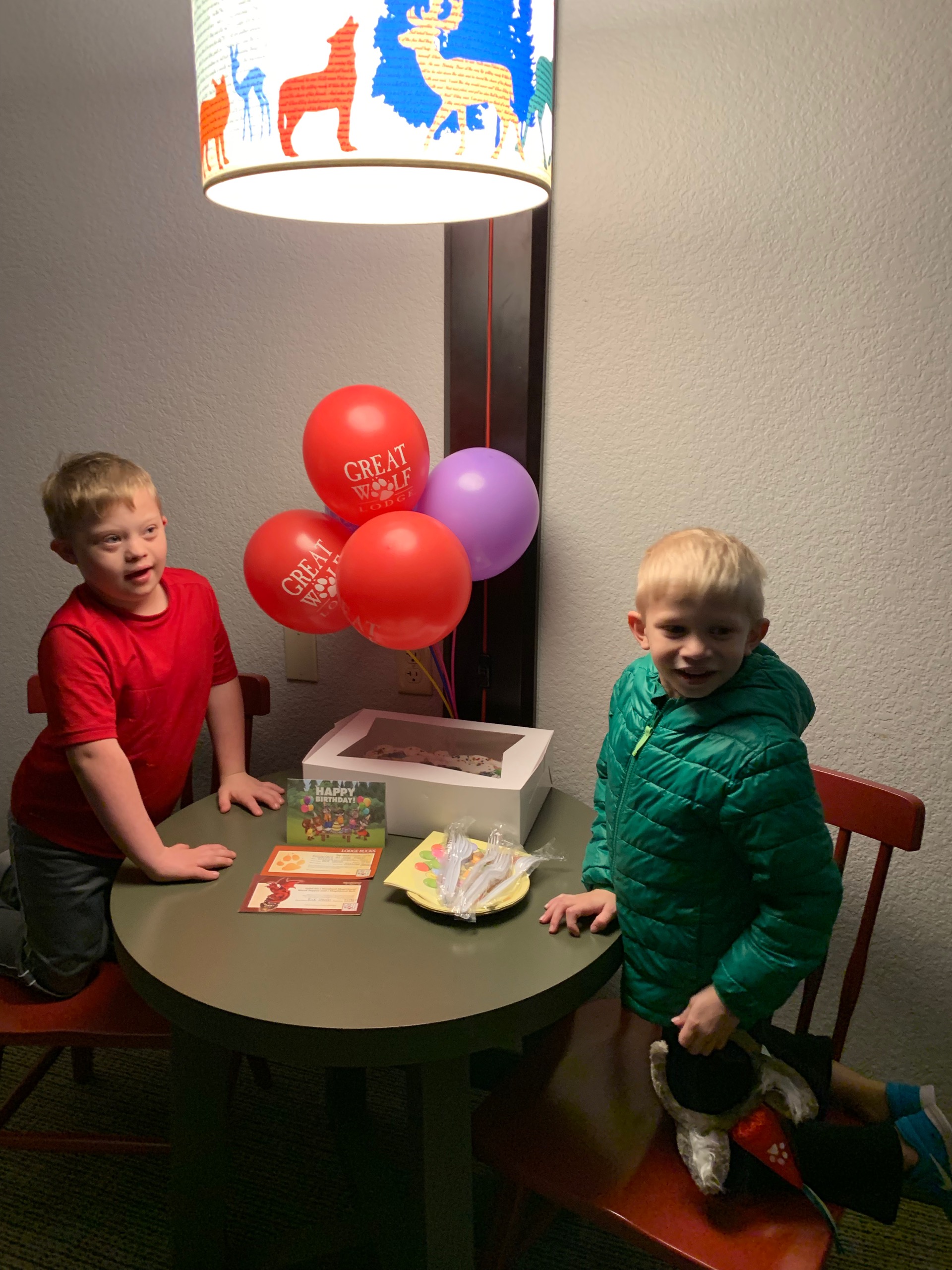 One great thing about The Great Wolf Lodge is that they have lots of different rom types available. The room we stayed in had a queen size bed, a pull out couch, and another room that also had a queen size bed; which accommodated up to six people. This location also has rooms that accommodate even more people in case you need the space.
Dance Party
One of our favorite activities were the nightly dance parties (which are free!) Some of the hotel staff basically lead a huge dance party in the lobby of the hotel for about thirty minutes. Our kids really enjoy dancing, so this is a blast for them. Check out the video below to see us having some fun at the dance party! (By the way, isn't my wife awesome!?)
Water Park
The water park is one of the main reasons families visit Great Wolf Lodge, and our boys are a big fan! They have a lot of options for children of all ages, the water is heated, and if you have a child who is a thrill seeker (like our son Noah) they will be glad to know there are several options for them as well!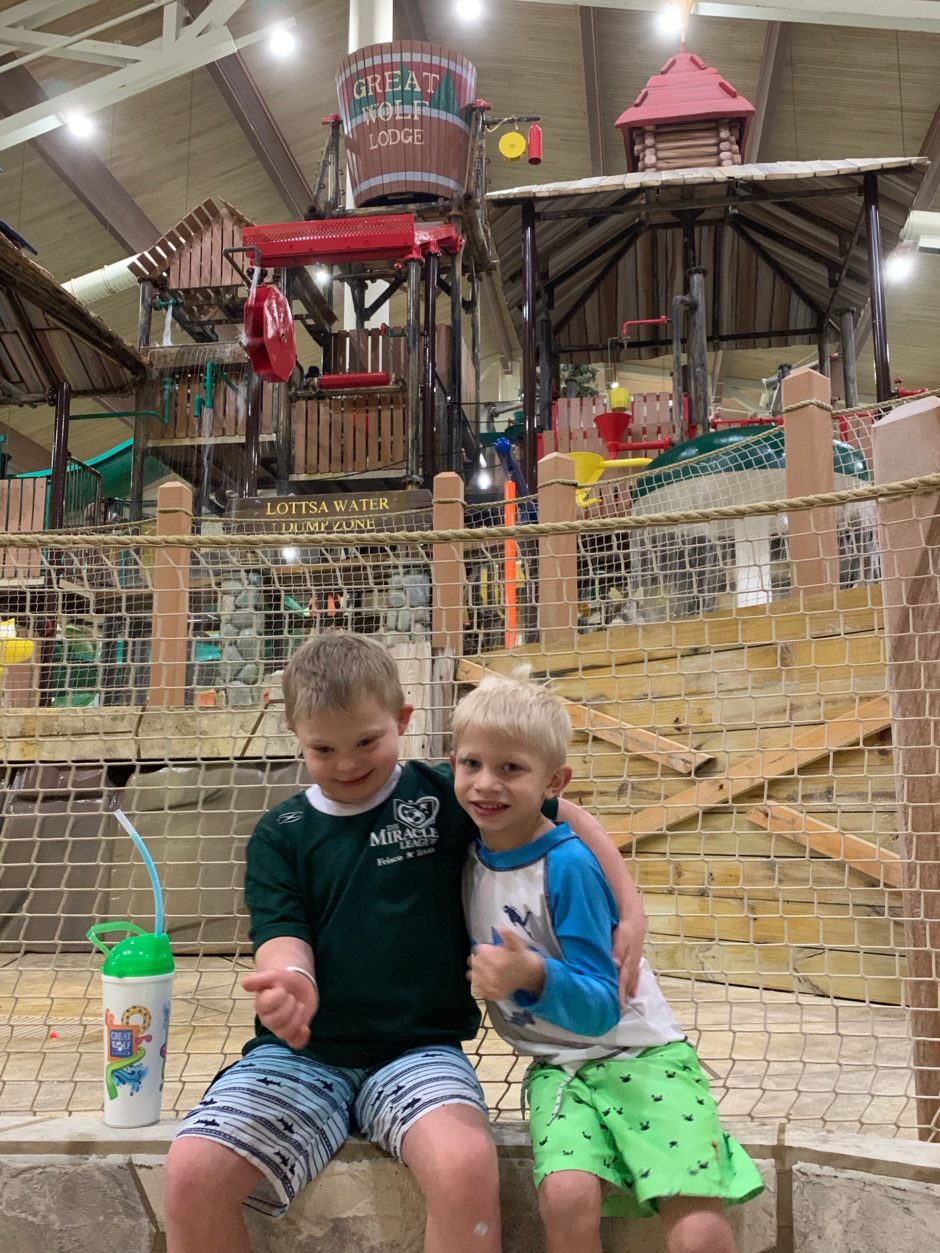 We also had a little fun with my iPhoneXS taking underwater pictures. (Note: I would not suggest taking photos underwater.) 🙂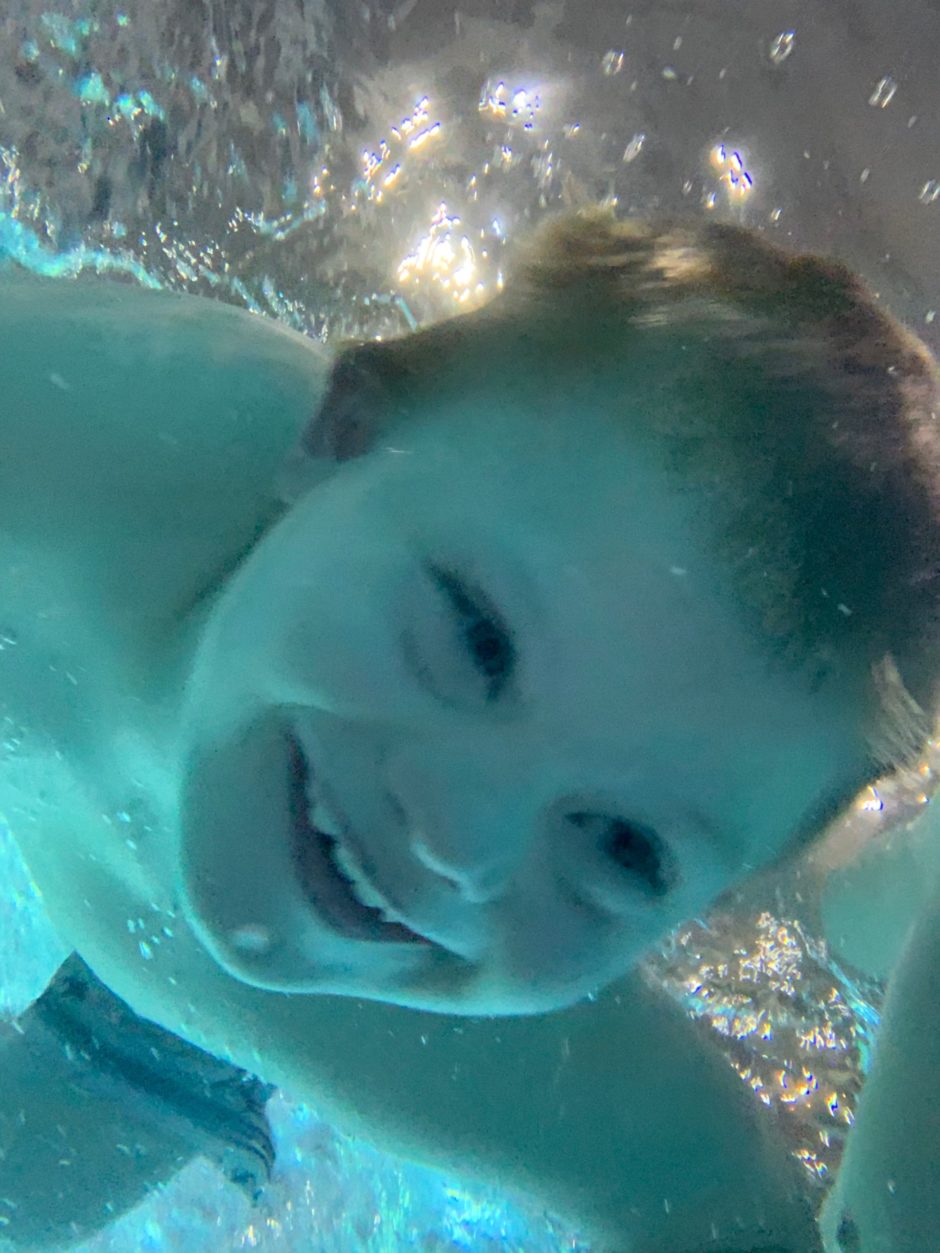 Other Activities
This property has a lot of activities for kids to do as well. One activity that our kids enjoyed doing is magiquest. It's hard to explain magiquest, but it's basically a game where kids (and their parents) go on "guests" around the hotel and interact with various items using a special "wand" available for purchase. One reason I think this is a fun activity is because parents can do it with their kids, and it's a fun way to spend some time with your children. There are multiple quests and you can play for a short amount of time (10-15 minutes) or you can play multiple quests which would likely take hours.
Another thing our family likes to do, is eat, and Great Wolf Lodge has several dining options available. The first night we ordered a pizza from the hotel pizzeria. The second night, and final morning, we ate at the hotel buffet. The breakfast buffet actually had characters that our boys could take pictures with. Noah really likes to interact with these types of characters, so that was a lot of fun for him.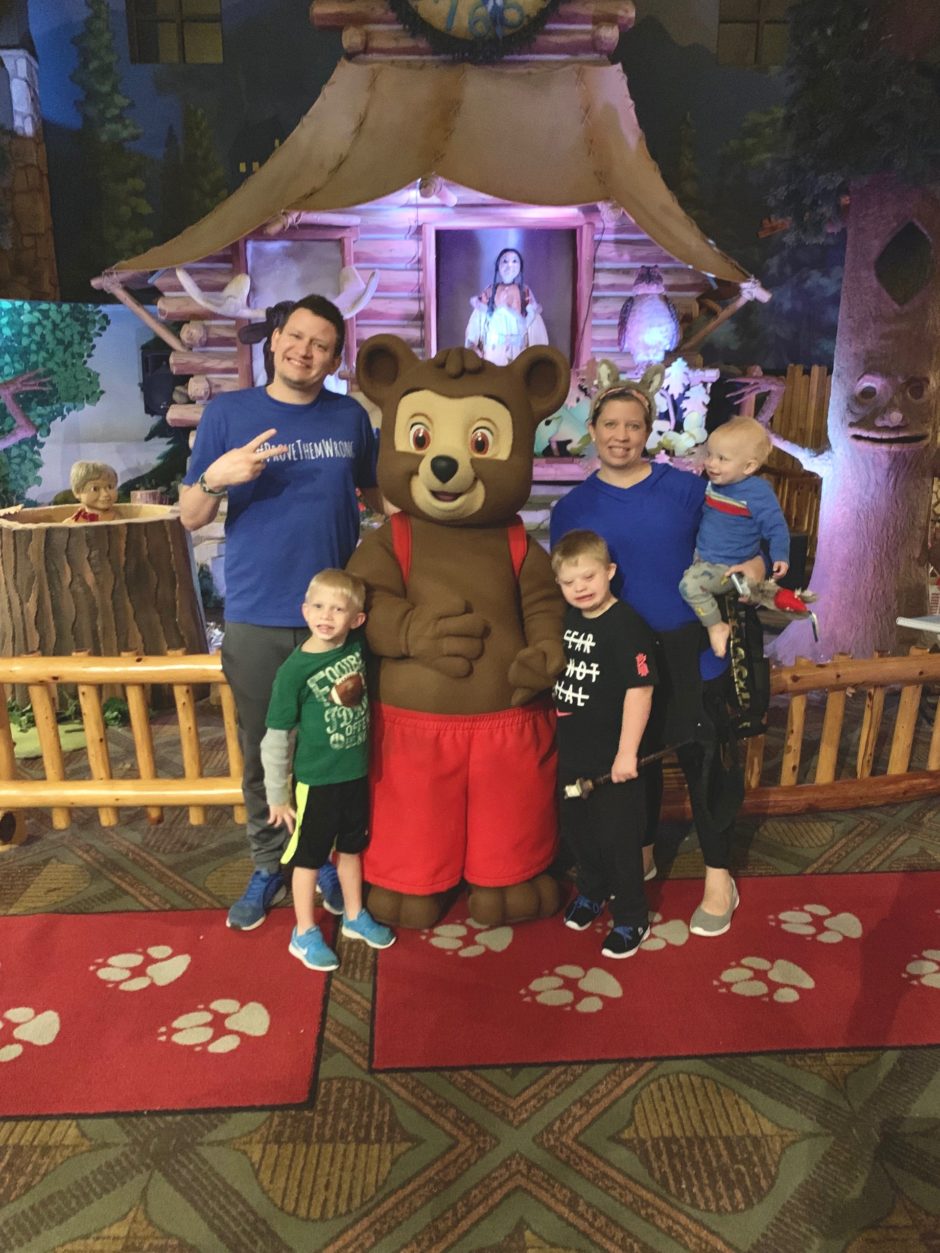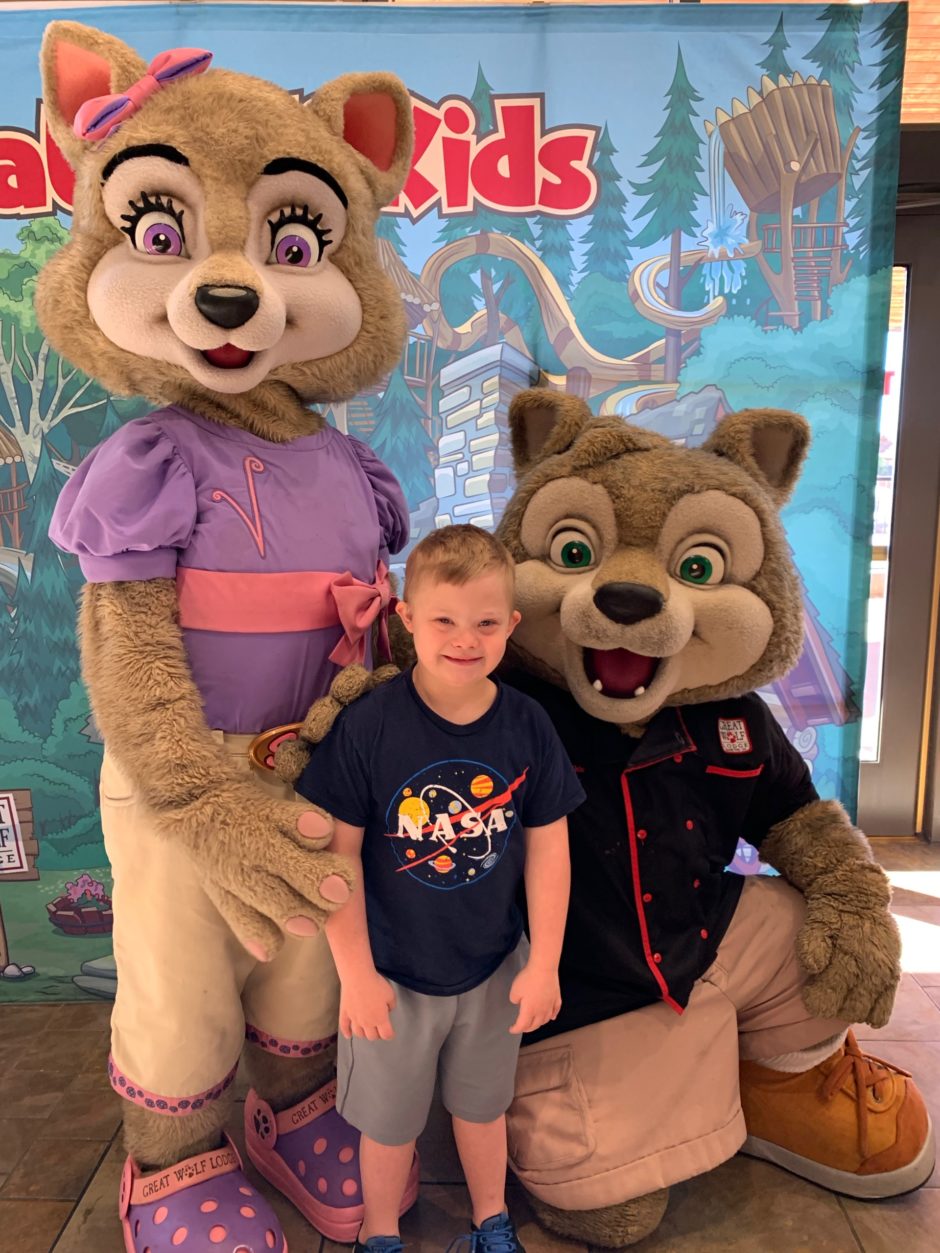 It was a lot of fun hanging out at Great Wolf Lodge for Jaxten's birthday weekend. It's hard to believe our "little" Jaxten is now five years old. Time really does fly. I'm so proud of Jaxten. He is a great little brother to Noah, and an awesome big brother to Koen. It's fun being their dad!
Visiting Great Wolf Lodge with a Child with Special Needs
If you have a child with Down syndrome or other "special need" you may wonder what visiting Great Wolf Lodge is like for them. First, it's important to note that every child is different so I can only speak in regards to our son (who has Down syndrome.) Noah has grown up around water, has taken swim lessons for several years, and is very comfortable around water (a little too comfortable, actually.)
One great thing about this resort is they have lots of life guards around the pool, as well as life vests for your child to use. That to say, there are lots of people at the resort, and you'll want to keep a good set of eyes on your child. The staff was very nice, and I even saw an employee with special needs working at the hotel (which was awesome.) Noah also is a big fan of roller coasters and water slides, and so a place like Great Wolf Lodge is a ton of fun for him. If you're child enjoys waterparks, or water slides, my guess is they will enjoy Great Wolf Lodge.
We had a fun stay, and if you've never taken your family to one of these results, I'd suggest adding it to your list of places to visit!
Does your child like water parks? Have you visited a Great Wolf Lodge property in the past? Leave a comment and let us know!