We decided to surprise my mom for her birthday and take a trip to Colorado. By surprise I mean that I called my dad and asked if my mom was near by, he said no, and continued on with saying we would like to come and what dates would be good, followed by my mom getting on the phone and asking what we were talking about…so much for that surprise dad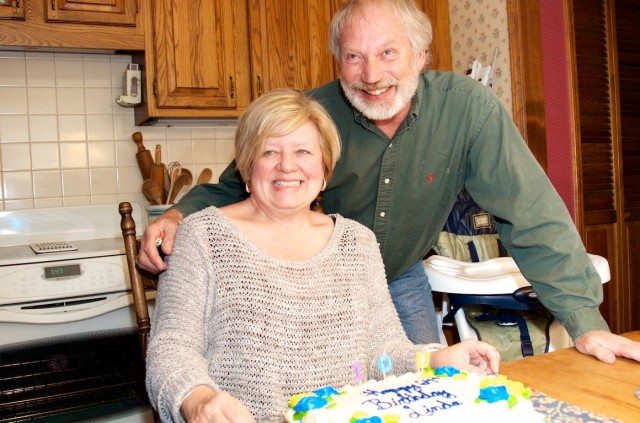 Happy birthday to my mom! (Noah's Grandma!)
Family Comes First
I have been blessed with a truly great father (as well as other family members including the best children's librarian ever) and thus Noah has a pretty awesome grandpa. He made a decision when I was young to move to the mountains of Colorado from the cities of Kansas so he could watch his family grow up and enjoy life. I can say with certainty that one of my parents, if not both, were atevery dance or piano recital, every sports competition, every awards banquet, and anything that might have involved an audience that I was involved in as a child, and let me tell you I tried to do everything.
They have continued this involvement into Noah's life as well as their other grandchildren. It's truly a blessing for Noah to have such supportive grandparents. I hope that we are also living a life that says that our faith and our family are the most important things for us. As well as creating some fun family traditions along the way.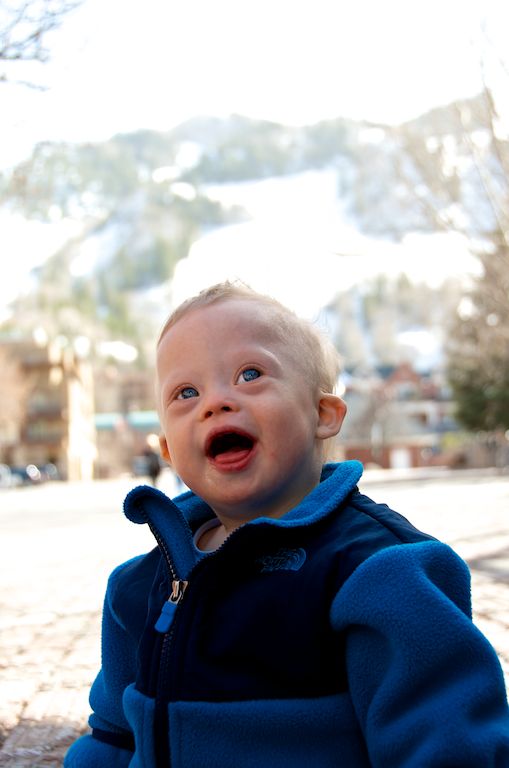 Don't you just love that smile?
The Fishing Boat….A Grandpa's Dream Come True
My dad is a huge fisherman, and he's especially excited to get Noah fishing! In fact, since Noah was born my dad has been talking about how fun it would be to get Noah on his boat. Today was truly a special day as Noah and his grandpa spent some time playing around on his boat.
I spent many a day in this boat trolling for trout and Noah got to explore the boat for the first time today. I can just see the gleam in my dad's eye as he envisions the day that Noah catches his first fish. We have a pond in our back yard and Noah will likely start there as my dad stocks the pond with fish and keeps them well fed. My nephew caught his first fish there when we visited the previous summer. He will graduate to the boat after that and then who knows if Noah will ever want to come back to Texas with us.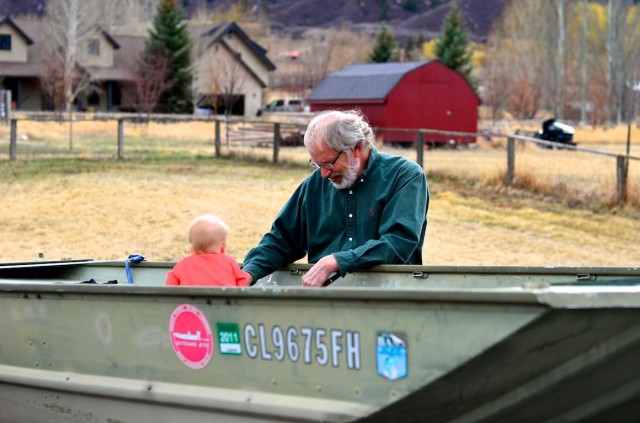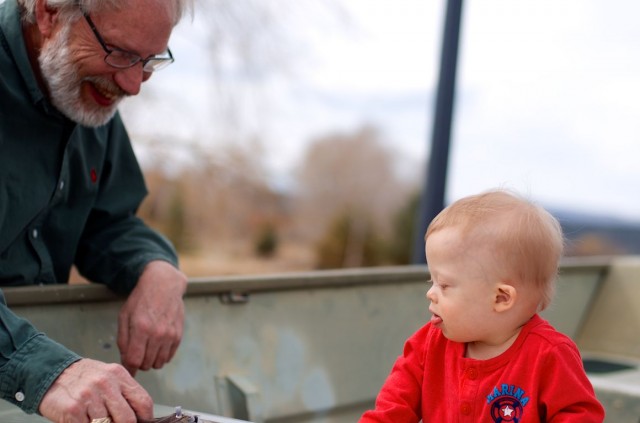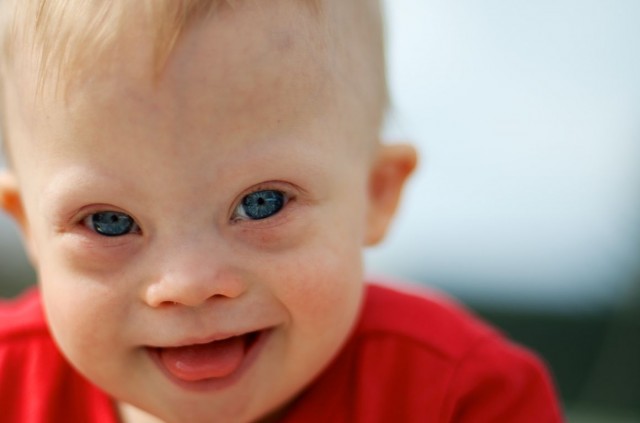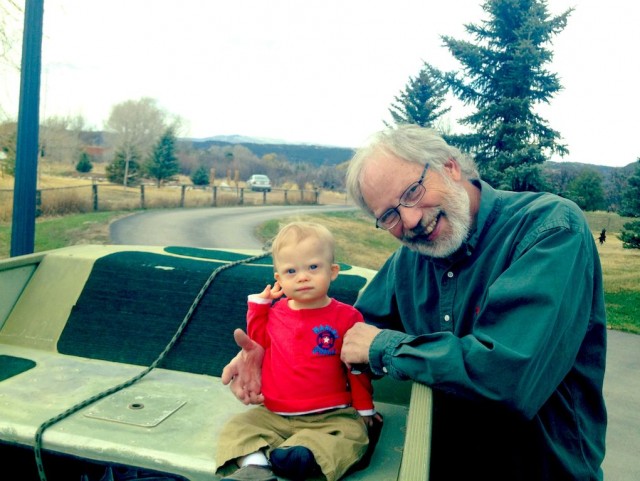 A Slightly Better Swing Set
We also had quite the swing set in our back yard. It was built by my dad and grandpa when we moved to Colorado. Notice that it is still standing some 30 years later. I don't know if our plastic version will say the same thing in 30 years. My dad couldn't resist letting Noah go down the slide just once (probably more). He of course did this when I wasn't home as the women in the family would have strictly forbidden it as you can see it is a pretty intense slide. Grandpa is full of these types of tricks, his best being that there is always some candy in his shirt pocket which comes in handy with young grandchildren.

Sharing Firsts
We are truly blessed by having a supportive family. They love Noah and encourage him daily. They were so excited that they were there for Noah's first sign as they are usually hearing about firsts on the phone, through our videos(they get sneak peaks at Noah's firsts) and even through Skype. They truly love watching Noah grow up and are his biggest cheerleaders. I look forward to all the mischief I can only imagine Noah and his grandpa will get into over the years.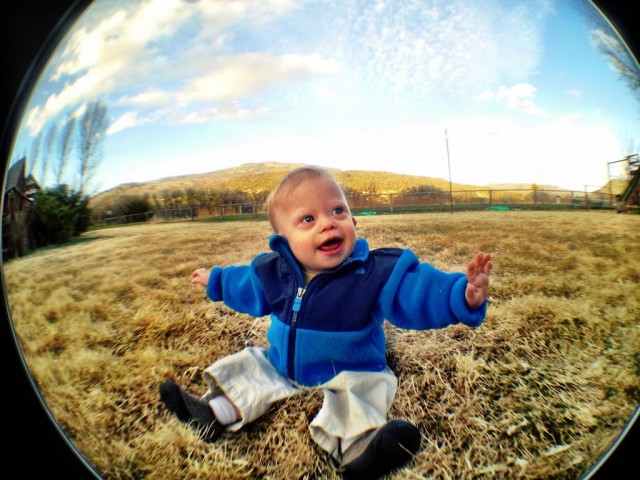 Does anyone else agree that there are perks to being a grandparent rather than the parent? Share one of your favorite grandparent – grandchild memories in the comments below. Bonus points for sharing a picture.