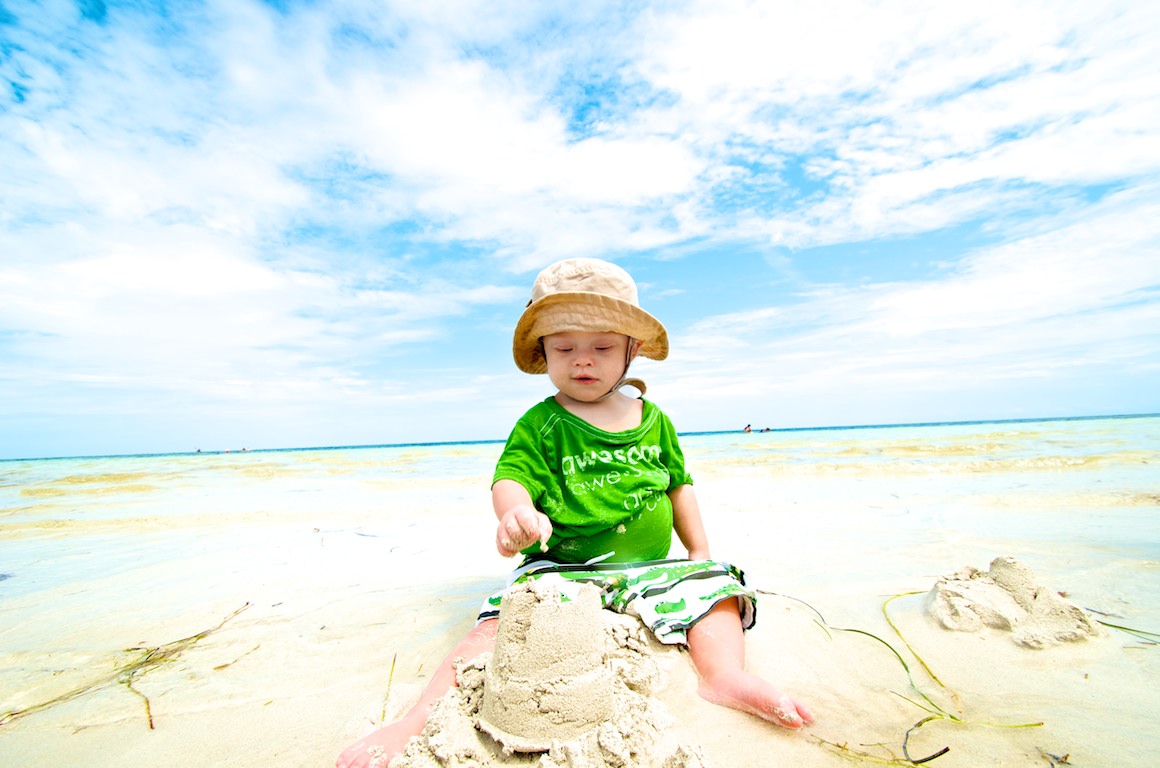 Well parents summer is officially upon here!
As you can see our little boy is already in full swing summer mode, and trying to build the world's most awesome sandcastle.
After taking Noah to a small man made beach last summer and seeing how much he enjoyed playing in the sand we were excited for him to experience a real beach. He had a ton of fun, and so did we. (He also had a ton of fun last summer riding a dinosaur, racing a turtle, exploring a cave, hanging out at the olympic training center, and hiking up a mountain…and he was only 6 months old! Down syndrome doesn't hold this little boy back at all!)
I'll be writing more about our summer vacation in another post, but I wanted to check in with all of you and see what sort of fun activities you all have planned this summer. I'm always amazed by how fun and creative this community is, and perhaps our family will borrow some of your ideas!
What sort of fun things do you have planned this summer with your family? Take a second to leave a comment below and let us know! And who knows maybe we'll get to chance to meet some of you. It's so much fun for us to meet our online friends in real life (though we consider you all so much more than just online friends!)