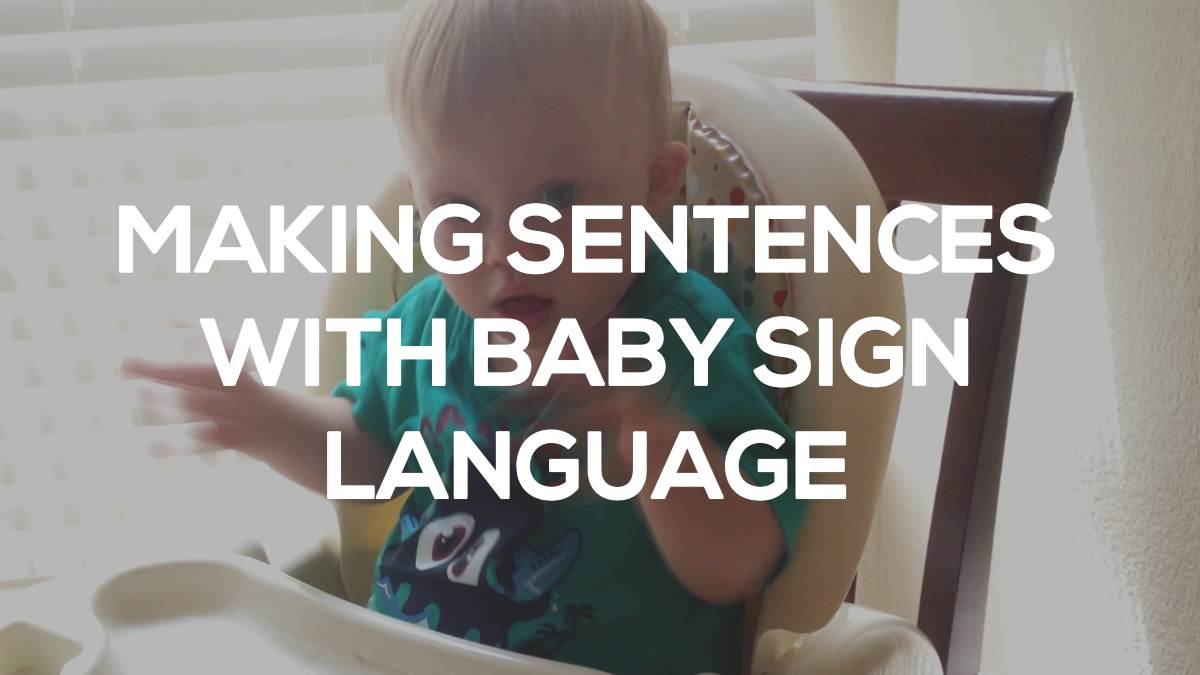 We're a huge fan of teaching Noah baby sign language to help him communicate with us. We have been watching Baby Signing Time videos since he was about 9 months old. I was a skeptic at first but have continually been impressed by how signing has helped Noah have a voice and understand the things in his environment. In fact, I even wrote a post about how I went from being a skeptical mommy and pediatrician to a baby signing time believer!
Only 1 Year Old, And Already Making Sentences Using Sign Language!
It's amazing to see our son, who is only 1 year old and born with Down syndrome, not just using sign language, but putting his sign words together to for sentences. Check out the video below to see for yourself!
I may have even cried a little when I was able to meet Rachel Coleman because I'm so thankful for what she has done to help our little ones communicate. Baby sign language has been such a gift to us.
Noah has learned quite a few signs and will do them if asked. He will spontaneously say "more," "eat" and his favorite food "banana."
Noah's First Sign Language Sentence
Today I thought that I would challenge him to put some signs together for the first time. With verbal prompting only Noah is able to say "more food please" followed by a "thank you." I was so excited, and Noah got to eat more so he was happy too.

It was so much fun to see him put all of these words / signs together to form a sentences. As you can see above he actually signed "More food, please. All done. Thank you." – I love it!
We Can't Stop Talking About Baby Signing Time!
I am a big fan of Baby Signing Time Volume 2 as it teaches manners with "please", "thank you" and "sorry". Even if Noah can't speak yet he can still be polite which I love.  Noah is prompted to sign "thank you" at the end of his therapy sessions or when he gets something.  It kind of looks like he is blowing a kiss which is pretty darn cute.
Rachel knows just what signs our little ones need to learn at first. Volume 3 for example uses stop and go (among many other signs). I never realized how important stop is. We have been able to get Noah to at least stop and look at us with this word and hopefully it will help me keep him out of danger.
Not Just Words, But Understanding….
I truly feel that these videos have not only taught Noah the sign but the understanding of the word.  Thanks to Rachel's teaching style of including song, written words, visualization and examples of kids using the signs it helps hit all of Noah's senses so the information sinks in. His vocabulary is building each day even if he can't say a word yet. We can prove this by showing Noah flashcards and he signs the appropriate word to us, he is one smart cookie (he knows that sign too). 🙂
I'm really happy to see all of the progress Noah has made with his baby sign language, and super proud that he is putting his words together to form sentences for the first time. It's a lot of fun to be able to communicate with our little guy!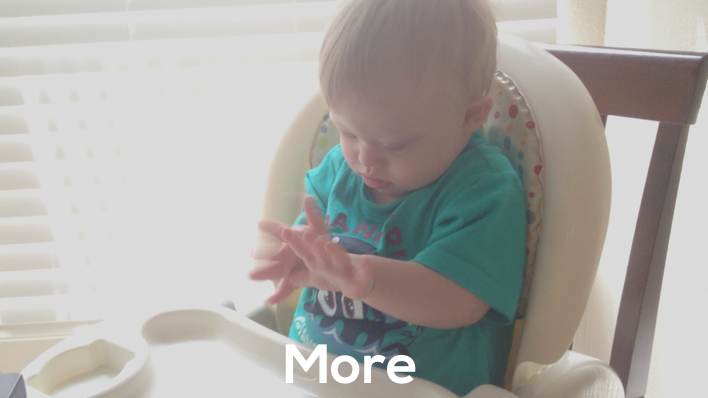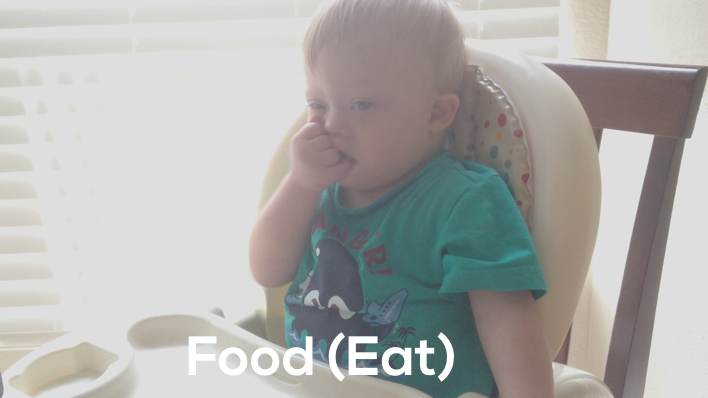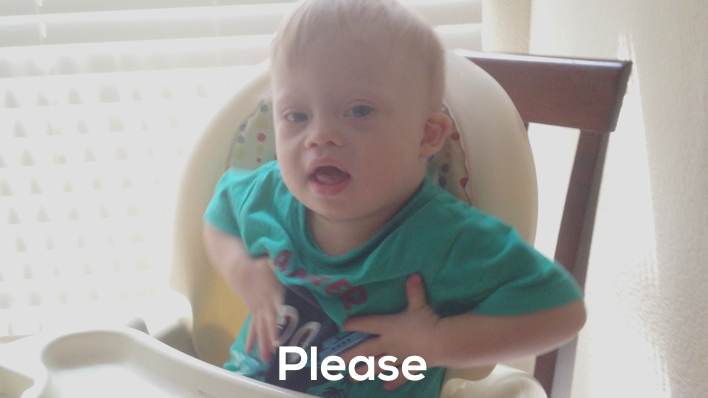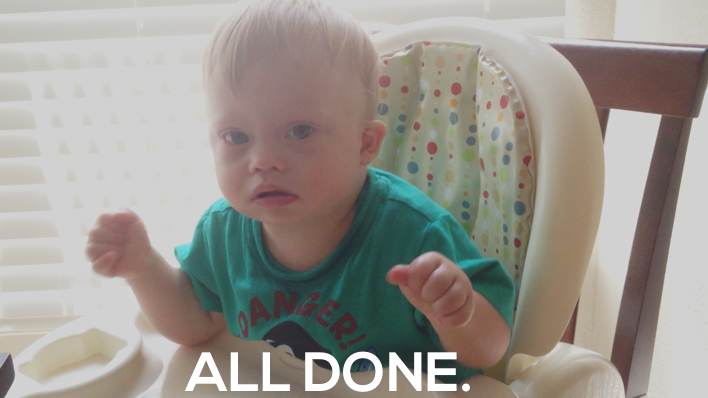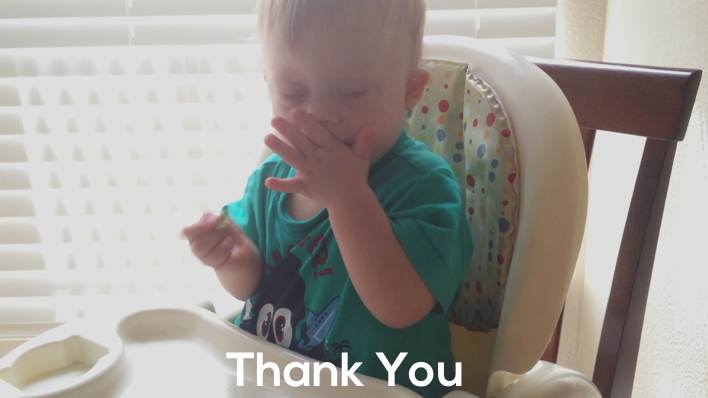 If you aren't already using Baby Signing Times I can't recommend their entire program enough! Check out the links below to order them, and be sure to leave a comment let us know if you have any questions; I'll be glad to tell you more about our experience!
Is your child using Baby Signing Time? What are their latest signs? Have they been able to put signs together to form sentences? Leave a comment below and let us know!