(Please note: This post is sponsored by Laffy Taffy as part of their 2019 Squad Ghouls Halloween campaign. Be sure to check out the hashtag #HafftoLaff to see more other DIY costume ideas and be sure tag your family's costume pictures for a chance to be featured on their Instagram page!)
Let's be honest, sometimes parents wait until the very last minute to get things done (not you of course!) But hey, life is busy so I totally understand. If you haven't had a chance to buy a Halloween outfit for you, or your children, yet…then this post is for you! I'm going to show you how you can make an awesome DYI Halloween costume on the cheap!
DYI Stick Figure Costume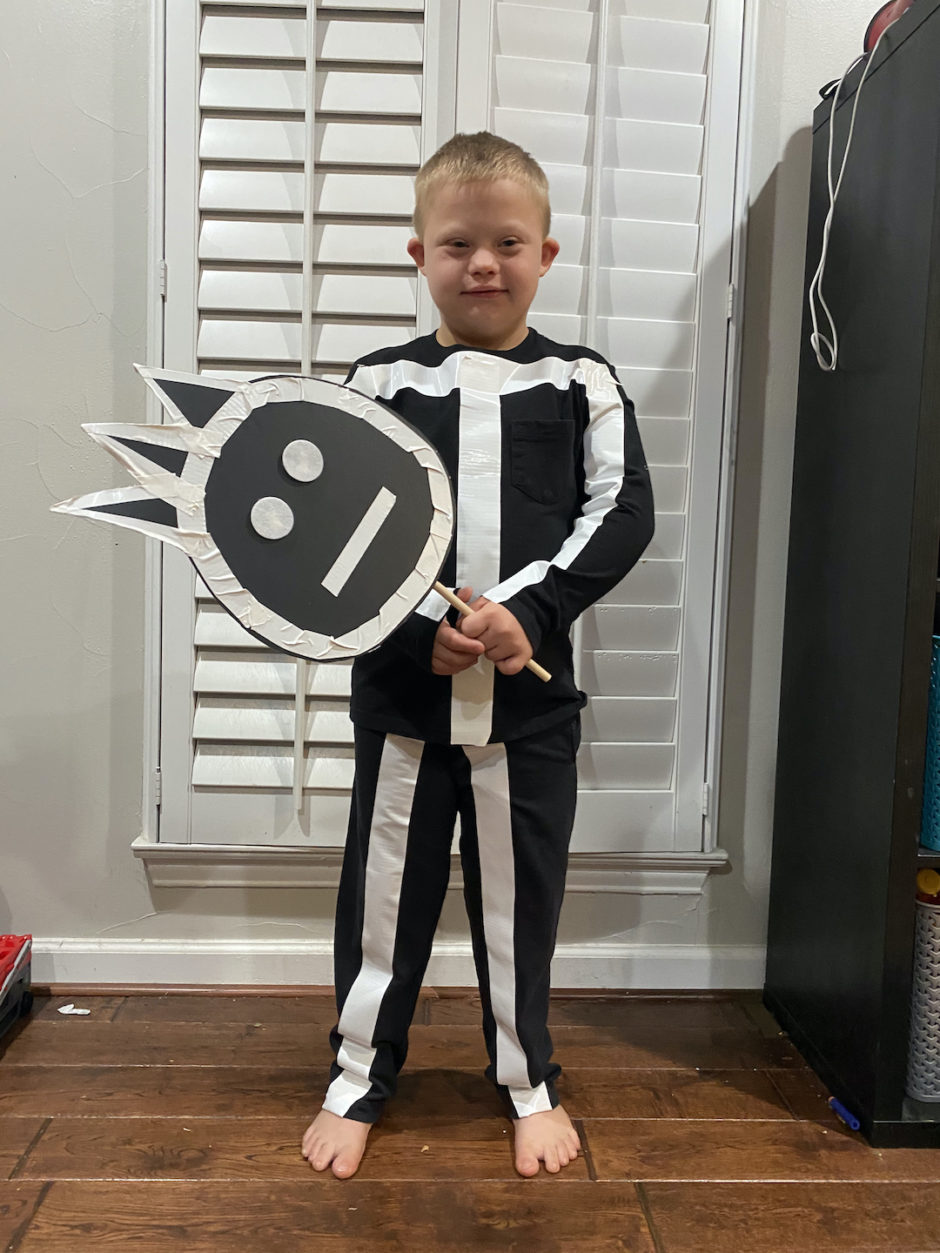 You should be able to find the following items (or close substitutes) at your local Wal-Mart or Target.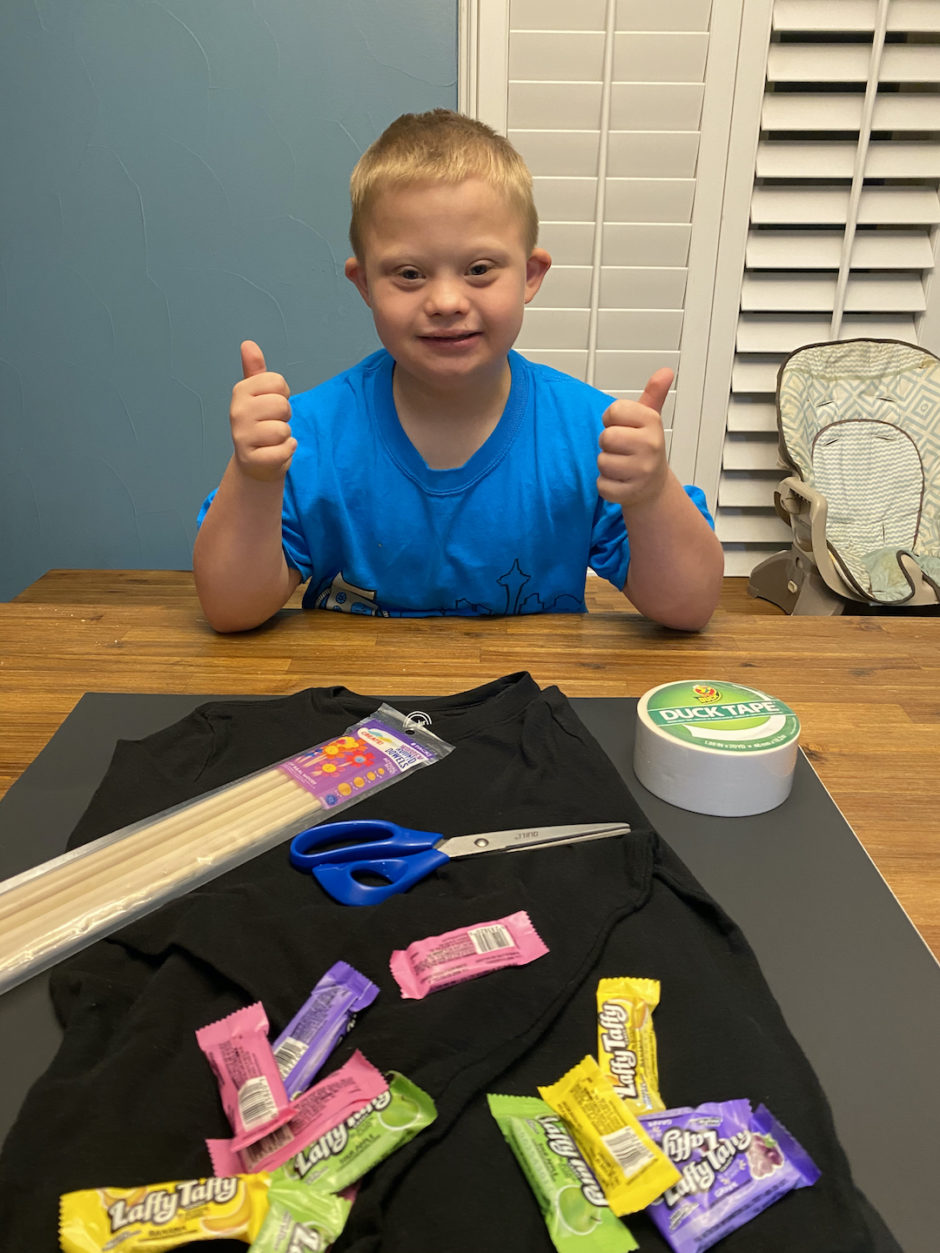 Long Sleeve Black Tee Shirt and Pants (we actually had these at home and didn't need to buy them.)
White Duck Tape
Black Foam Board
Scissors
Pencil / Pen / Marker
Dowel Rods
Laffy Taffy (these aren't required, but we suggest buying a bag while at the store to snack on while making the costume!) 🙂
Step 1
Place white tape down the arms, across the top of the shirt, down the center of shirt, and down the legs of the pants.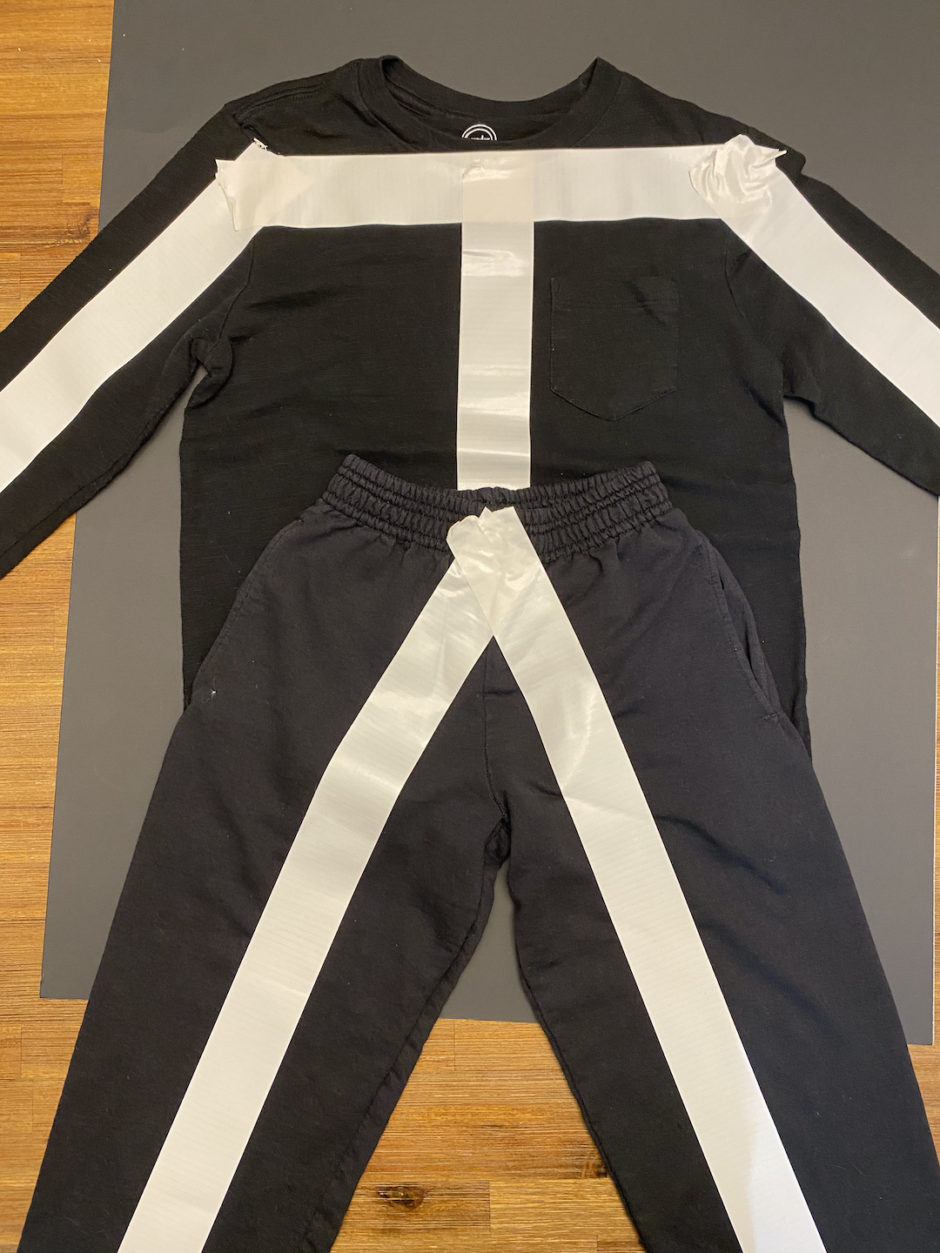 Step 2
Trace out face on foam board and cut out. Then place tape on the cut out to outline the face. (Note: we had a hard time with getting the tape to trace the round portion of the cutout and found that smaller pieces of tape work better.)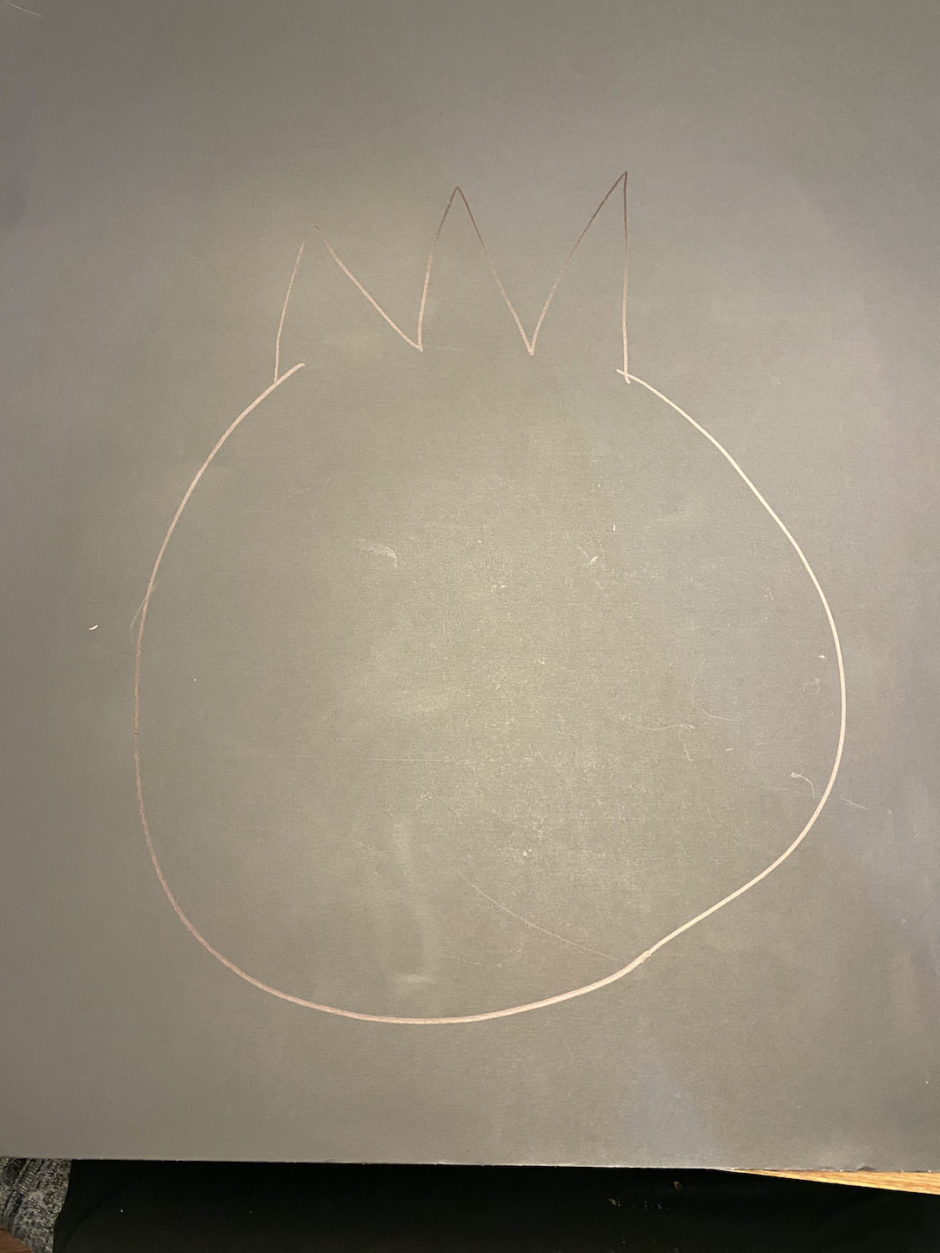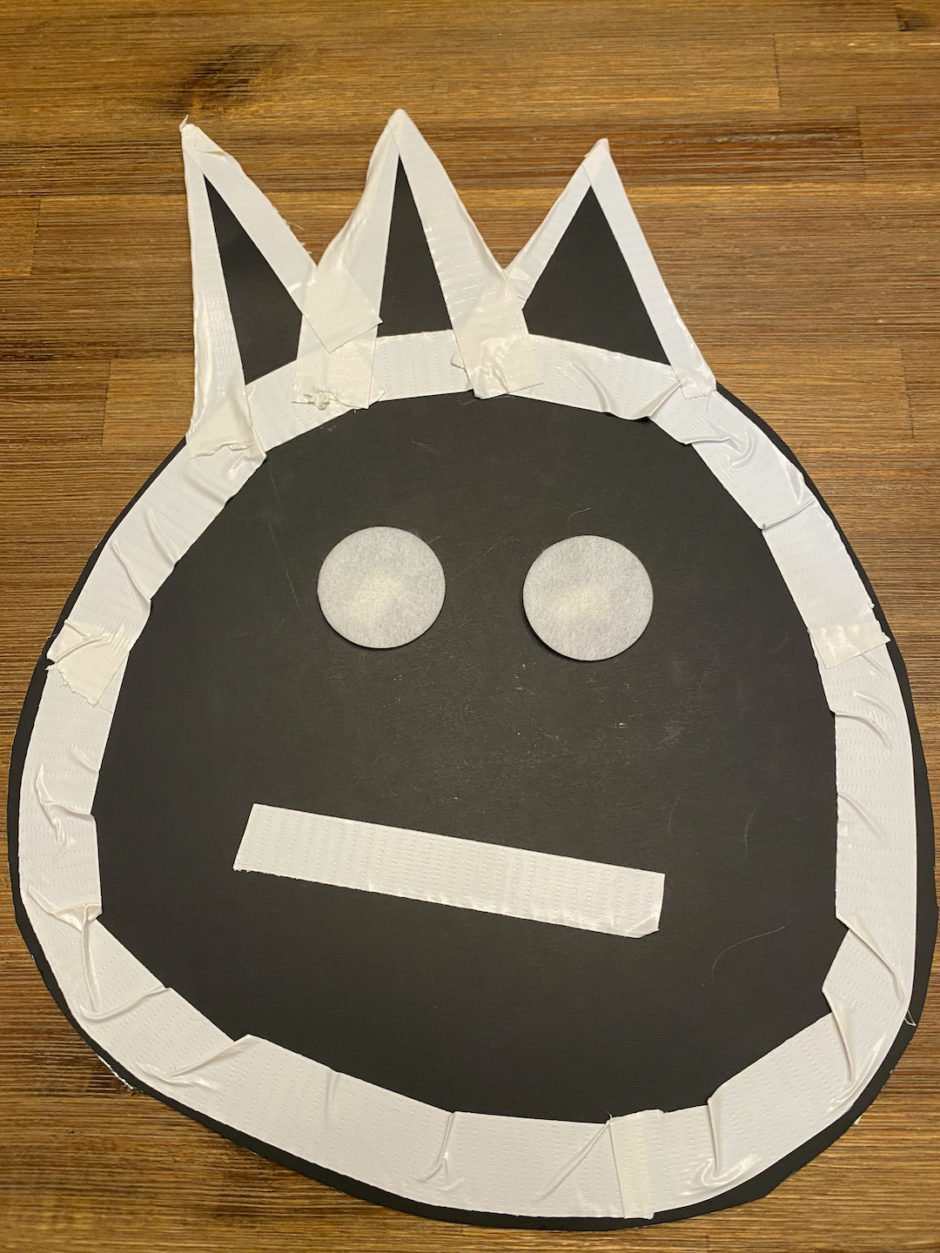 Step 3
Tape dowel rod to the back of the cut out face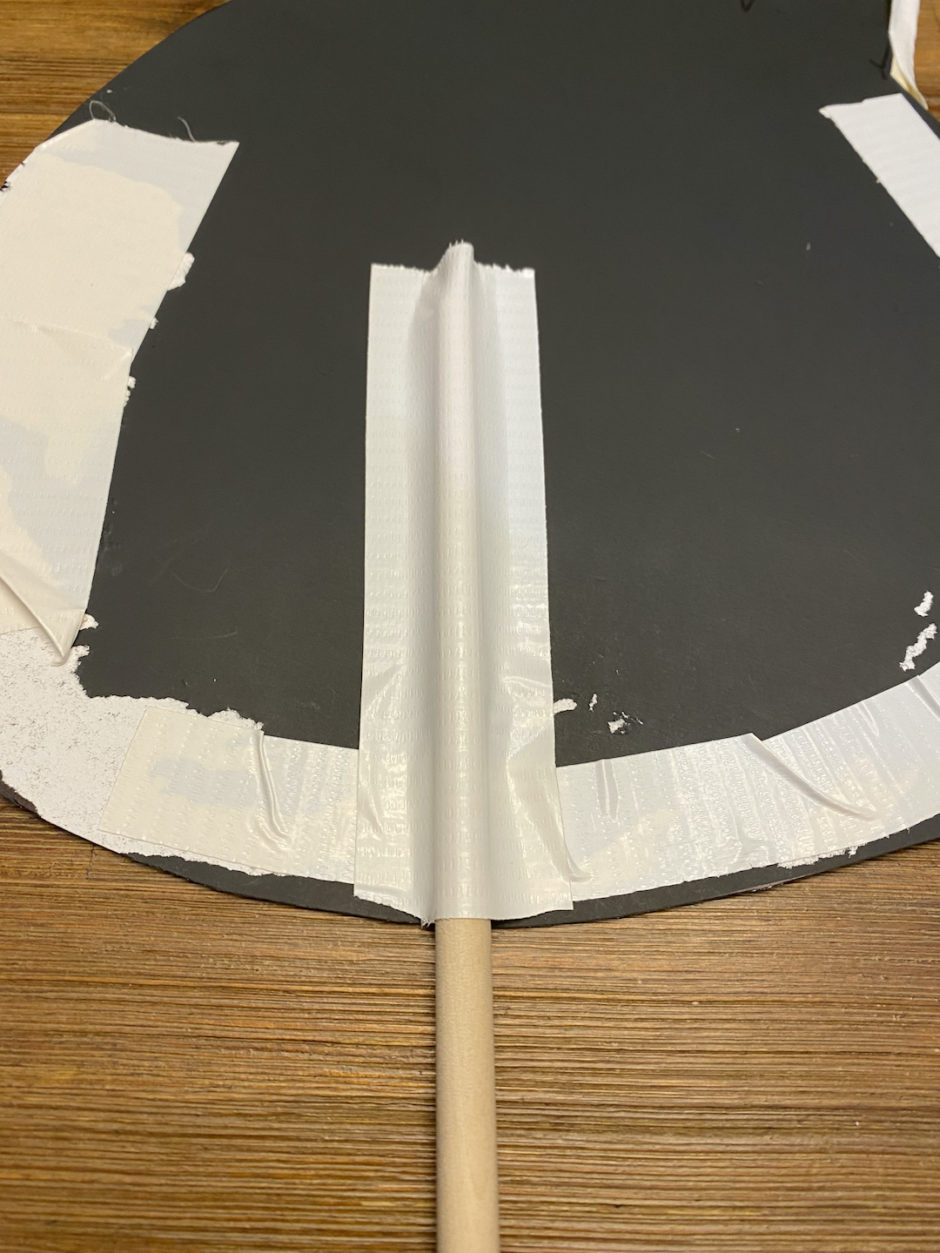 Go get that candy!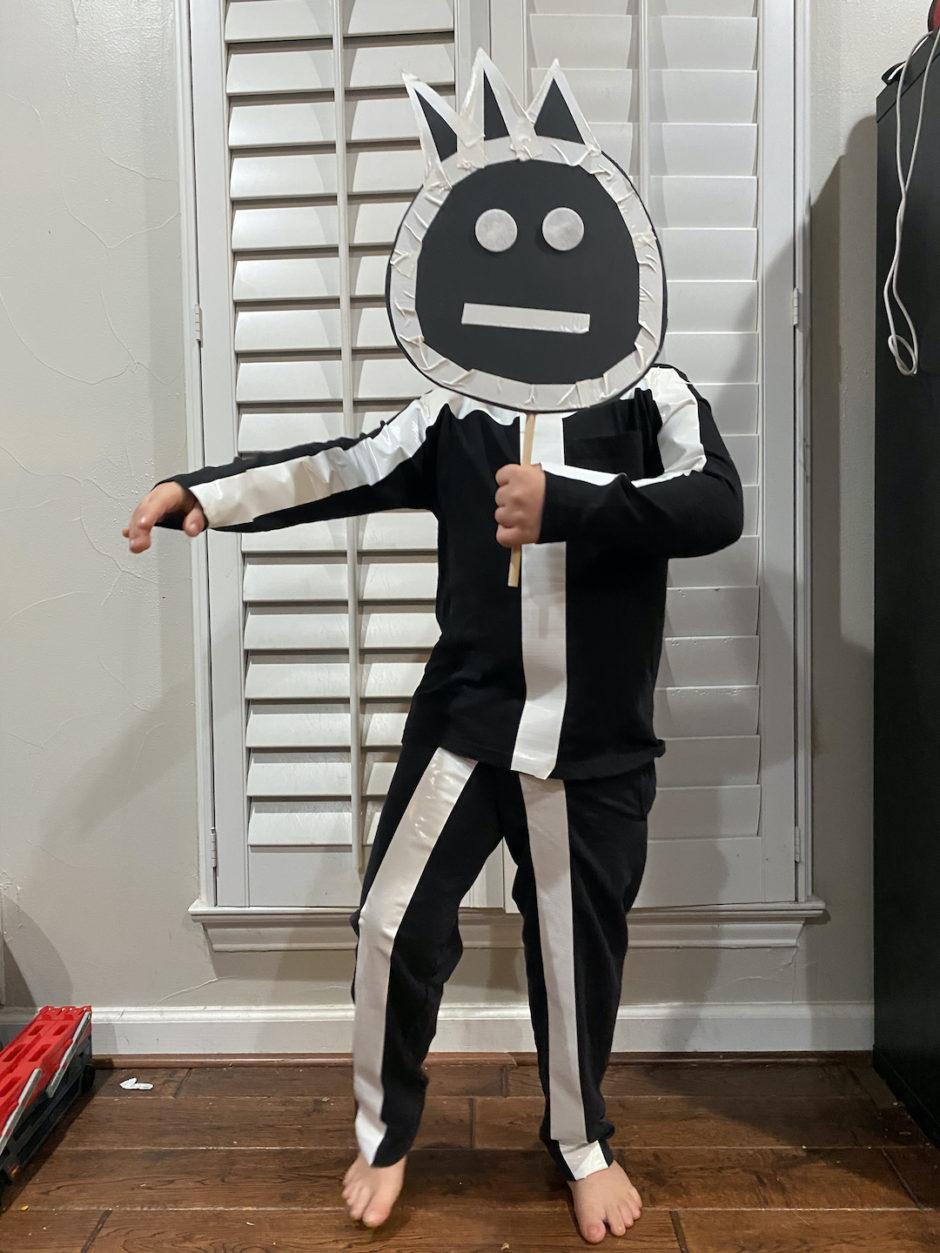 That's it. You're done. Go rock this DYI stick figure costume on Halloween! I honestly was a little surprised by how easy this costume was to make and how legit it actually looked. You could totally rock this in your neighborhood and you can fit right in.
Check out this video from Laffy Taffy for some more tips to make a DYI Stick Figure Costume
Are you going to try this out? If so, please be sure to share some picture in the comments and don't forget to share on Instagram with the hashtag, #HafftoLaff for a chance to be featured on Laffy Taffy's feed!