(Please note: We were provided a copy of Drop Squad and compensation, and the links in this post are affiliate links. However, we are still all about fun games in our house!)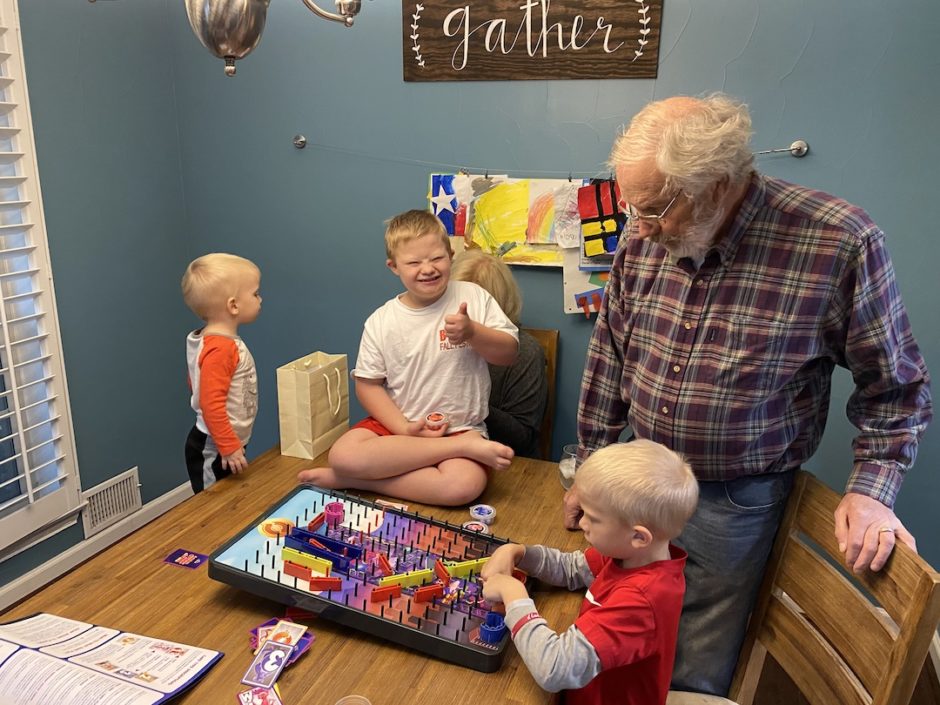 We're always on the lookout for fun and unique games for our kids and we were recently sent a copy of a fun new game called Drop Squad. Our children's grandparents are in town for the holidays and a chance to check out the game with our boys.
Drop Squad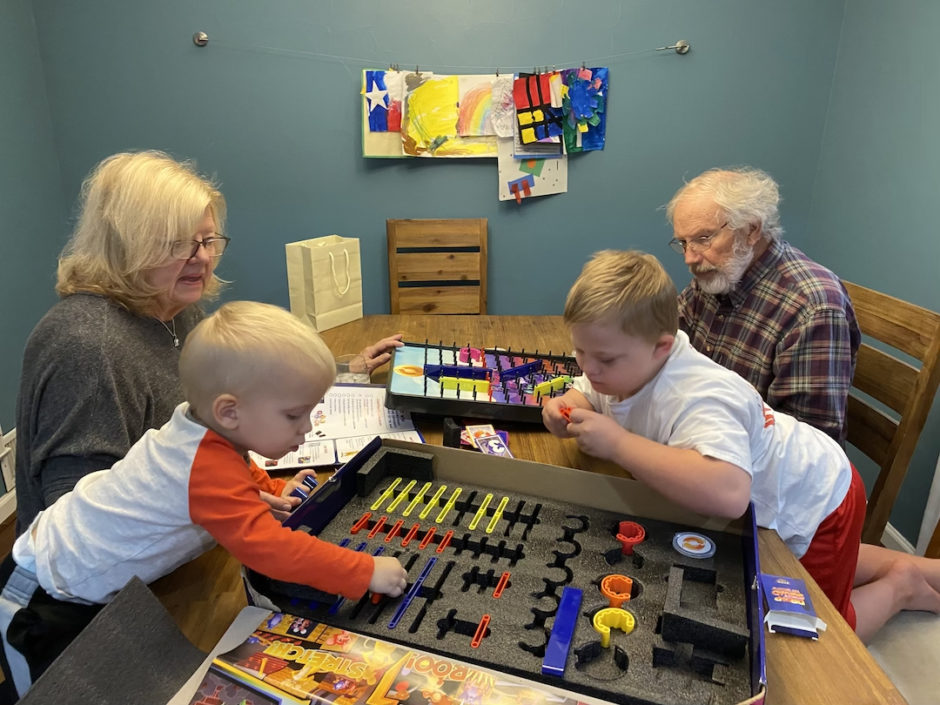 Drop Squad is a marble and Plinko style family Game for kids and adults. (Our kids like games that are interactive, like Mouse Trap, and they enjoyed interacting with all of the "parts" that go into this game.)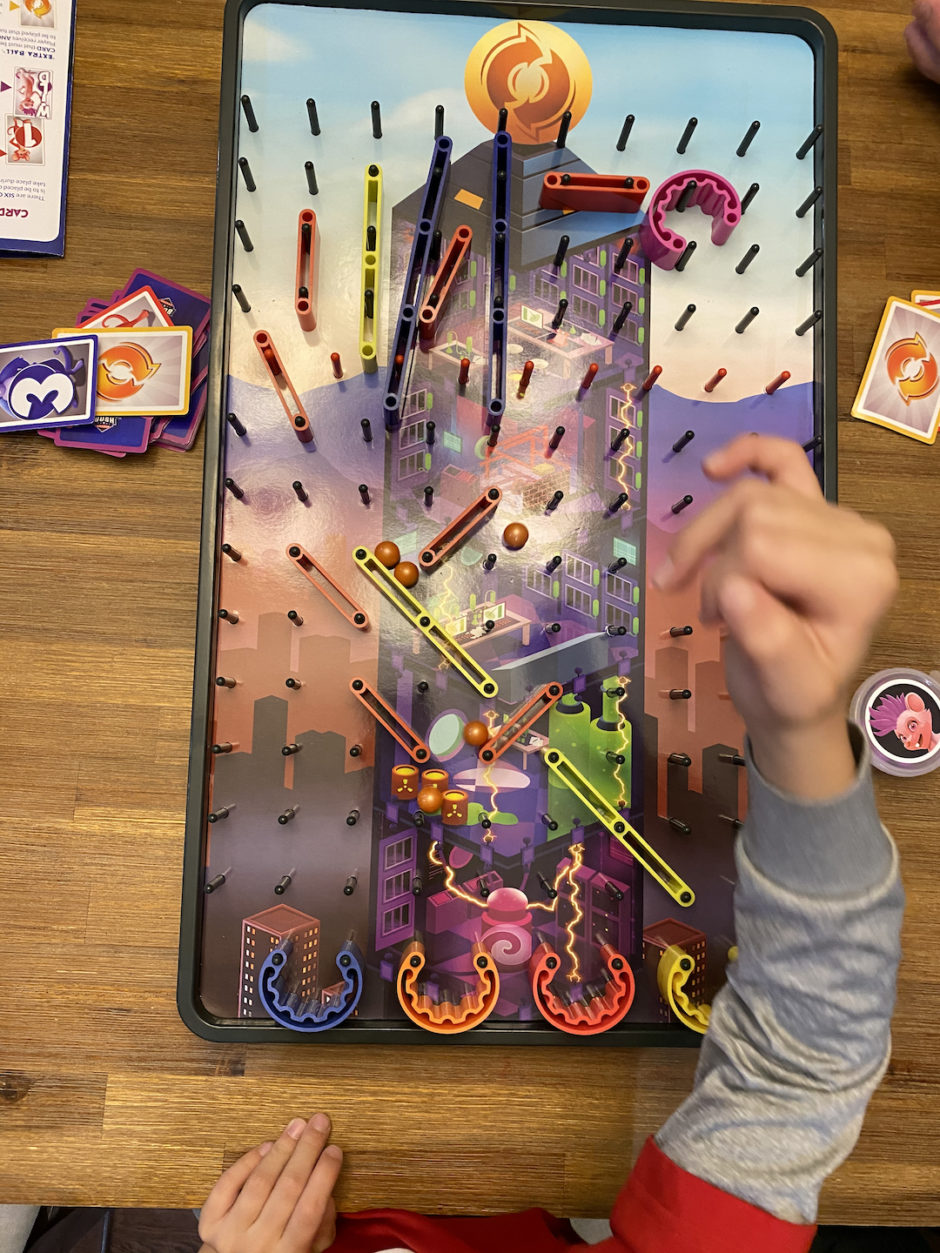 In Drop Squad basically each player is basically dealt a certain number of cards with a number on it. That number corresponds to a piece that the player can put onto the board in an attempt to guide your ball (that is "dropped" from the top of the board) into your colored "slot" at the bottom of the board.
The game sounds simple, but this is a lot of strategy involved. In fact, this is a game that could "grow" with your children. For instance, our children enjoyed dropping the balls onto the board but were to young to grasp the concept of strategically placing their pieces on the board in a way that allowed them to maximize their chances of their ball going into their slot (and minimizes their opponent chances.) However, I could see kids 12 and up really getting into this.
The game board and pieces are very sturdy and well made, and is bigger than the pictures make it look.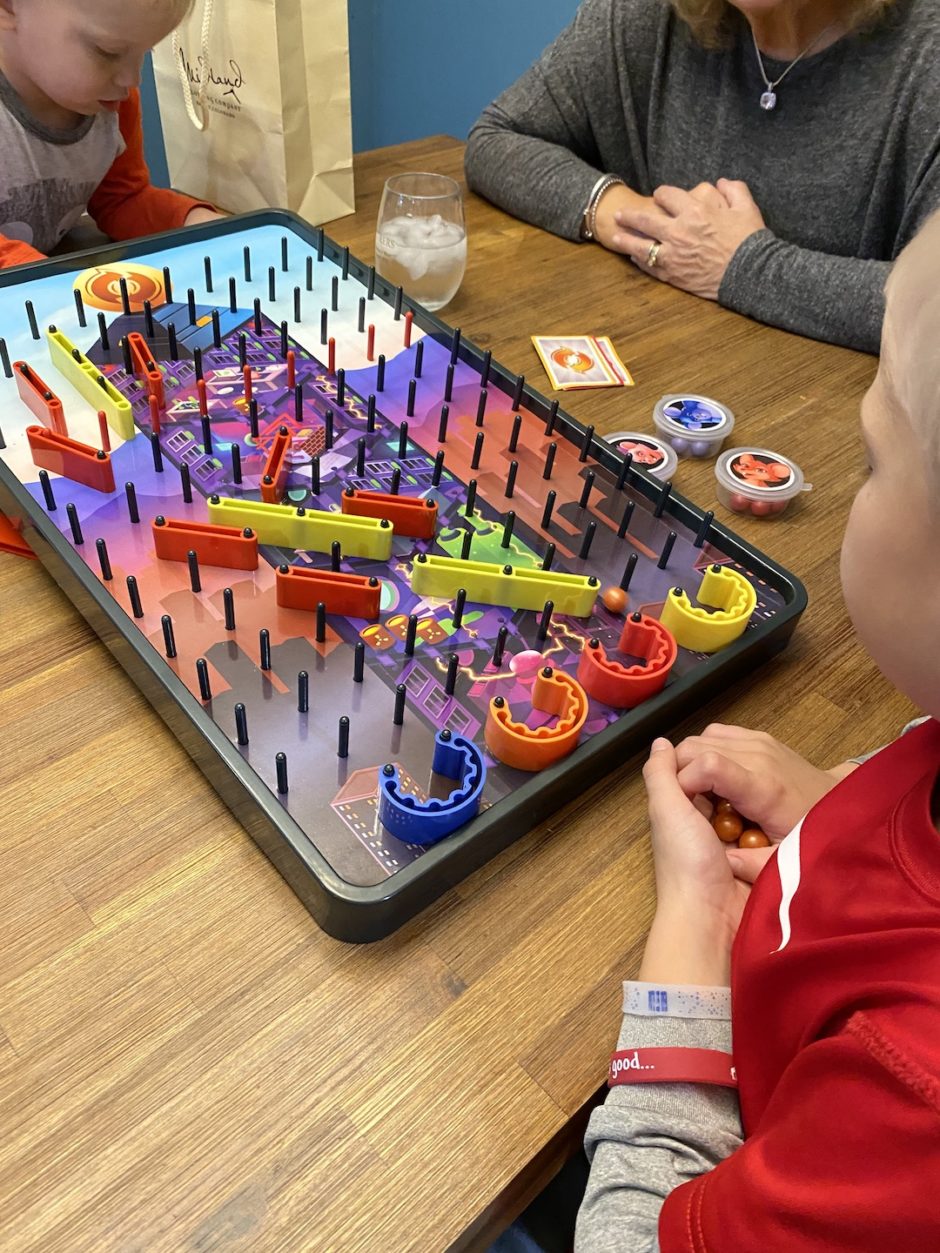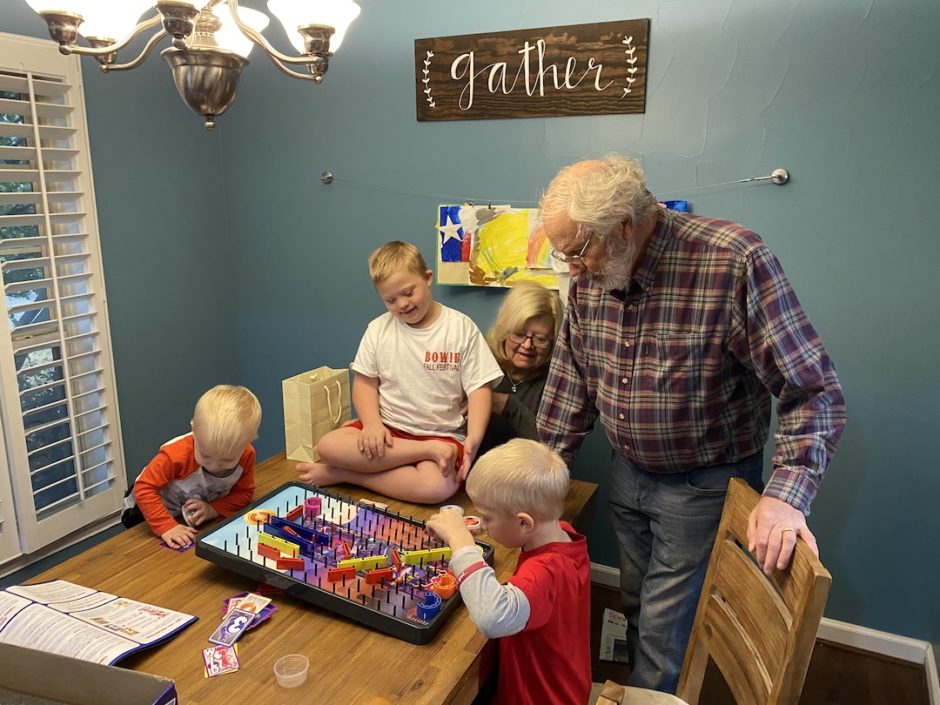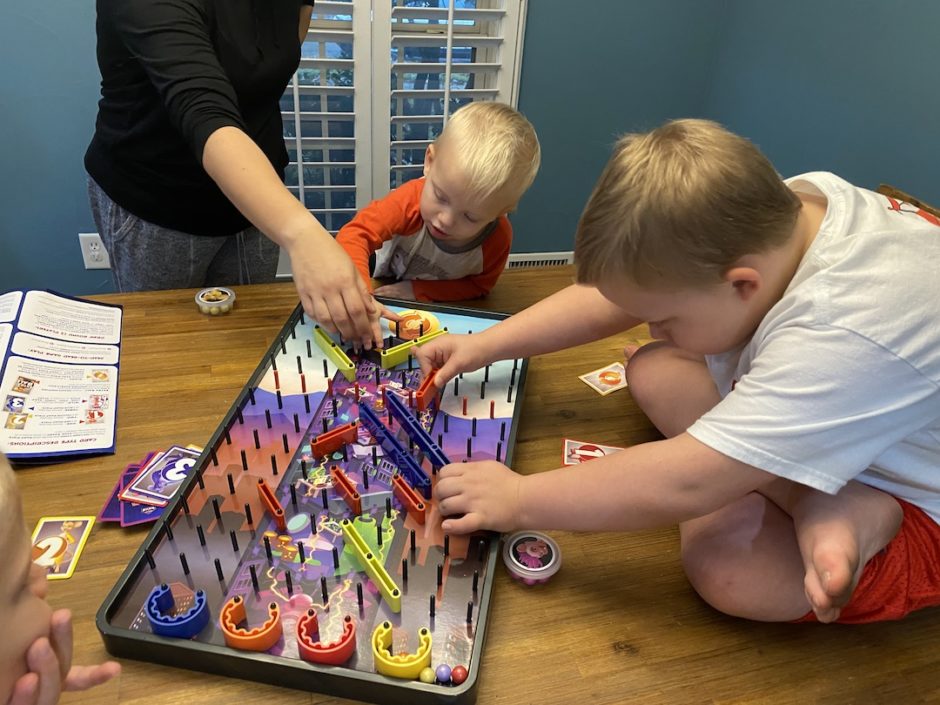 If your children are ready to graduate from games like Mouse Trap, I'd encourage you check out Drop Squad!
What are some of your children's favorite games? Leave a comment below and let us know!