After a fun day yesterday of walking around downtown Aspen and doing some baby signing times we decided to take Noah on his first cave dwelling adventure at the Glenwood Caverns Adventure Park.
The park is at the top of the mountain and you have to ride a gondola to get to it…the skies are amazing!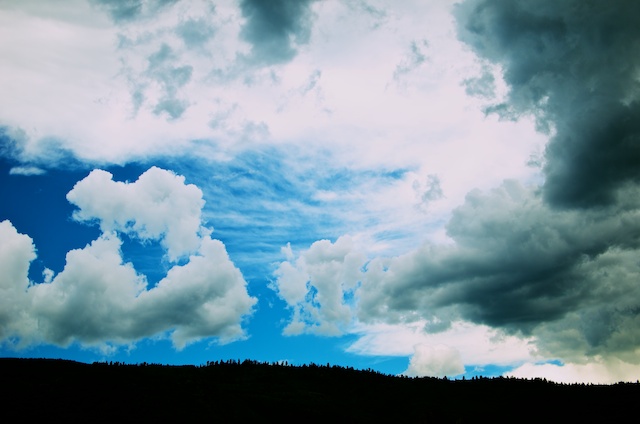 We finally made our way up the mountain and into the cave.  Even though it was dark (and apparently stocked with dinosaurs) Noah had a blast!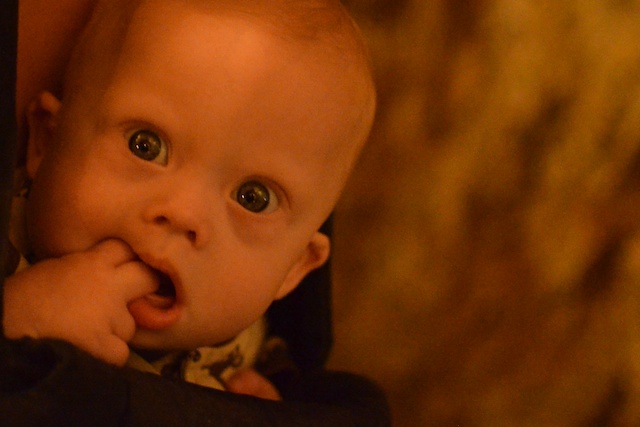 After the hour and a half tour of the cave (and realizing how out of shape I am!) Abbie's parents offered to hang out with Baby Noah while we rode a few rides!  Oh, and as we were waiting in line to ride the giant canyon swing (yes the same one in the video) there was a lighting storm that shut the ride down so we didn't get to ride it.
Thank you God.
I'm pretty sure my wife didn't pay attention to the signs that said "put your brake on when going around curves" because I didn't see her once the whole way down the mountain!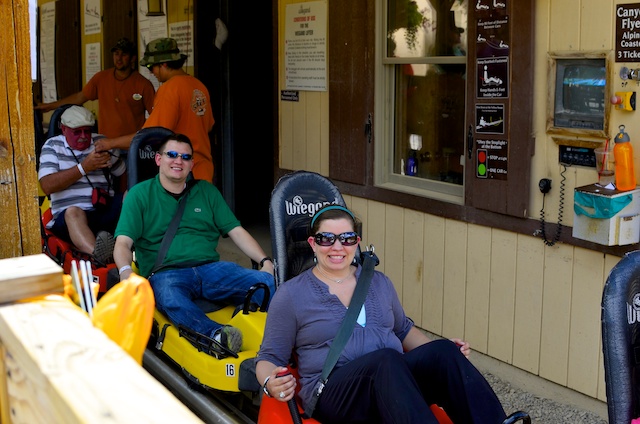 The Caverns Adventure Park is a super fun place, and if you are ever near Aspen I highly suggest visiting.
S'Mores, Cars, And Fun!
After getting back to Noah's grandparent's house we decided to see how Noah would do driving a classic car for the first time, he did great……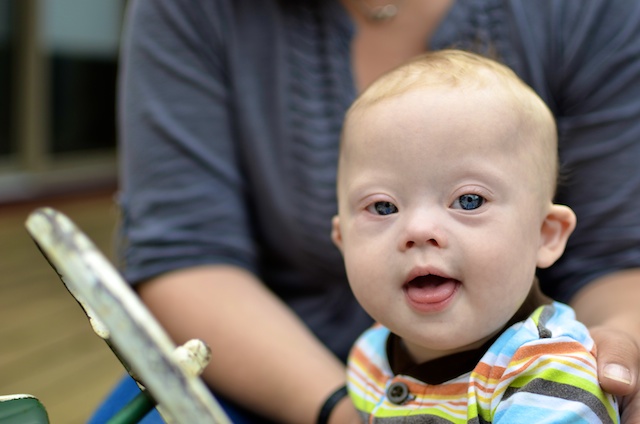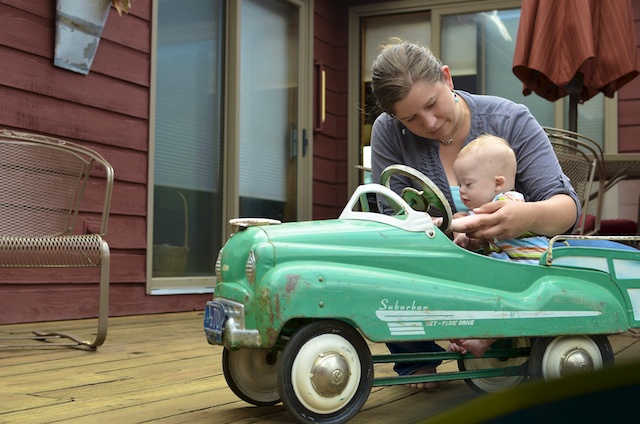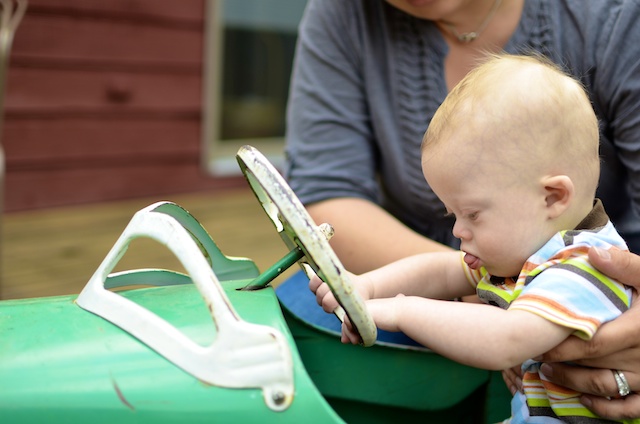 …..and then he was ready for a nap!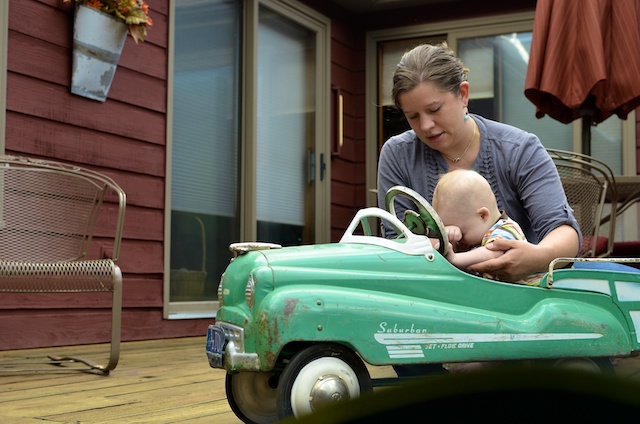 And, since he enjoyed riding an elephant, and a rody horse so much, we thought he'd like to try the swing out.  And, of course he did!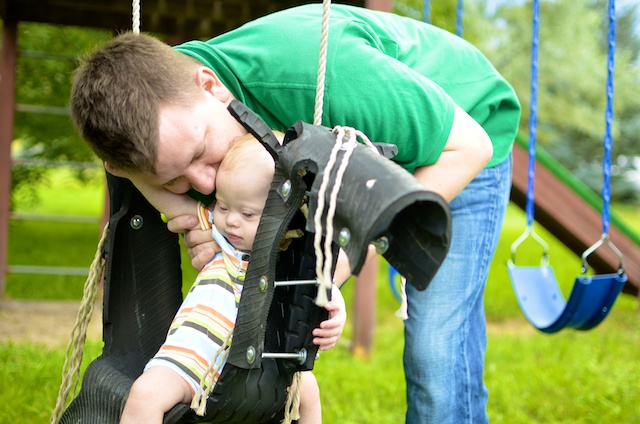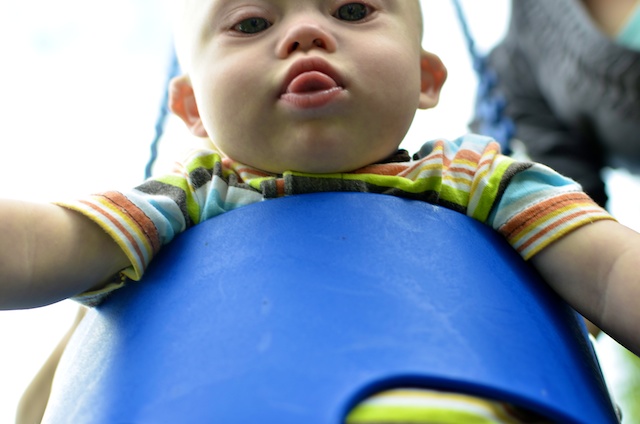 You can't see it in the picture, but this was actually a full on double rainbow.  What does this mean…!!!! 🙂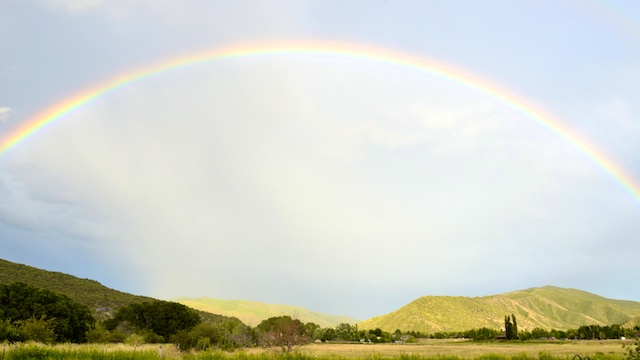 I can't get over how amazing the skies are in Colorado.  Wow!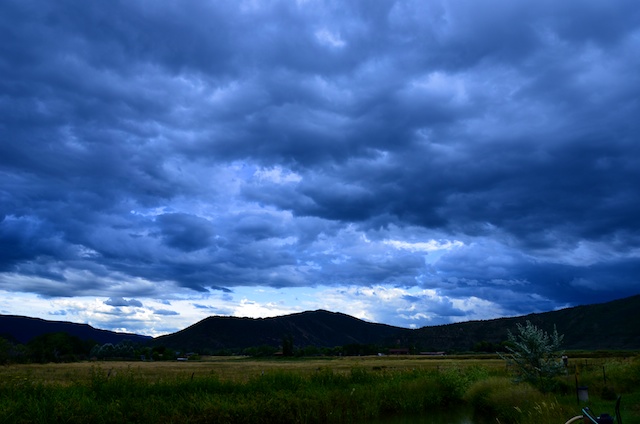 On our last night at grandma and grandpa's house we were surprised with one of my favorite treats after dinner….s'mores!
Noah was inside sleeping like a baby this time, but I can't wait for the day when we can all hang out by the fire snacking on s'mores together.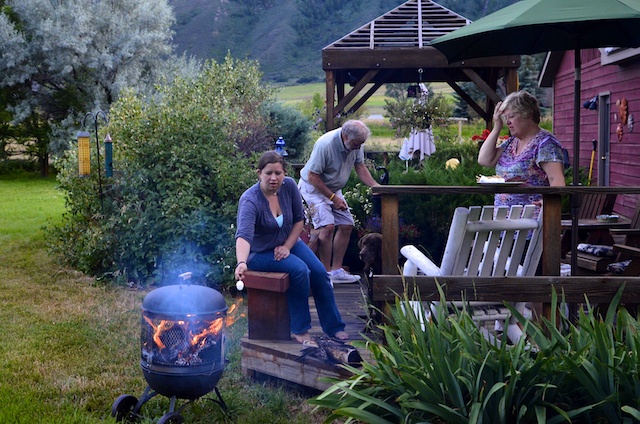 We've had a great time hanging out at my wife's parents for the first leg of our vacation. We are so thankful for all of their support and love. Noah is blessed to have such wonderful grandparents! (I mean how many grandfathers do you know that play angry birds with their grandsons???)
How often do you get a chance to hang out with family / grandparents? Also, I was thinking about family how much I used to like family reunions as kid, and I get worried that with all of our awesome techonology we'll replace potluck dinners with Skype conference calls.  I hope not.  Do you and your family still do family reunions? If so how often?