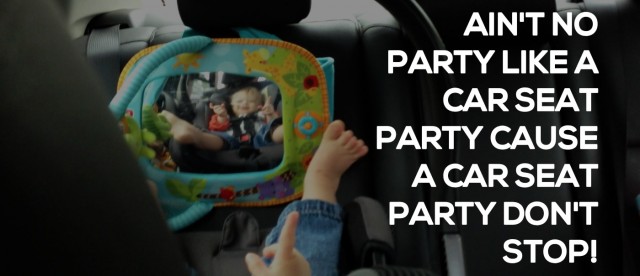 One of my favorite things about our little boy is how much he likes to dance! I absolutely love it, and could honestly watch him do it all day. What's really funny is much of a hip-hop fan he is. I'm not kidding!
If a hip-hop song is on (in this case, Kris Kross) he'll dance his little face (and feet!) off and when it's over, or if I change the station or turn the volume down, he'll say "more" "more "more" until I turn it back on!
It's seriously the. cutest. thing. ever!
Be sure to click play on the video above and watch his little feet and hands bob up and down to the music.
And in case you want more feel free to see him dancing to "Call Me Maybe" or Justin Timberlake's, Mirrors.
…or Bye, Bye, Bye! 🙂
Man, oh man, I love this kid!
Does your child like to dance? What's his or hers favorite music to dance to? Leave a comment below and let us know!