(Quick note: We received a discounted stay and complementary rides at the zip line park in exchange for sharing about our experience on social media / on the blog. However, this doesn't change the fact that we think all of the below is AWESOME!)
Around the middle of March I picked up our two oldest sons for spring break and would have never guessed we would't be coming back to school this semester! COVID-19 has changed so much, so quick.
We like to travel and wanted to get a change of scenery, but we weren't ready for hotels and air travel so we decided to make a road trip to Broken Bow, OK and stay in a vacation home rental.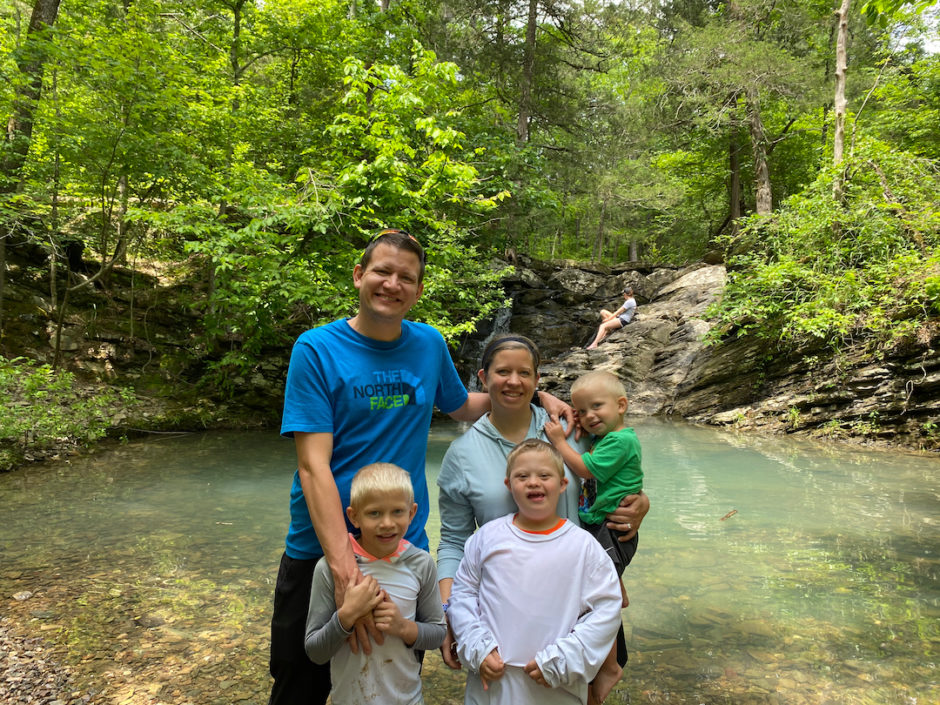 If you've never been to Broken Bow before, it's small lake town about three hours north of Dallas. Although it's close, it feels like you are worlds away. I have to say, after being basically in our house for basically two months, it was SO nice to get out and about.
Hilltop Lodge
We stayed at Hilltop Lodge which is a vacation rental property. We live in the city, so it was fun for the boys to get to spend some time out and about in nature.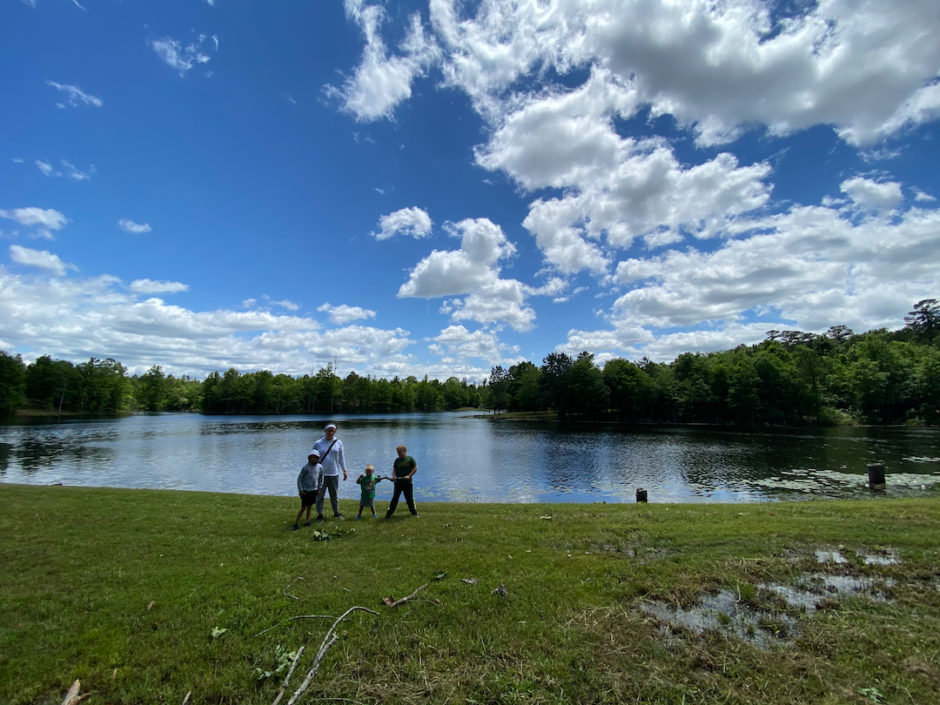 The house we stayed had a game room, a huge back yard with it's own lake, had six bedrooms, tons of hang out place, and on top of the the man who manages the property was super nice! If you're looking for a great spot to vacation with your family (or multiple) families, I highly suggest taking a look at this property or some of their others. If you're like us, and aren't quite ready to go to a hotel, you may find a vacation home rental to be a good fit. You don't have the crowds that you may find in a hotel, and you can bring your own cleaning supplies to do a once over before you settle in if you'd like. Our kids had a blast in the home we rented and we would totally come back here again.
Noah's First Zip Line
One of my favorite qualities about Noah is he's a thrill seeker! We had a chance to visit to Rugaru Adventures and go their six line zip line course. If you visit Broken Bow, I HIGHLY suggest you do the same. It was so much fun.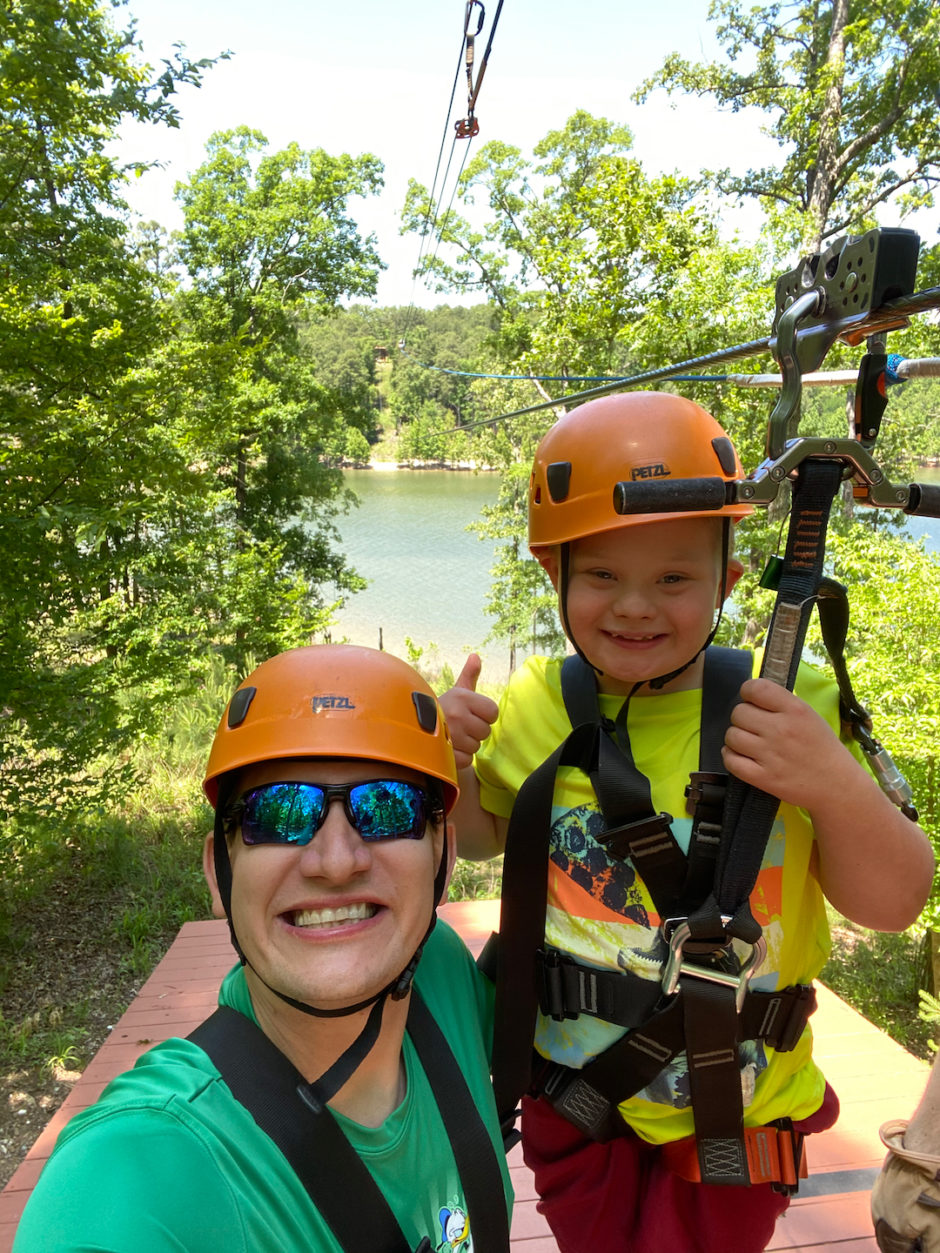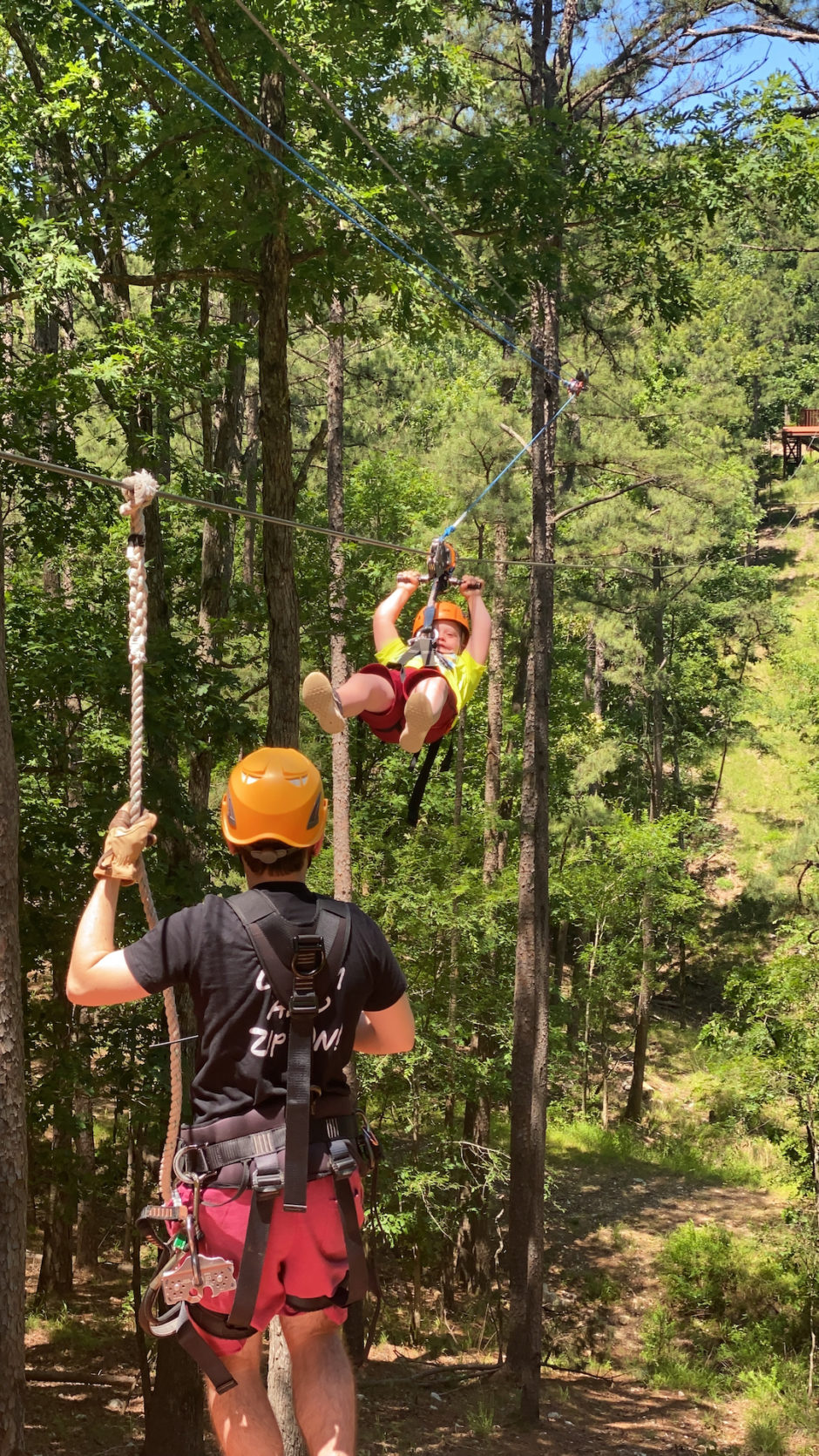 The Great Outdoors
It's amazing that all of this nature is only a few hours drive from where we live. We had a chance to visit Beaver's Bend Park and also check out an awesome waterfall that was off the beaten path. (We got lost not once, but twice, before we actually found it!)
Our kids had a blast playing in the streams (but not so much of a blast going on the long hike!) 🙂 Side note: if you visit, be sure to check yourself for ticks. We came home with a *few* hitchhikers.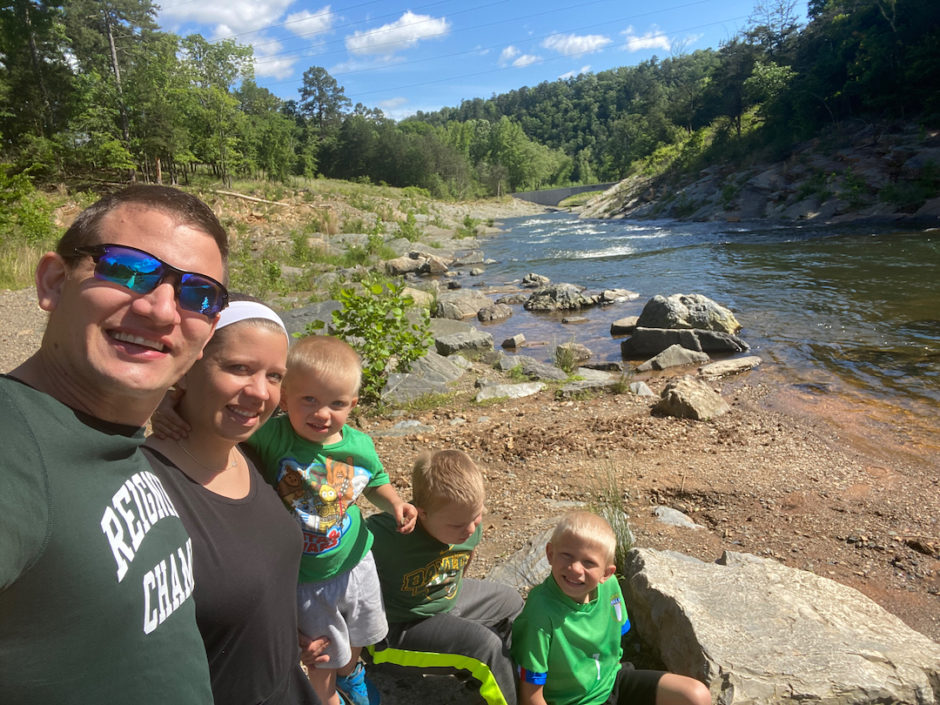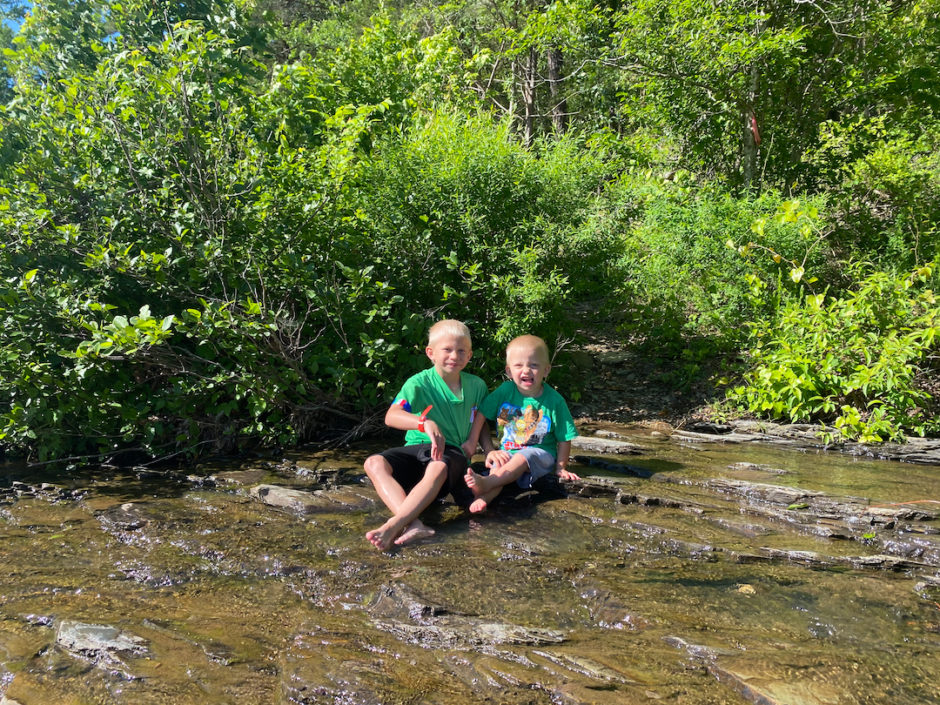 We had a blast in Broken Bow and can't wait to go back! If you're looking for a fun family vacation, I highly recommend checking out the properties on Exploring Broken Bow Lake. On a side note, if you're looking for an investment property (or a fun place to visit) the owner of the "Tranquil Skies" property is looking to sell it. If money was no object, I'd totally be in on this! If you're interested in talking to the owner about this property you can reach out to him directly. Check out the amazing footage of the property below!
Have you visited Broken Bow before? If so, what did you think? What are some of your family's favorite vacation spots? Leave a comment below and let me know!