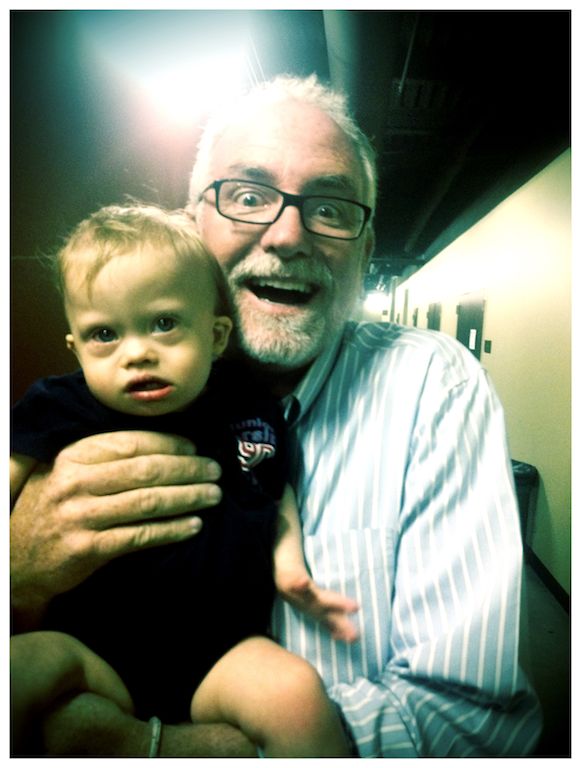 In case you're wondering who that man is that looks like he's freighting our son, he's Bob Goff, author of one my favorite books,
Love Does
(and a friend of ours.)
Don't worry, he's safe.
Noah and I picked him up from the airport when he came in town to speak at Catalyst Conference. By the way, here's a random fun fact; Bob is an adjunct law professor at Pepperdine Law School, and has an office on Tom Sawyer island at Disney World. I'm not kidding!