Every since Noah's first birthday we've been slowly transitioning him from a bottle / purred foods, to more big boy foods….and he's doing great. We haven't ran into any problems (yet) with him not wanting to eat certain kinds of food, or refusing certain textures. We've been pretty impressed.
Noah's occupational therapist has been having Noah touch and feel a variety of different objects and textures, which is a great sensory exercise. One suggestion (although a messy one) was to let Noah play with his food and eat his hands as much as possible. When I say play, what I mean is to simply allow Noah to run his fingers through (and eat) things like apple sauce, pudding, jello, smash cakes and various other items that will give his hands various sensory input. It's messy, but it sure makes for some cute pictures. 🙂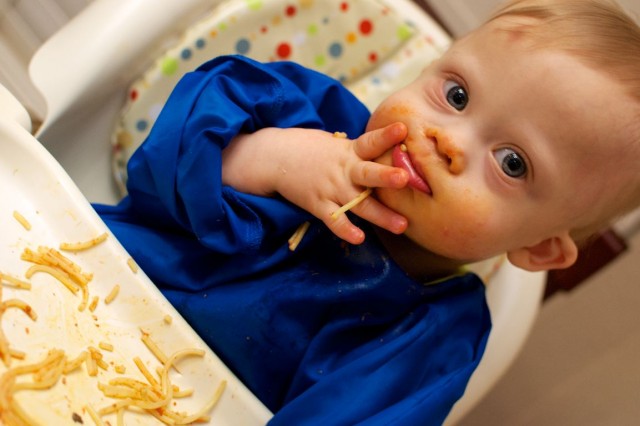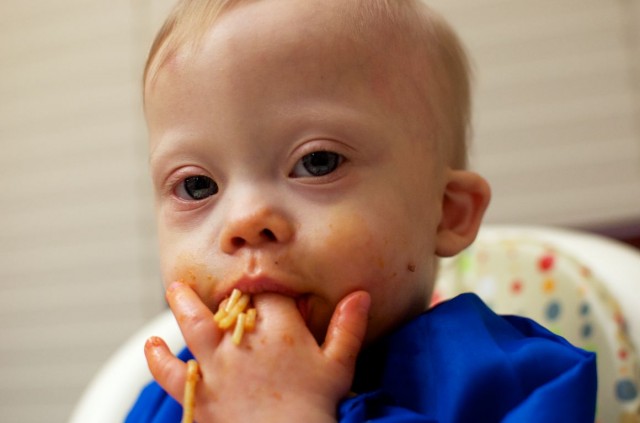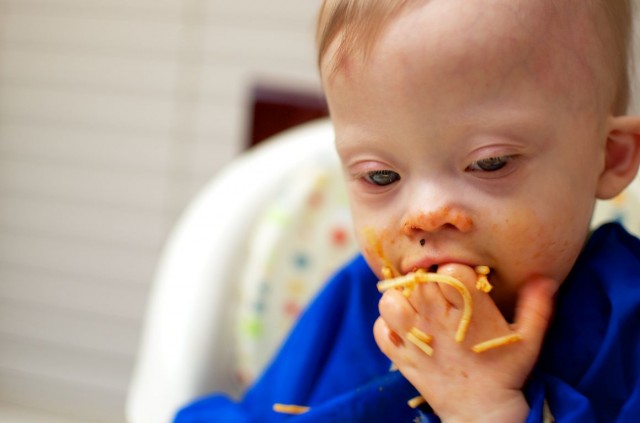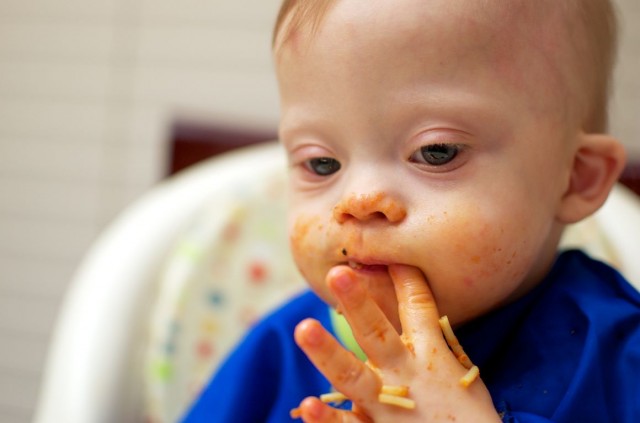 In addition to letting Noah play with his food, we've been trying to have him eat with his hands as much as possible, which he really likes. Tonight was his first go round at eating spaghetti, and as you can see, he really enjoyed it. In addition to just tasting good, letting him eat the spaghetti with his hands made for some more great sensory input. If you think about it would seem like spaghetti is sort of a hard thing for a growing baby to eat with their hands; it certainly feels different than other types of foods. It's slick, sort of slimy, slippery, maybe a little hard to hold, etc. But he handled it like a champ. I was impressed. 🙂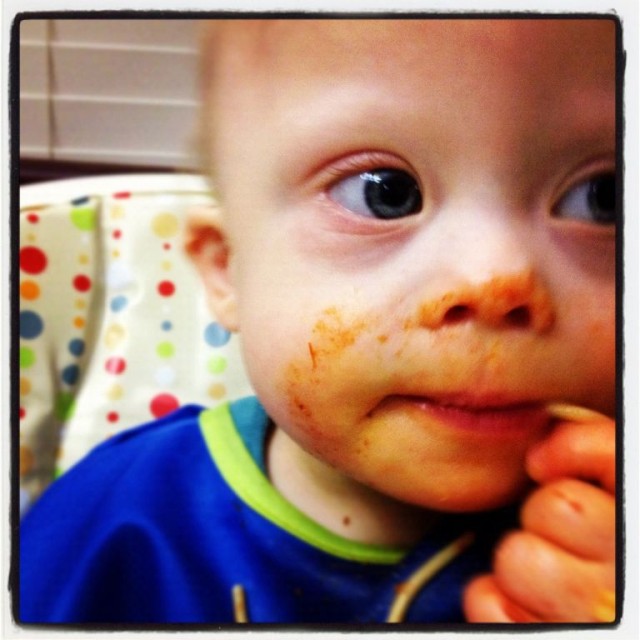 Are you letting your child eat things with his hands? If so how do they do with that? Are there any food that they outright don't want coming any where near their mouth? And if so, when did you first notice them not liking that food or have they always not liked it? Leave a comment below and tell us about it.