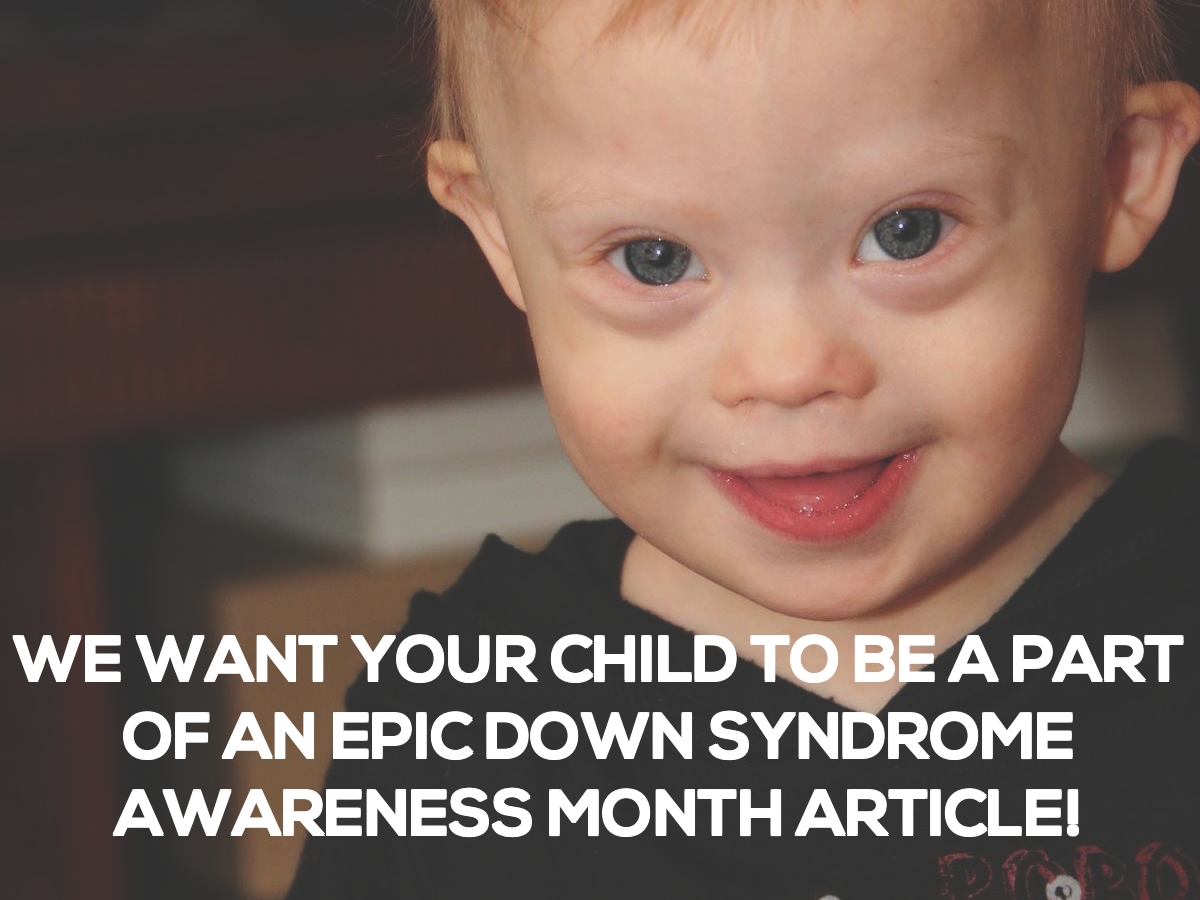 **Update: Thank you to everyone who shared a picture of their child and a quote! They are all amazing! Ellen Seidman from Love That Max selected the photos  quotes, and wrote the article for Babble. The Article is now up and I encourage you to check it out, and share it. I also plan on using everyone else's pictures and quotes on an upcoming post on my blog! Read 21 Things People Don't Get About Kids With Down Syndrome on Babble!**
I'm working with a writer from Babble.com who's writing an article for Down syndrome awareness month and I would love for you to be a part of it! Most people have no idea what it's like raising a child with Down Syndrome or what it's like to be born with Down syndrome, the hope of this article (and Down syndrome awareness month) is to help people learn more about kids with Down syndrome.
This is going to be an awesome article, and I would love for your child to be a part of it! The title of the article will be "Things People Don't Get About Kids With Down Syndrome" and if you're interested in having your child be a part of the article (which I hope you are) you'll need to leave a comment below with the following:
Your child's first name
Your child's age
A quote about what people don't get about kids with Down syndrome
A picture of your child (you can attach pictures in the comments)
We'll select eight pictures to a part of the article and to be considered you must include all the information above.
I'm excited about this article as I know it will help the world learn more about children with Down syndrome (and that's a good thing!) I'm also excited to see your child's cute mug in this article along side Noah's! By the way, be sure to sign up for our email list (if you aren't already) by entering your email in the form below t0 be notified as soon as this post goes live!
I can't wait to see all of the quotes and pictures you share in the comments, and especially can't wait to share this article from Babble with you!