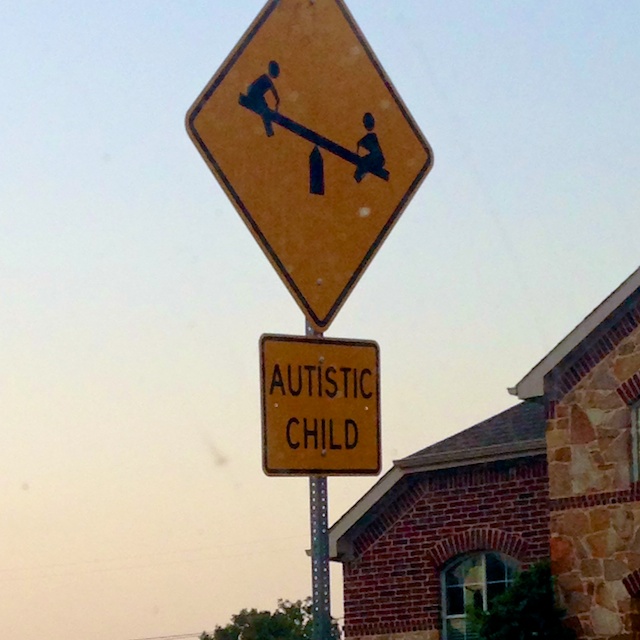 As I was driving home from our monthly

Rockin' 21 party

tonight I passed this interesting street sign in the middle of a large subdivision. The bright yellow street reads, "

Autistic Child

"(people first language?) and pictures two children playing on a see saw. There was also a matching street sign across the street from this one.
I had never seen a street sign like this before so I snapped a quick picture. (I hope the people who live here don't think I'm a creeper or anything. Ha!)
I'm super curious since I've never in my life seen one of these signs; have any of you ever seen on these signs before? If so, do you know what they are for (I'm assuming so people will slow down.) If the city / sub-division pays for them (I'm assuming they don't.) And if the parents have to get permission from the city / sub-division? (I'm assuming they do.)
I can see pros and cons of having a sign like this in front of your house. What are your thoughts on the "Autistic Child" Street Sign? Leave a comment below and let me know.