This post is going to be a little different than usual, but today's video marks such a significant event in my life I thought I'd share with you guys, and tell you a little bit about my story before becoming Noahs Dad in the process. The story behind the story so to speak.
So I hope you'll accept my apologize for Noah only being in about 3 seconds of today's video. However, I included lots of pictures from our weekend to make up for it.  And don't worry, tomorrow's video will be jammed packed with lots of Noah cuteness.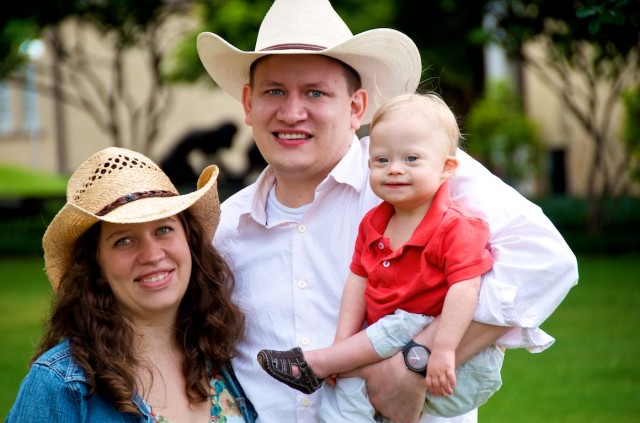 At the pre-graduation ho-down. Noah isn't a big fan of cowboy hats.

Those moments you think will never happen….sometimes do.
Sometimes in our life there are moments that we think will never happen.
They seem so far off.
So impossible. So unlikely to ever happen to you that when they do, it's almost unbelievable. Like you're watching a movie and your watching s a character playing you, doing what you wish you were doing.
Then you realize it's real. The event really happened. It's really you. Doing something you either dreamed you were doing, or doing something you never in a million years thought you would be doing.
That's what today was like for me.
Today I Received My Master's Of Theology (ThM)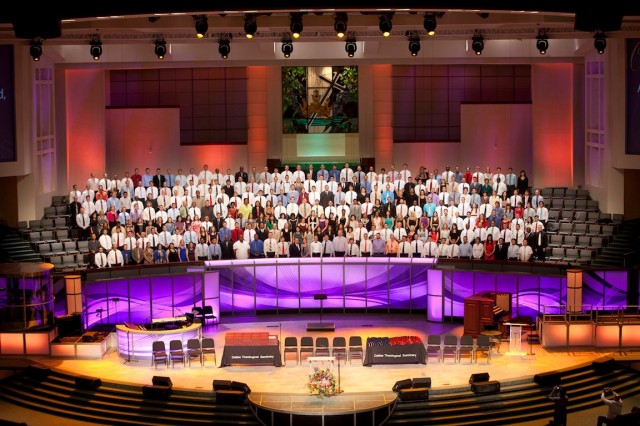 The class of 2012!
But to quote one of the first phrases in To Kill A Mockingbird, …It started long before that."
I'll save you the long back story, but I'll tell you this: 15 years ago no one (especially myself!) would have ever thought that I'd one day be receiving a Master's degree, much less a Master's of Theology from Dallas Theological Seminary. But after a five very long years it happened.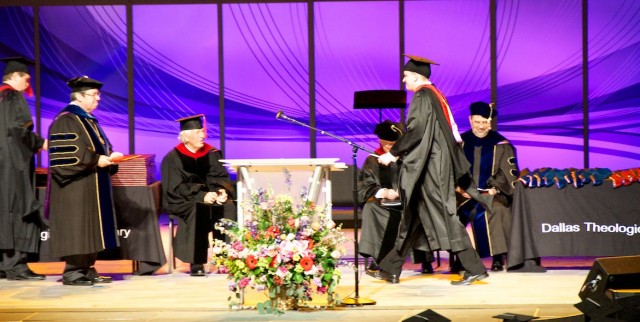 "I can't believe we let this guy in here…"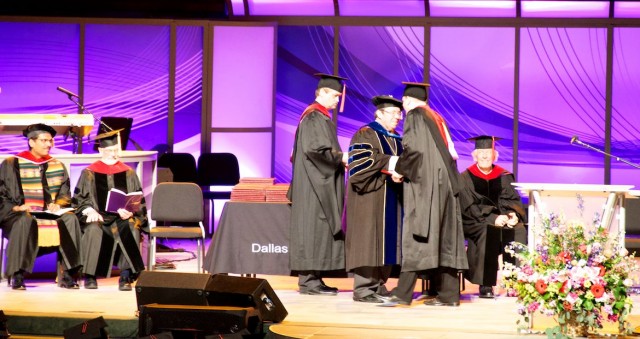 "I'm going to double check your admission application on Monday…"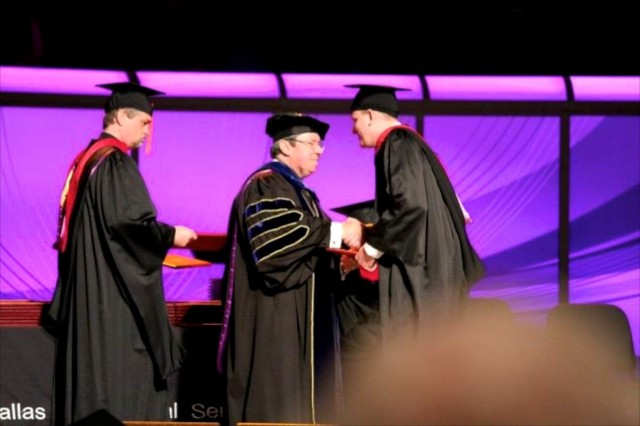 "No, seriously. We are."

And I seriously can't believe it. Today as I walked across that strage I was once again reminded that God is faithful. And He can do things in and through your life that you never thought possible. It's amazing. And I'm humbled.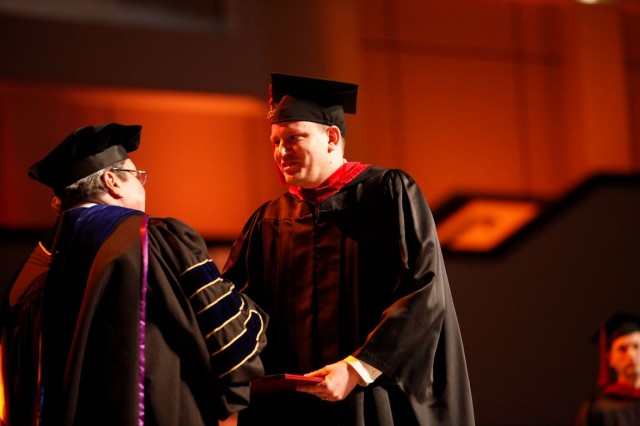 It's real! I really did it! Woot!
A Few Thoughts On Seminary, Religious Crazies, And Cool Pastors
For those of you who only knew me from as "Noah's Dad" l wanted to take this opportunity to share a little bit of my story with you. If you have any questions about any of the stuff I talk about in today's post, feel free to  ask them in the comments. I don't mind at all.

Why I Hesitate to Tell People I Went To Seminary
I wrote in a previous post a little bit about what a seminary students' actually like. But to be honest, I hesitate to tell people I went to seminary because there are so many misconceptions about people that go to seminary, that are pastors, that are "in ministry," etc. I'm also well aware that lots of people have been hurt, judged,or treated wrongly by a religious person (read: religious crazy) and the last thing I want is for someone to think I'm anything like the religious nut they may have met once. So I usually try to get to know someone first before talking about what I "do." One of the best things anyone can ever tell me is, "Wow, you're not anything like the (fill in the blank with some religious term) I meet once."
I love breaking stereotypes.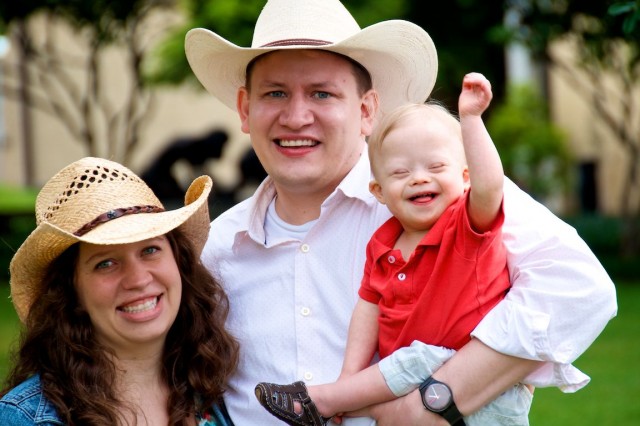 "Yah…!! Daddy did it!"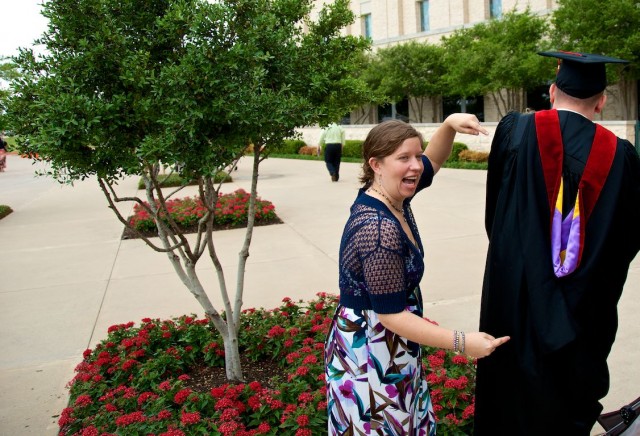 "I REALLY can't believe he did it." (Just joking, she always knew I could.)
If you've been following our story the last 22 months then you probably already knew I went to seminary, but if not, now you do. Hopefully we can still be friends.

Why I Went To Seminary? (or) How A Cool Preacher Changed My Life.
About 15 years ago I slipped into the back of a large singles Bible study. There was a guy preaching name Todd Wagner. I had heard a lot of preachers in my life, but none of them sounded anything like this guy. He was authentic. He was honest. He was cool! No offensive, but most of the preachers I had seen on tv looked like the kind of guys who got picked on (a lot) growing up. (And they all had those awkward "evangelist's haircuts.) Not this guy. He actually looked, and dressed, cool. I know it sounds pretty superficial, but realizing that pastors could be cool (read: normal) was a turning point for me.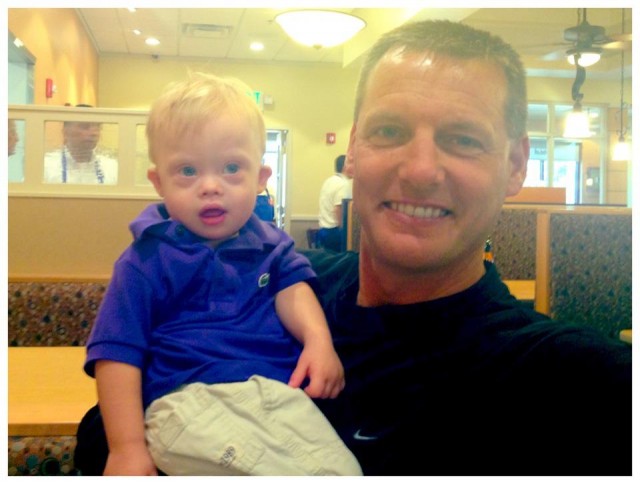 Two of my favorite people, Noah and Todd!
I went back week after week, and bought as many tapes (yes, tapes!) as I could afford. I consumed them. I played some of them so many times I have sections of them memorized to this day. He was teaching truth, and the more I heard, the more I wanted to hear. I had never heard anyone teach the Bible like Todd did. It blew my mind (and changed my life.)
One day Todd invited me to hang out with him at his office in Dallas. I had this beat up car, with no A/C and drove that thing all the way to Dallas in the heat and traffic (it barely made it) just to hang out with him for a little bit. It really meant a lot to me that this awesome preacher took an interest in this 18 year old, punk kid's life. (Quick reminder: You never know the impact you can have on someone else's life by investing in them. Don't ever count anyone out. Ever.)
I remember thinking to myself that someway, somehow I would learn to communicate the Bible like Todd. I found out Todd went to Dallas Theological Seminary (DTS) and I wanted to go there also. I was an 18 year old kid, so I didn't know much, but I knew I had to do whatever it took to go where Todd went so that maybe I could learn to talk about the Bible that way he did.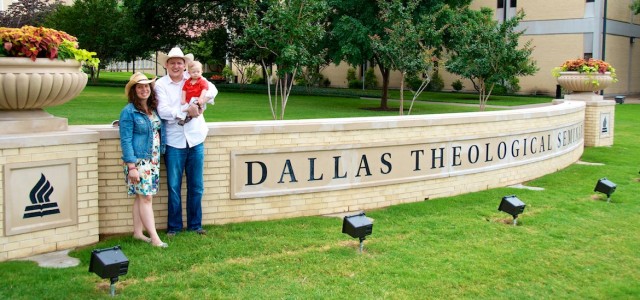 Turns out 15 years later, I actually would attend DTS.
But man, it seemed so far off. I didn't even have a high school diploma! How the heck was I ever going to get my Master's degree ?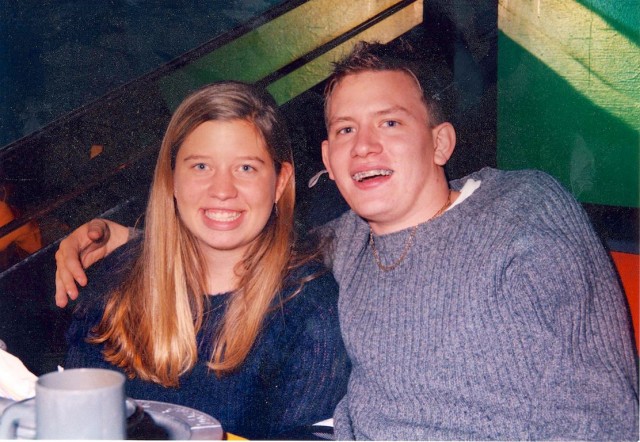 And I needed to work on getting these braces (and my gold chain) off first!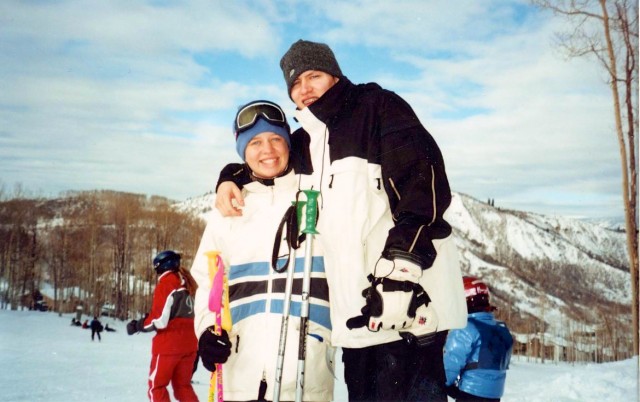 My wife (almost) married a thug! Oh man….ha,ha.
Todd, thanks for investing in my life all those years ago (and for continuing to do so today.) Thanks for showing me a "different" kind of Christian. And thanks for your faithfulness as a pastor, friend, and follower of Christ. I can never repay you for all the ways your friendship, love, and Biblical teaching have shaped and guided my life for ever. Thank you.
By the way to all my friends reading this blog post, if you enjoy hearing life changing messages I encourage you to check out some of Todd's sermons. I think you'll see why I speak so highly of him. And if you aren't plugged into to a good church you can even watch Watermark's services live and free online anywhere in the world! So be sure to check it out.
What A Difference A Decade Can Make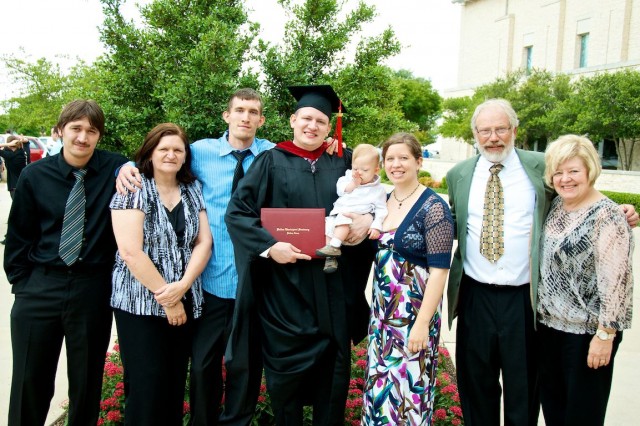 I lost the braces. And grew up.

Let's just say a lot of things happened in my life over that that next decade that God would use to eventually get me to DTS. I met one of the most loving, gracious, and encouraging people I'd ever meet, my wife. She believed in me. And my dream. She saw things in me that no one else did. And she loved me. A lot. I don't think anyone else (including myself) ever thought I'd actually make it to DTS.
But she did.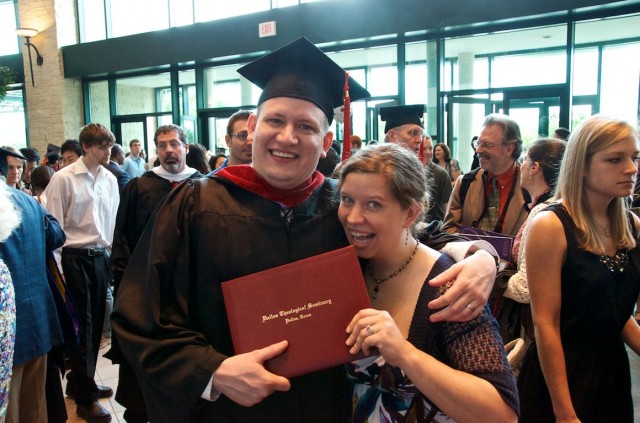 She ALWAYS believed in me…even when I didn't believe in myself. I love this girl!
I had to first go to undergrad. (And do well enough to somehow get accepted into graduate school.) I moved to Houston to attend the University of Houston (Go Coogs!) I moved in with some guys that would become some of my closest friends, and got involved with a church that God would use to transform me. I graduated with a bachelors degree in corporate communication.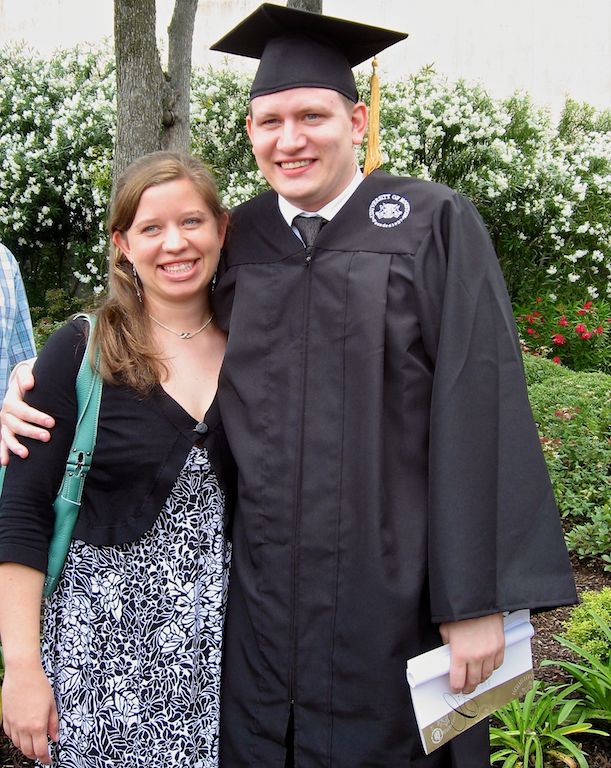 She was right by my side here too!
My wife graduated from medical school.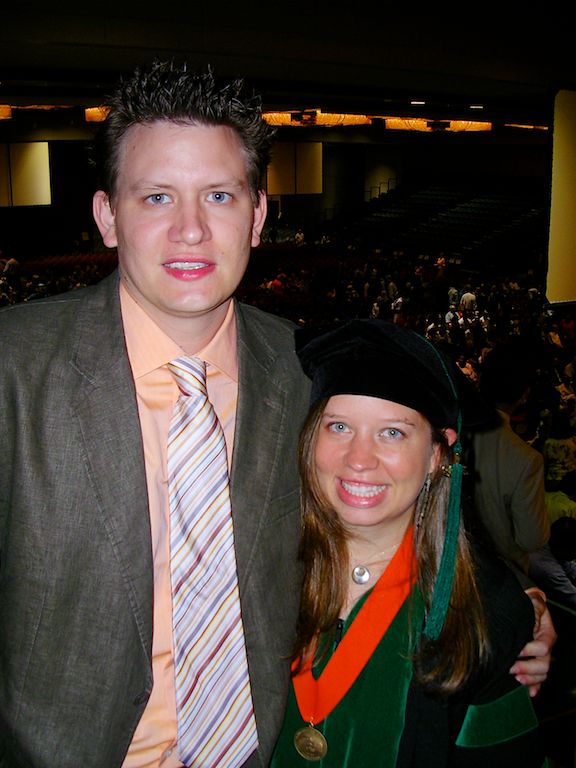 She rocked Med school!
We got married (a miracle.)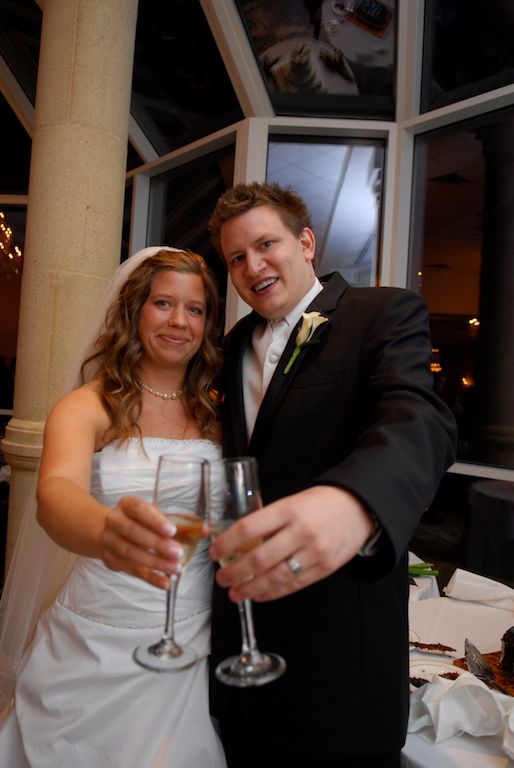 Isn't she a beautiful bride? (And don't worry…it's just juice!)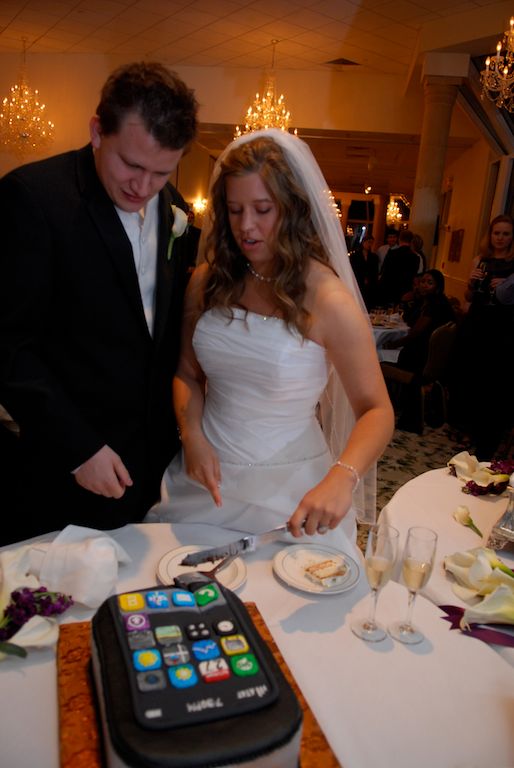 i had an iPhone cake before many people even had an iPhone. Yes, I'm a geek.

I got accepted into Dallas Theology Seminary (another miracle.) My wife got accepted into the residency program she wanted to be in, also in Dallas.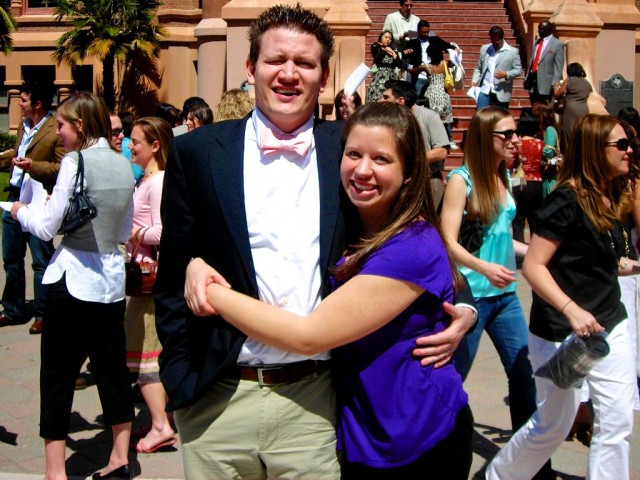 It was a happy (and very bright) day!
My wife finished her residency program. We had an amazing (and adorably cute) son.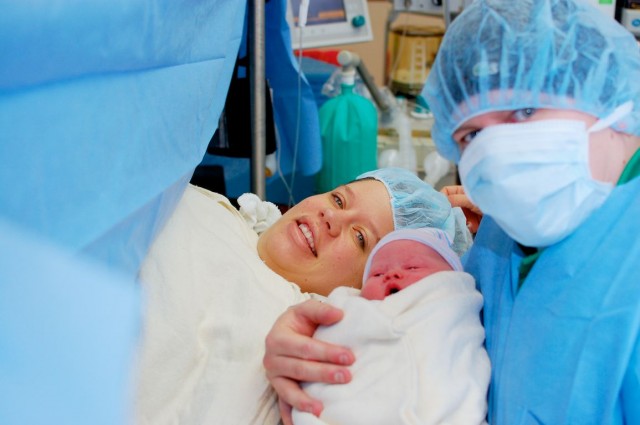 Our son had lots of surprises in store for us.

Then….it happened.
I graduated from seminary!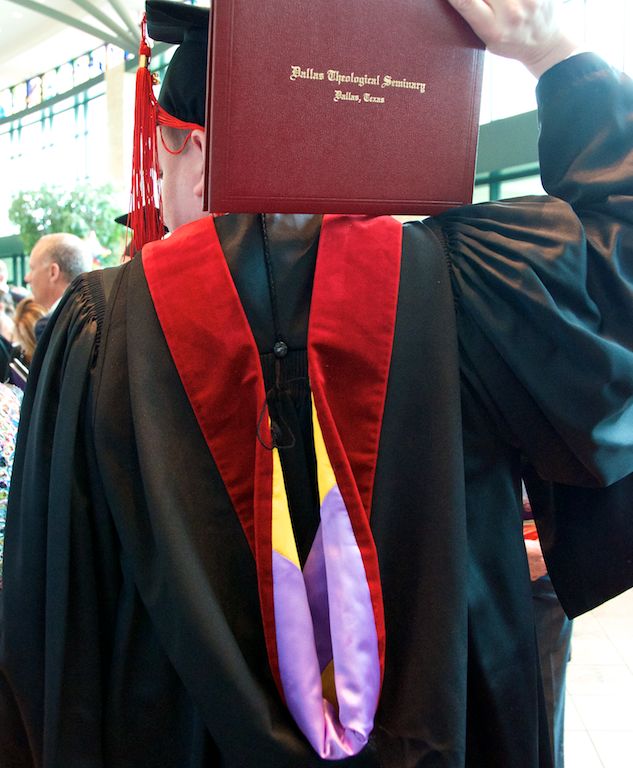 Pretty cool hood, huh?

…but it wasn't easy.
Every Story Has It's Challenges….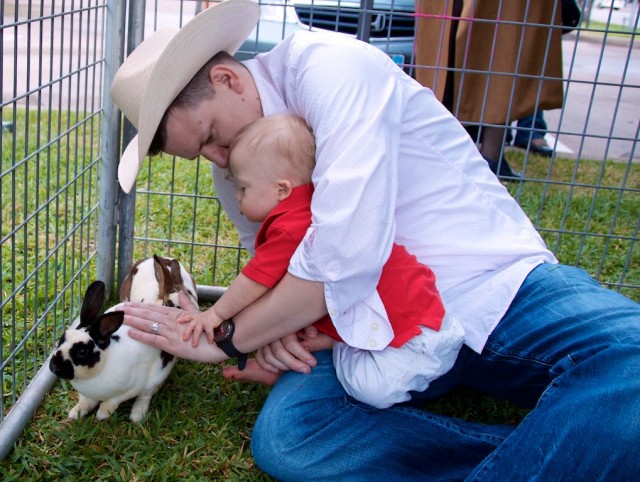 Life's not all rainbows and bunnies….
As I was writing this post and reflecting on the last 15 years of my life I was reminded of God's faithfulness and grace throughout it. I faced some pretty big challenges in my story, and God allowed me to overcome them. Many of the challenges I faced I brought upon myself, but some I had no control over; they were the sort of challenges we all face. But again, I look back over the last 15 years of life with a heart full of praise as I think about how God guided and shaped my life through all of these circumstances.
I could write about a million challenges I faced during that time, but I'll share a few of the major ones:
Lost my grandmother to cancer.
Lost my grandfather.
My dad (who I hadn't spoken with in almost a decade, but planned on doing at some point) died…before I had chance to talk to him. Here's a letter I "wrote to him" after his death.
My wife's grandmother died.
My wife's grandfather died.
My brother in law got cancer (and beat it!)
Our son surprised us by being born with Down syndrome. (Not a bad thing, just something we weren't expecting.)
We were told in addition to Down syndrome our son could also have a very rare (and deadly) genetic condition know as GA-1, and that it would take 3 months for us to know for sure (right in the middle of my final exams.)
We thought our son was having seizures.
We thought our son had leukemia.
I had to take (and pass) 5 semesters of Greek, and 4 semesters of Hebrew. (which is another miracle.)
And just today we received a call in the middle of the night from my wife's mother telling us that her grandmother had passed away. (While this didn't happen while I was going through seminary I found it interesting that it happened while I was working on this blog post. In fact, this is the point in the post where I quit writing last night, in order to finish up today….) 
Man. It's been one heck of a journey lately. That's for sure.
But the truth of the matter is struggles aren't unique to us. We aren't the only ones who have faced challenges recently, and honestly our struggles pale in comparison to some of the struggles that others are going through. The bottom line is we all go through challenges. It's part of life. The question isn't will you go through challenges / hardships / surprises in life. You will. The question is how will you respond to life's challenges when they come your way?
As I've said once before;
…in this life fear is going to constantly be knocking at your door. And every time it does it's up to you to decide you will win; fear, or truth. And in this house we've made a decision that fear doesn't win in this house, God does.
I encourage you to make the same decision. It isn't always easy. But I'll promise you that 100 out of 100 times hope is always better than fear. Always.
…And Every Challenge Teaches Us Something.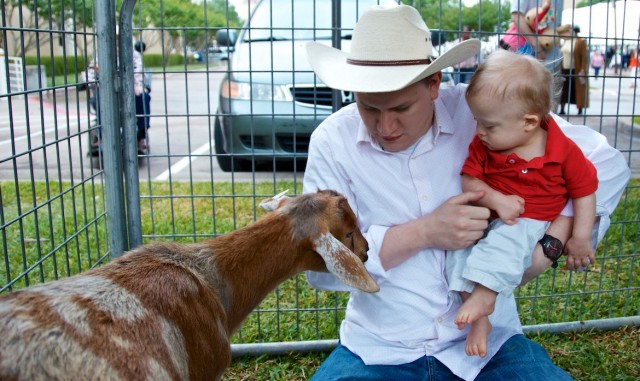 Sometimes you have to meet a goat before you realize you don't like them.
If you've stuck with me this long, thank you! As I mentioned about one thousand three hundred words ago, today's post is a little different than others. I hope you didn't mind. I just wanted to take this opportunity to share a little bit more about my story with you. We'll be back tomorrow with more epic Noah cuteness. But before I end this (super long) post I wanted to share a few nuggets of truth with you as a take away. Sort of a moral to my story in progress.

Make time to invest in the life of other people.
Never doubt God.
When it looks like the odds are against you, watch out, because God REALLY likes bad odds.
God's plan for your life is probably much different, and certainly much better, than you ever could have imagined.
Telling someone you believe in them is a much bigger deal to them than it is to you. Take time to encourage someone today. It only takes you a few minutes, they may never forget it.
You have no idea what you're capable of.
Friendships and relationships matter.You aren't meant to live life in isolation. Find people who are sold out for the things that really matter in life and hang out with them as much as you can.
Who you date and marry matter.
The underdog sometimes wins.
Each of us are only one phone call / conversation / Doctor's visit away from news that could change the entire course and direction of our life.
Not all preachers have to look dorky and have funny looking hair.
We will all face challenges in life. And when we do we have a choice to choose fear or truth. Choose truth.
In the long run, God always wins.
Greek and Hebrew are hard. Avoid it at all costs. Unless you're trying to earn a ThM. In that case, find a really good tutor.
Dreams that you think are impossible, may actually be more possible than you think. (I also think I've heard that somewhere before….)
I Hope We Can Still Be Friends.
Thanks for letting me have a chance to share a little of my story with you. It's so much fun sharing our son's story with you and getting the chance to learn more about yours as well!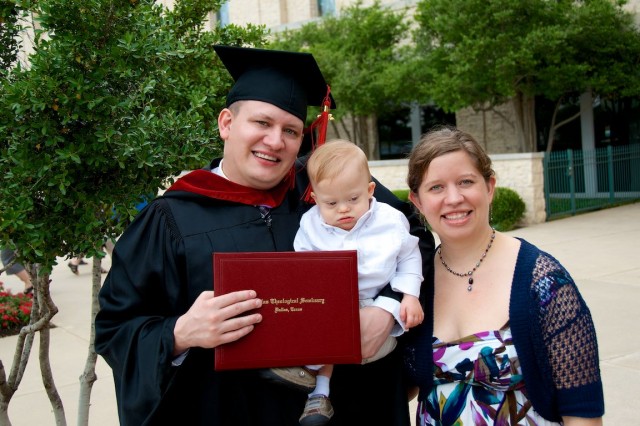 Noah's not all that impressed….
I hope you found some encouragement in today's post. And for those of you who aren't Christians, anti-religion, etc. I hope we can still be friends. It's amazing how many people get upset when I even mention God on my Facebook, Twitter, Google +, Etc. I get messages like "I come here to read about your son, not a bunch of religious talk." Many of those same people have sent me kind messages in the past, commented on our blog, etc. It surprises (and hurts) me that people could be so quick to write someone off simply because they are Christian. I have lots of friends who aren't Christians and their relationships mean a lot to me. I hope those of you who aren't Christians know me well enough to know I'm a pretty normal guy. (Ok, maybe normal's not the right, but you get the idea.)

I hope that you don't tune me out or stop being my friend just because I talk about God sometime. I promise, if you give me a chance you may find out that I'm not like some of the other Christians you may have met.

And if you're one of those preachers with weird hair…I'm sorry, but you and I can't be friends. At least not until you get a haircut.

I leave you with one question. What's one dream you have that feels like it's completely impossible? Completely out of your reach? I want to know about about! So please take a second to leave a comment below and tell us. (And don't worry, no dream is too small…or too silly. So don't be afraid to leave a comment.)