This morning I shared the following picture on our Facebook page and within a few hours it had received over 2 thousand likes! I mean sure, he's a cute kid, but over 2 thousand likes for a picture of a kid eating a waffle?!?

There's Something Typical About Waffles That I Really Love
I love snapping pictures of Noah doing cute, typical things. When I first learned that Noah was born with Down syndrome I worried about how different Noah would be than typical kids, and that scared me. It turns out that raising a child with Down syndrome is much more normal than I would have ever imagined.
Like over 150 million other people, I've been sharing images almost daily to our Instagram account. I've been doing this for a few years now in my attempt to show the world than children with Down syndrome are much more "like" other than children than "unlike" them. So I thought I'd take a look through my Instagram archives to see how many pictures I've snapped and shared of Noah eating one of his favorite foods, Eggo Waffles. It turns out there were six, and here they are.
Random. But cute.
Enjoy.
6 Cute Pictures Of My Child Eating Waffles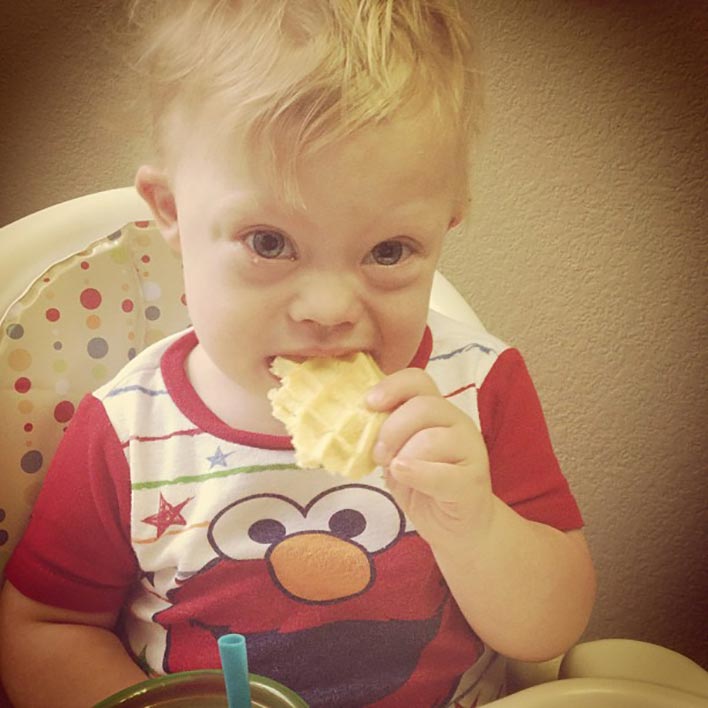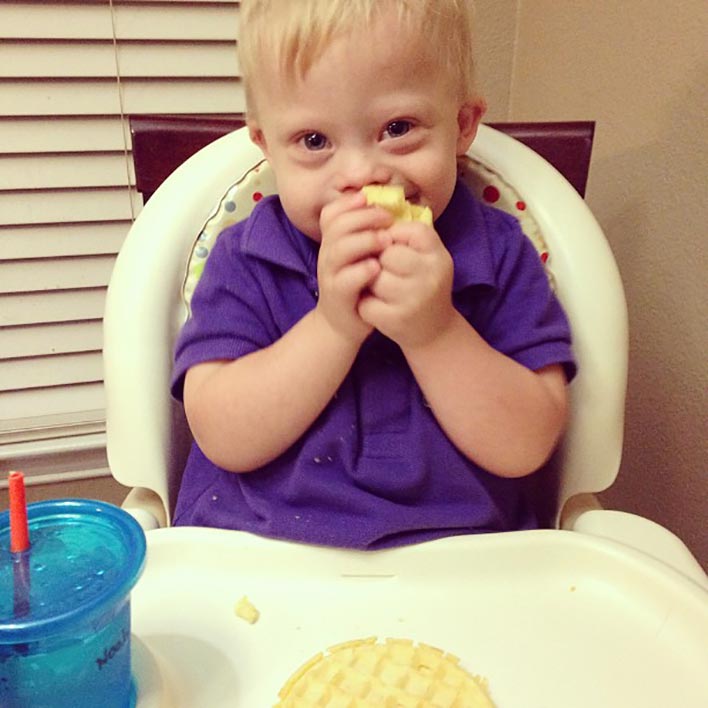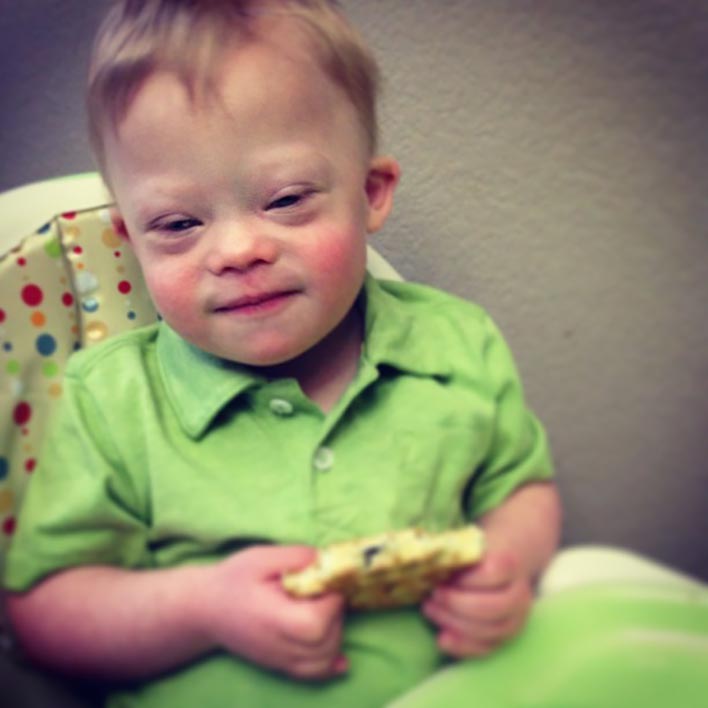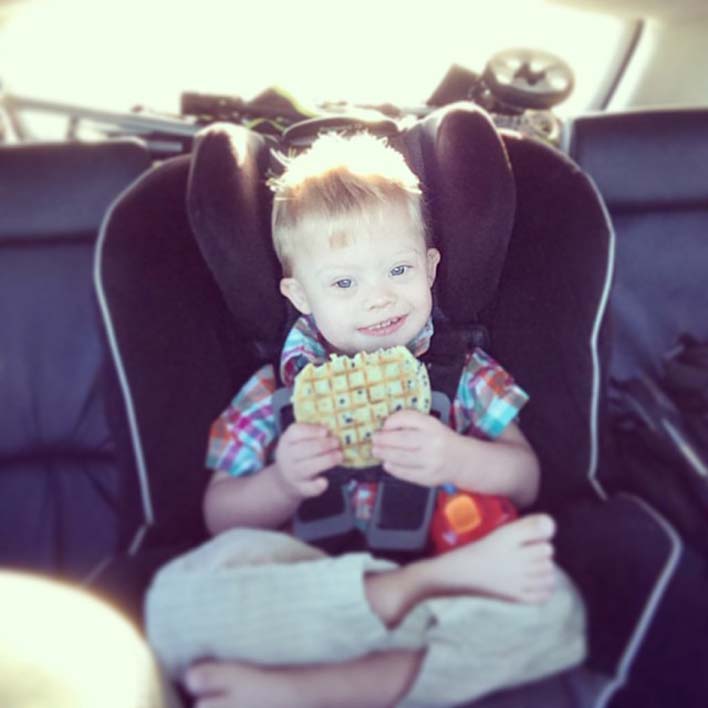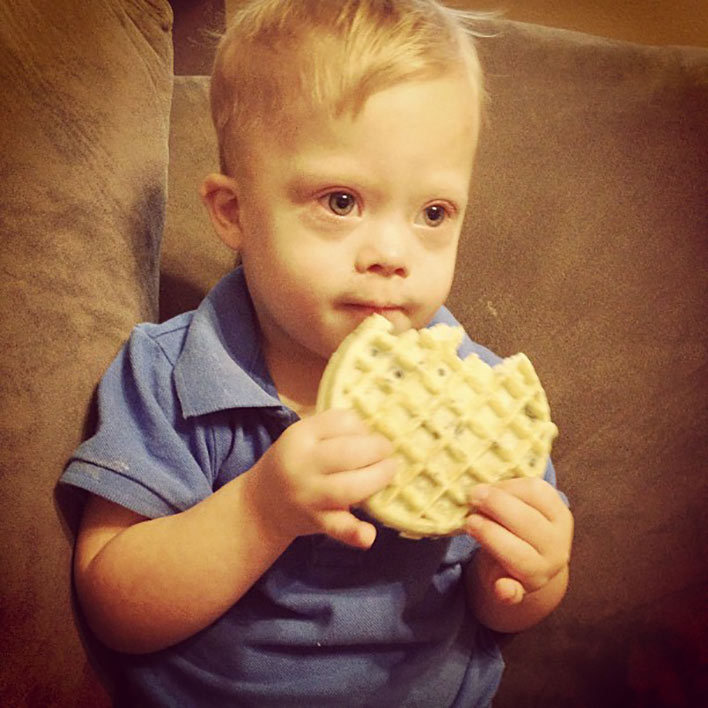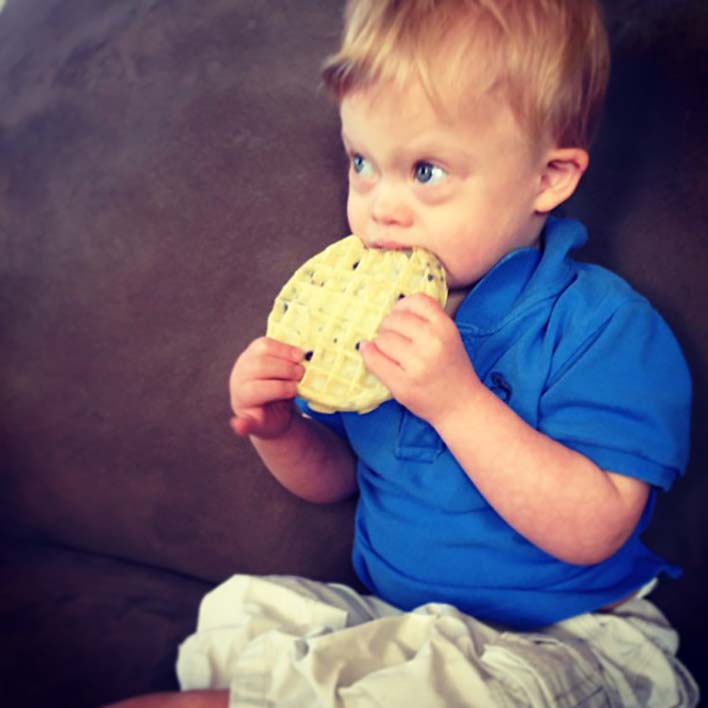 I could watch this kid eat waffles all day!
What's your kid's favorite food to eat? Leave a comment below and let us know. Bonus points for leaving a picture in the comments as well!